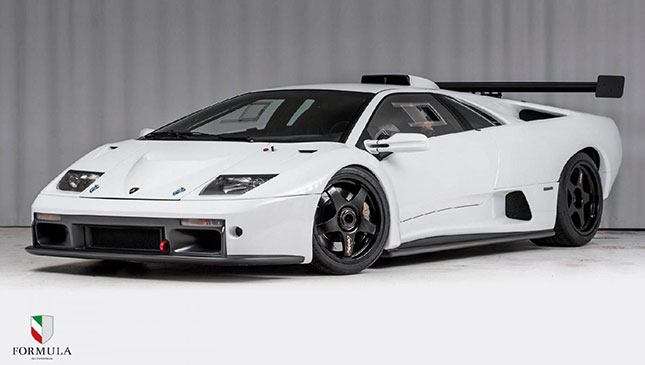 That's a hairy-looking Lamborghini.
This is the Diablo GTR. Being the last scary, uncomfortable Lamborghini before Audi acquired the Italian supercar manufacturer in 1998, this Diablo GTR is the last bastion of old-school Lambo craziness. And now, thanks to Formula Automobile in Allerod, Denmark, number 22 out of the 30-car build run could be yours.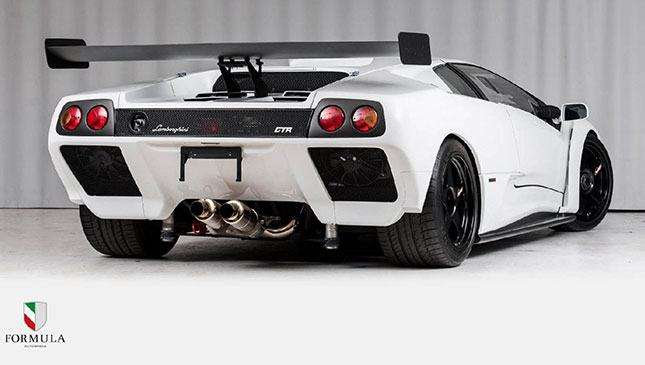 What exactly is a Diablo GTR?
The GTR was a race-ready track-only version of the mad Diablo GT (although the GT never was road-legal in the United States and Japan) and first shown at the 1999 Bologna Motor Show. Being the successor to the Diablo SVR, the GTR was made to race in Lambo's fighty one-make Supertrophy championship around Europe.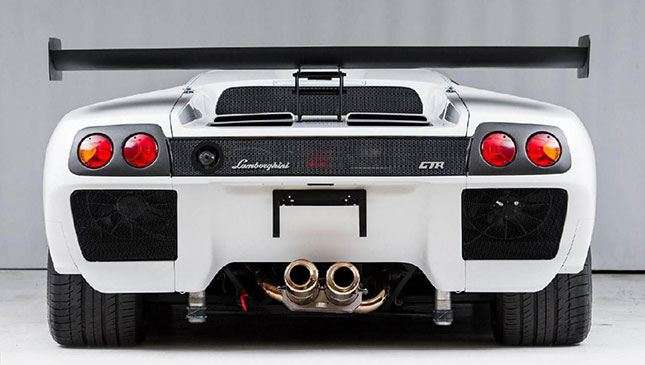 ADVERTISEMENT - CONTINUE READING BELOW ↓
How much power are we talking?
The 6.0-liter V12 engine is common to all Diablos, but this one has been honed to 590hp (over 100 more than the original and 25 more than the GT) through a specially tuned exhaust system without cats. So just take a minute and think about how good the raucous sound would be.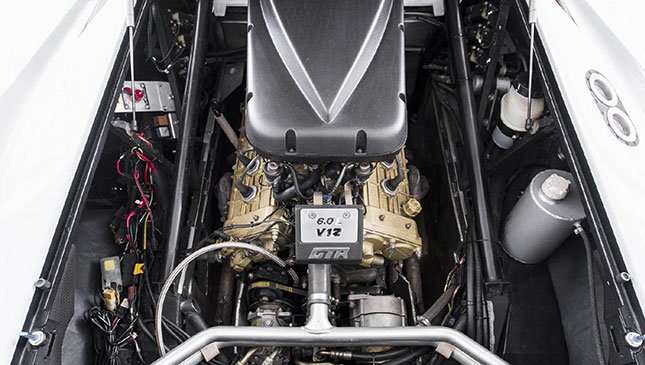 What mechanical changes were made to the engine?
Getting the last drops of go out of the naturally aspirated 12-banger wasn't easy, requiring a multi-throttle intake manifold with an individual intake system, a variable intake valve timing system, dynamic air inlet duct system (upstream of the intake plenum) and titanium connecting rods coupled to a lightened crankshaft. Oh, and a new engine management system.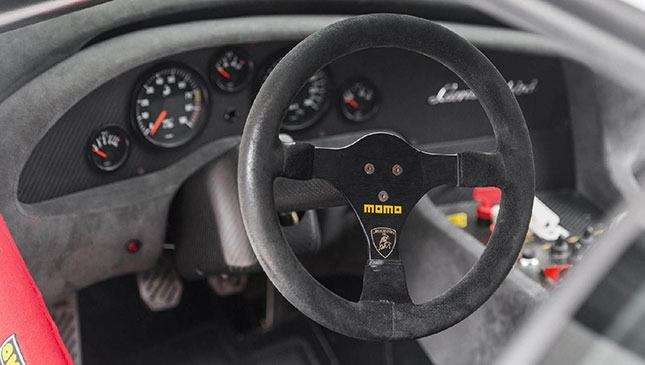 ADVERTISEMENT - CONTINUE READING BELOW ↓
Recommended Videos
Sounds cool. What else is different?
Compared to the standard GT, the biggest changes were to the chassis frame, which had an integrated roll bar. That monster rear wing that gives lots of downforce goodness is bolted directly to the chassis, while the rest of the aero kit is completely new. The suspension was modified for racing with both the shock absorbers and anti-roll bars being completely adjustable. It rides a lot lower. Brakes were upgraded to full racing Brembos, while the Lucas ABS system was still plugged in--good for not locking up into the nearest barrier at 322kph. Those gorgeous 18-inch lightweight magnesium wheels with one-bolt central locking mechanism accepted all manner of slicks, and a race-grade fuel tank with fast filling system was installed.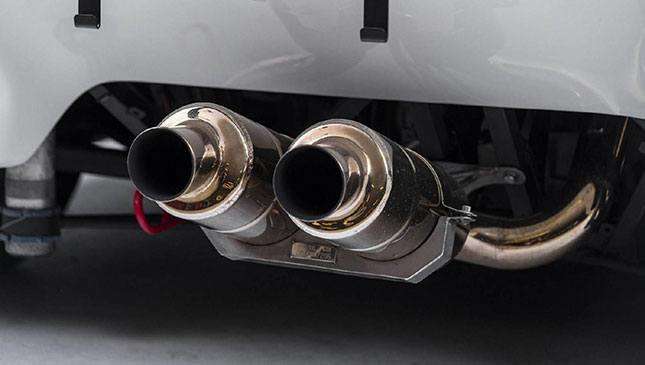 Looks, uhm, hole-y.
Yes, that's all for cooling. To keep the engine cool, the caverns at the back feed two water radiators in parallel that are side mounted to the engine while an engine oil cooler is up front. While all those other additional scoops feed coolers for gearbox and the differential.
ADVERTISEMENT - CONTINUE READING BELOW ↓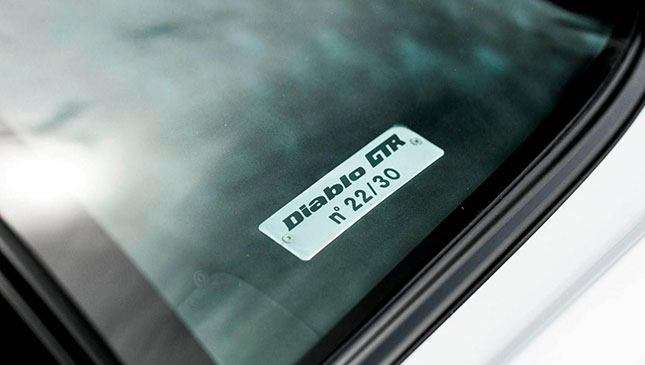 What's it made out of?
Most of the body is carbon. But the roof is made out of steel for torsional rigidity and the doors are aluminum to comply with safety regulations.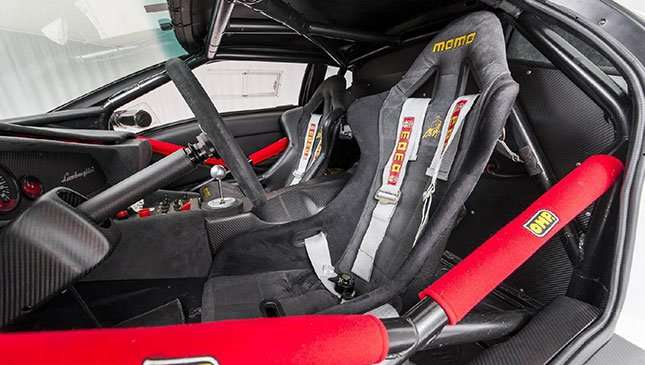 I'm guessing slick sequential gearbox?
Have you forgotten about all that hairiness? This has an old, heavy, click-clack open gate manual gearbox with a gear knob the size of a planet on top. It's five-speed, with one basic gear ratio option while an alternative option for a shorter fifth gear ratio was offered. But if you go for that you miss out on the 348kph top speed. The actual 'box is asymmetric and mounted on the central tunnel, so it's closer to the steering wheel for better control while manhandling this beast.
Tell me about the inside.
It's a race car, so it's been stripped out of all essentials. However, unlike most GTRs that were incredibly selfish with one seat, this one has two. That being said, the driver's carbon fiber bucket seat was moved to ensure a better driving position. But being wider than the standard seat, the transmission tunnel had to be made smaller.
Standard buttons were replaced with racing switches, while a fire extinguisher system from Momo was mounted on the right side of the cockpit with the option of turning it on with a button located on the central tunnel. We recommend doing that only if a fire is present. And the already custom steering wheel of the Diablo GT was replaced with an even lighter and racier Momo setup.
ADVERTISEMENT - CONTINUE READING BELOW ↓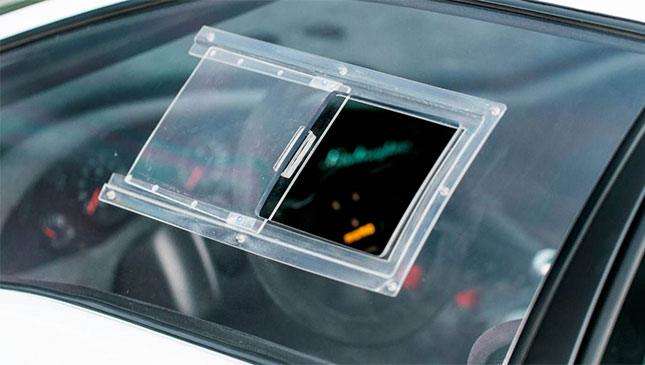 What's that?
A Plexiglass porthole. See, to shed some pounds, the side windows were replaced with Plexiglass with couple of inches cut out for ventilation. Not great in a hot, sweaty race car where the air conditioning has been ripped out in favor of speed. But just behind the rear view mirror an air intake was mounted, guiding fresh air into the cabin. Still, expect sweat.
Want it? Better get in contact with Formula Automobile in Allerod, Denmark, and have quite a few monies ready. They won't tell us how much they want for it, but we're sure it's a lot.
NOTE: This article first appeared on TopGear.com. Minor edits have been made.