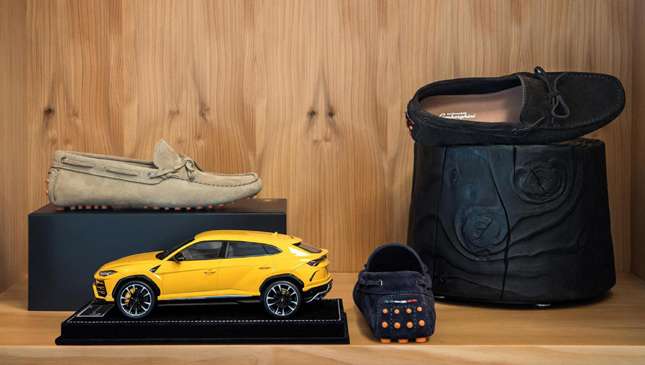 Thinking about buying a Lamborghini Urus? Better start saving a bit more than the £165,000 (P11 million) starting price. Not just so you can go wild with the options list, but so you can ensure you're dressed correctly.
Yep, the Urus has its own designated shoes and jacket, and woe betide you if you wear anything comfier or less embarrassing. Which would seem to be every other item of clothing in the world.
First up, there's a pair of Enzo Bonafè moccasins, which come in three different colors and are described as 'super comfortable.' Not a surprise, when they so closely resemble the traditional house slipper.
Worried about how dirty they'll get if you attempt to explore the Urus's off-road potential? Then worry not, because Tecknomonster has designed some bespoke carbon luggage for the super SUV that will house them neatly while you plow through the puddles in a more moisture-friendly shoe.
Finally, there's the jacket. Made by Hettabretz, it apparently takes inspiration directly from the Urus, and is described as an 'elegant, customizable suede jacket' of which only 30 will be produced.
So there's hexagonal stitching on the outside that, if you're not careful with the car's spec sheet, could see you blend into the seat entirely. Outside of the car, though, there's no danger of blending in anywhere. It's bold.
Continue reading below ↓
Recommended Videos
Like what you see? All three brands are collected together in a special room at Lamborghini's plant. So you make an appointment with Lambo itself, then head to Italy to sit down and spec your shoes, jacket and cases once you know what color your Urus will be. How the other half lives…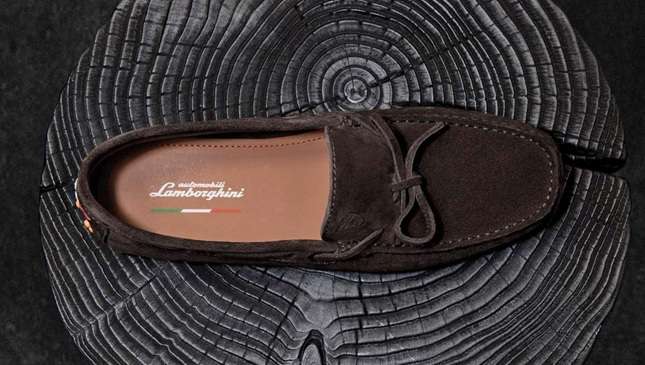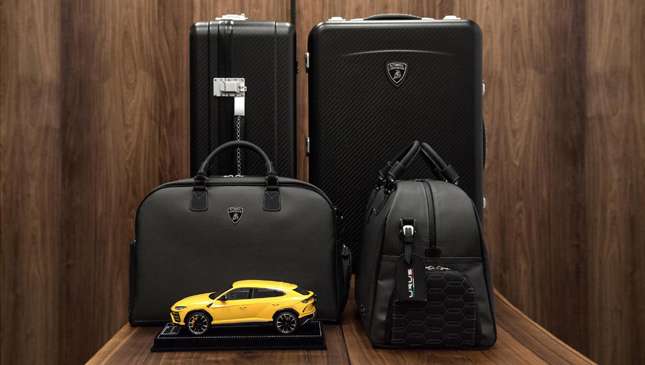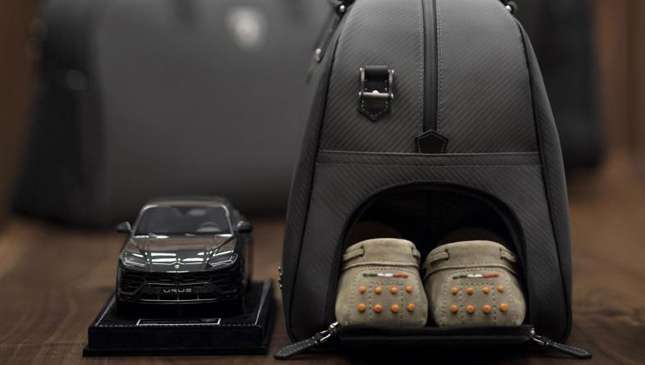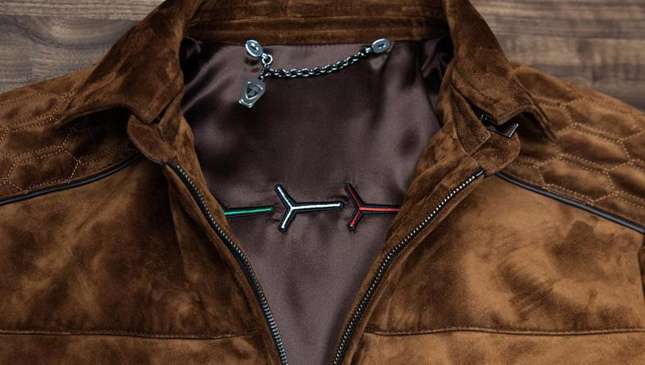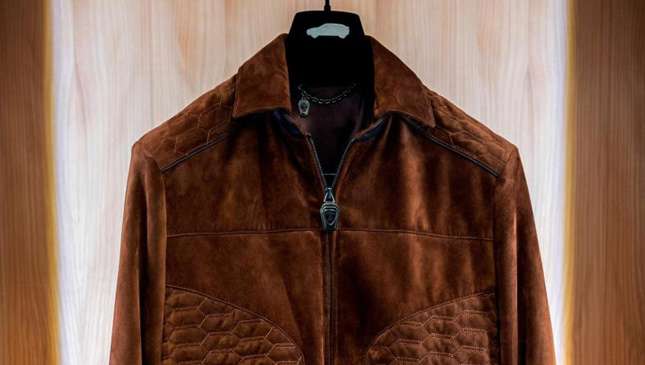 NOTE: This article first appeared on TopGear.com. Minor edits have been made.