Don't fret—your computer or phone screen hasn't gone all weird and pixelated. Well, probably not, anyway.
Welcome, everyone, to a life-size Lego model of the Chevrolet Silverado. Built to publicize the company's partnership with Warner Bros., ahead of the release of The Lego Movie 2: The Second Part, the blocky Silverado is an entirely faithful recreation of Chevy's full-size pickup. Badges, door handles, bumpers, and all. And those details are really very impressive. Just look at how they've tried to recreate the sheetmetal's curves and creases. Clever.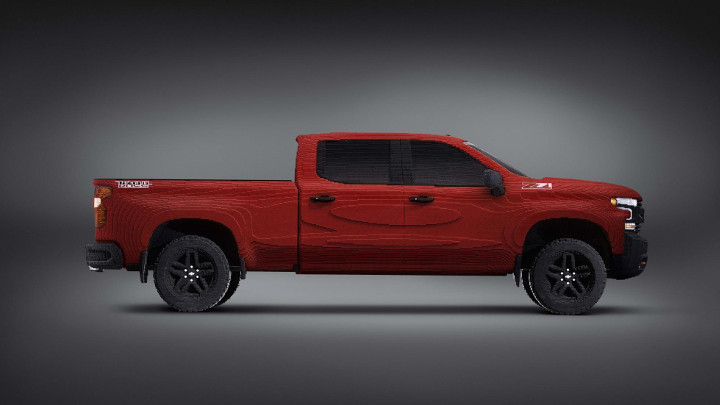 The Lego Chevy has the same length, width, and height as the real thing. Bit lighter, though, at 1.5 tons. It took 18 specially trained Lego builders (we want this job) 2,000 hours to assemble from 334,544 bricks. Which actually isn't as many as we thought—we'd have guessed something in the millions.
ADVERTISEMENT - CONTINUE READING BELOW ↓
Unfortunately, the Lego Chevy doesn't drive, like the rather spectacular Lego Technic Chiron. It does have working headlights, though.
Construction took place at Lego's Connecticut HQ, and it was revealed this week at the North American International Auto Show in Detroit. Now, time to try a Corvette.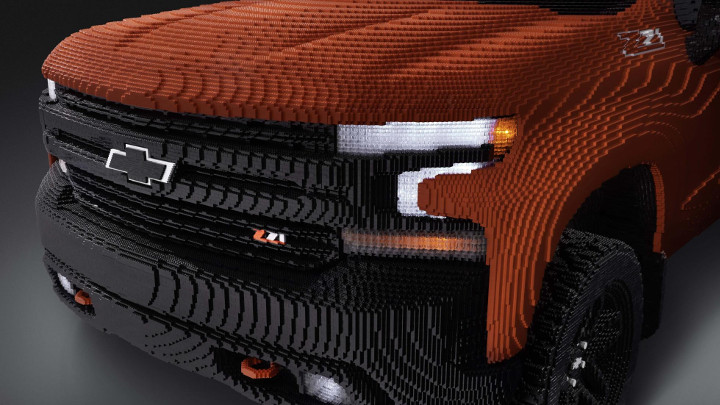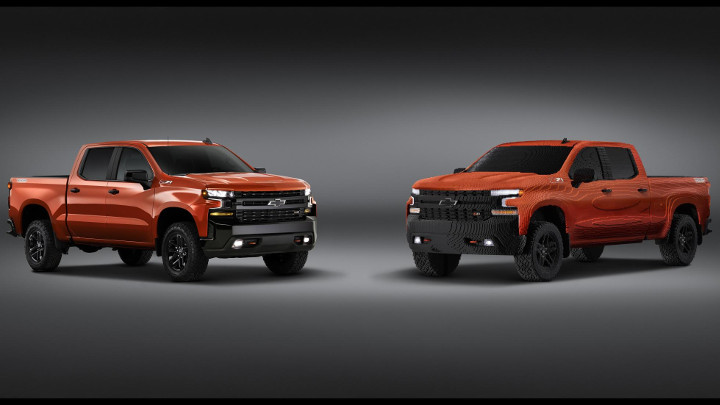 NOTE: This article first appeared on TopGear.com. Minor edits have been made.