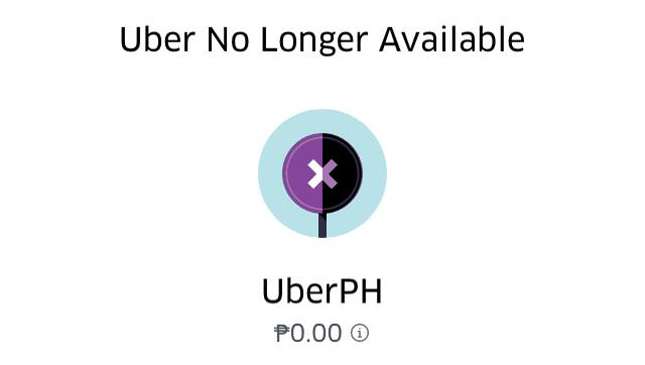 It's been a pretty wild couple of months for the Philippine ride-sharing community. What began as a relatively minor rift between the country's Transport Network Companies (TNC) and the Land Transportation Regulatory and Franchising Board (LTFRB) has culminated in the outright suspension of Uber for one month, putting both the company and its drivers in a very precarious situation.
The biggest losers though? It's not Uber, its drivers, or even the LTFRB (although whoever is managing its Facebook account could make a compelling argument); it's us, the commuters who have had to revert back to dilapidated jeepneys, reckless buses, choosy taxi drivers, and other outdated modes of public transportation.
In the days after ride-sharing, suddenly the cracks in the system aren't just cracks: They're gaping chasms which expose Philippine mass transport for what it truly is—an inefficient, disorganized, unsafe and ill-maintained mess of an excuse for getting around the city.
You needn't look any further than social media to see just how frustrated the riding public is after a few days of this debacle:
TS: It's been two years since I last took a jeep home during rush hour. And with the whole Uber issue, it looks like I'll be doing it more often (or at least every time the boyfriend is out of town huhu). While in the jeep, I couldn't help think of Europe's trains, buses, and trams, and how easy commuting was. While walking home, I started missing the spacious and safe streets of that amazing place. Maybe if things were like that here, if we could keep our streets safe and (for the love of god) fix our transport system, maybe we wouldn't be so dependent on temporary solutions.
Continue reading below ↓
Recommended Videos
Red: Hoy, LTFRB. Araw-araw ako gumagamit ng Uber, then minsan Grab. Eh mas mura pa nga Uber kesa sa Grab or taxi. Anong overcharge? Naiintindihan ko yung surge kasi sa demand. Kesa sa taxi. 'Takte nag taxi ako kanina. Bulok, mahina aircon, pinalalakasan ko aircon pero ayaw. Driver pa galit. Tapos nung nakarating na kami sa pinuntahan ko, wala raw barya sa pera ko. 'Takte. Bwisit mga taxi na yan. Nagbibiyahe pero walang panukli. The f***?
DC: Sumakay ako ng taxi kanina. Pagbaba ko nag suka ako kasi ang baho ng taxi, amoy sigarilyo, tiniis ko kasi walang masakyan at walang Uber. Ilang beses na ito nangyari sakin. I don't smoke because may hika ako. Hindi ito nangyari ever sa Uber, sa taxi one out of five times nangyayari.
BJ: Well, people who are supposed to be carless today decided to use their respective vehicles, so that means daddy's car, mommy's car, kuya's car and ate's car were on the main road, thus causing too much traffic instead of the just four of them using an Uberpool service.
TG: Arrived in Cubao at 9:45pm tonight from our training in Laguna. I've been on the road since 5pm today. All I want now is rest. Tried booking Grab but cannot connect to their network. Maybe because of the bulk of users that used the app today. I hailed 10 taxis today and not a single driver accepted me. Puro "Malayo! Pagarahe na ako!" or "Ay hindi, malayo!" Or some of them will just make iling without even looking at me. So, LTFRB, Kamusta na kayo? Nakauwi na kayo ng 5pm pa lang? I'm sure manunuod na kayo ng teleserye ngayon sa TV. Yung iba sa inyo, naghihilik na. Saya ba? Saya ba na bigla kayong mag-sususpend ng mga transpo namin? Amaze-balls kayo mag-isip.
It goes on and on. Frankly, there isn't enough space in this page to include more than the above. Do you share the same sentiments about returning to other modes of public transportation?