It's time to *record scratch* rewind and take it back to the old-school. See, having spent the last few years swanning around the world shooting the best supercars on the streets of California, Japan, and Monaco, you may think that Alex Penfold would have gone full-tilt diva and forgotten about his roots. But you'd be wrong. He still skulks around England's capital to seek out the finest cars on this fine city's streets. And he's still very good at it.
Having returned from his far-flung travels, our supercar paparazzo has been on a tireless quest chronicling the recent explosion of exotica strewn expensively around London's ancient streets. He's eaten out of bins and slept in an old TV box to make sure he spots the finest four-wheeled cars in Zone 1. This may be an exaggeration. But as you can see, he's managed quite the haul of hypercars. With a flock of McLaren Sennas, the new Ferrari F8 Tributo, and a host of gorgeous classics to name a few, there's plenty out there.
Scroll down to check out the photos, then let us know what you think in the comments.
Ferrari F8 Tributo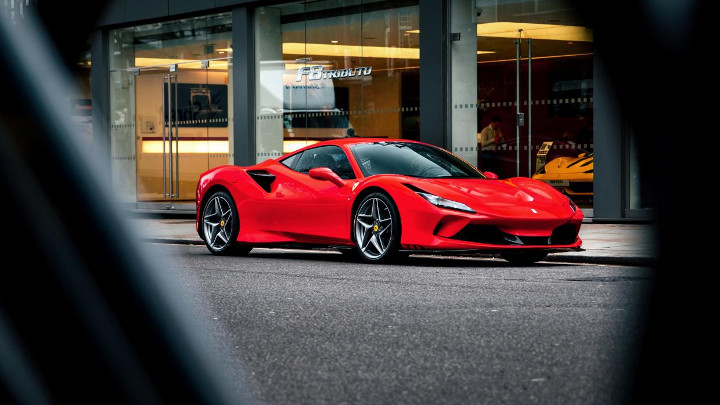 Continue reading below ↓
Recommended Videos
This is the new Ferrari F8 Tributo. Not only the most powerful mid-engined V8 Ferrari supercar in history, but also a rosso-liveried haymaker aimed at Woking. Watch out, 720S: the 488's successor is here.
A trio of McLaren Sennas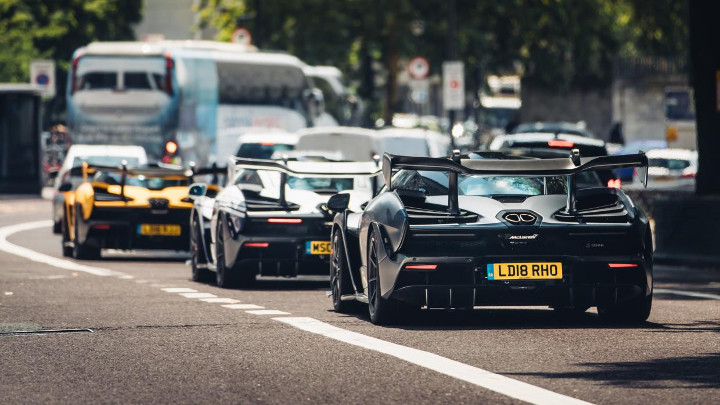 Does anyone know what the collective noun for a trio of McLaren Sennas is? Let us know below.
Ferrari F40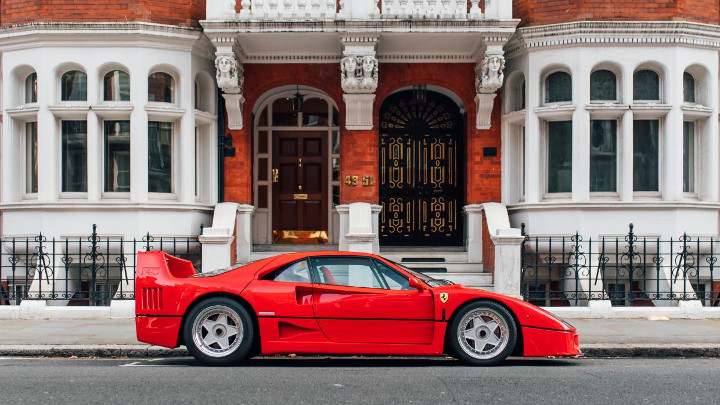 The most famous wedge to come out of Maranello.
Pagani Zonda Uno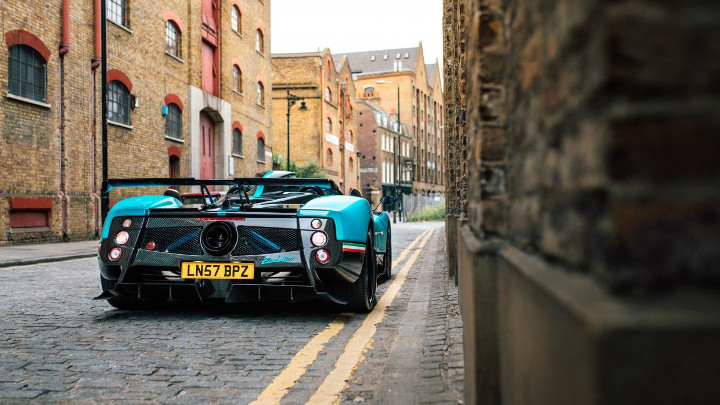 The Zonda is the seemingly oxymoronic, never-ending limited-production-run model. This one being the 'Uno', a special one-off built for Sheikh Abdullah bin Nasser Al-Thani, a member of Qatar's royal family who loves his rare cars to come in the same color as posh parts of the sea.
Porsche GT3 RS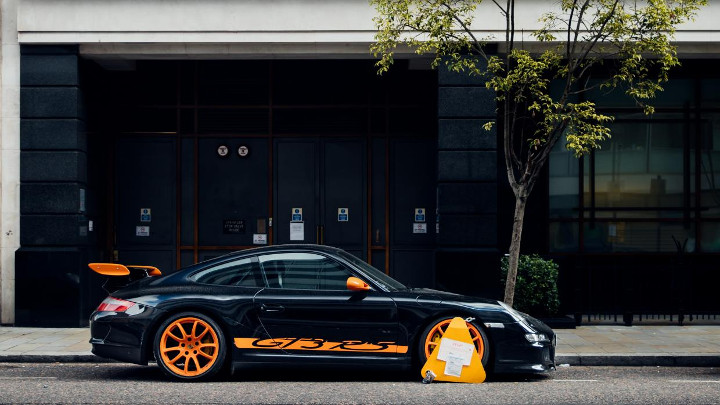 If you're going to get clamped, you may as well be color-coordinated.
Mercedes-Benz 300 SL Roadster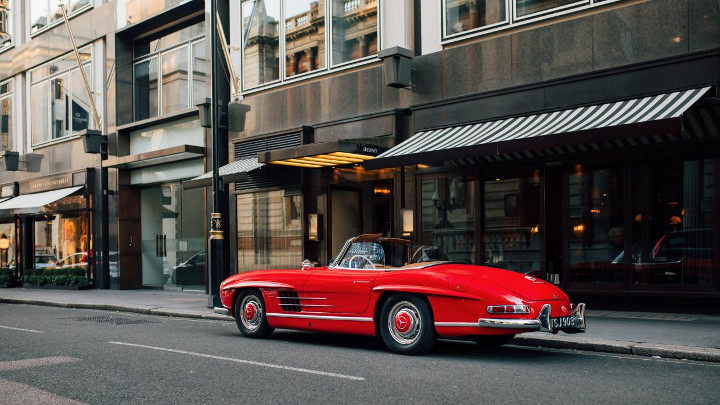 At the 1957 Geneva International Motor Show, Mercedes-Benz introduced a convertible version of the celebrated 300 SL coupe "Gullwing," the 300 SL roadster. Sixty-two years later, it's still just as stunning.
911 reimagined by Singer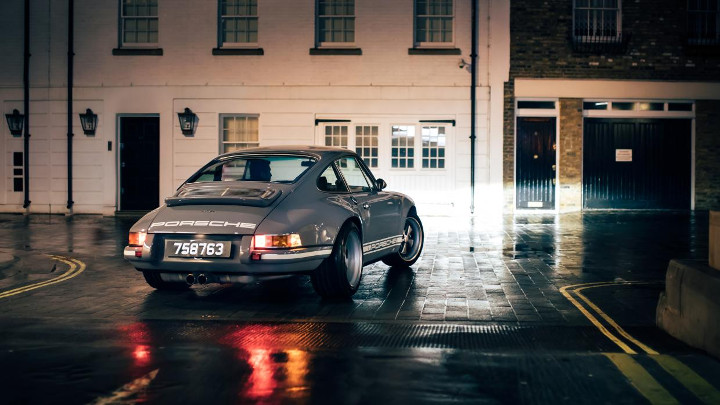 To most people, this is just another Porsche 911. To Porschephiles, it's pretty much heaven.
Ferrari 288 GTO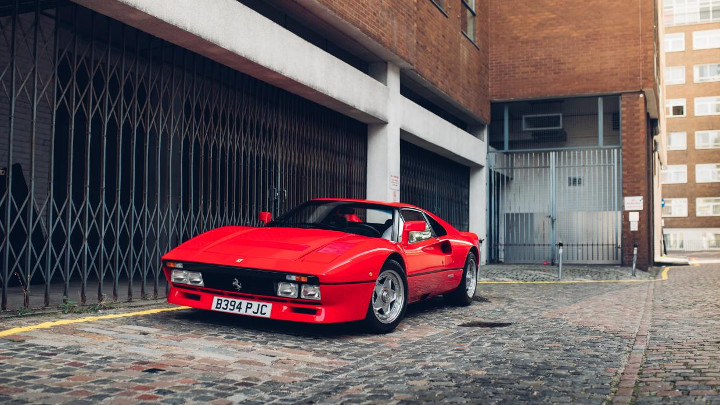 Conceived to go racing in the subsequently aborted Group B category, the 288 had the F1 team's fingerprints all over it, and used a high tensile steel spaceframe, with kevlar, fiberglass, and aluminum elsewhere. Its 395hp 2,855cc V8 was mounted longitudinally, which allowed the ancillaries, gearbox, and twin IHI turbochargers to be more efficiently packaged, though Pininfarina design boss Leonardo Fioravanti still had to stretch the wheelbase by 11cm and widen the track.
Jaguar XK120 Coupe
We're not sure what's artier: the painted bricks, or the gorgeous Jag.
Ferrari Enzo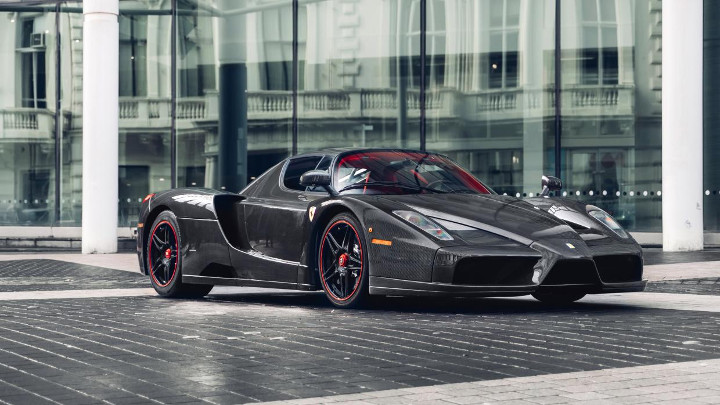 Ferrari made 400 Enzos. But there's only one bare-carbon Enzo in the world...this one.
Lamborghini Reventon Roadster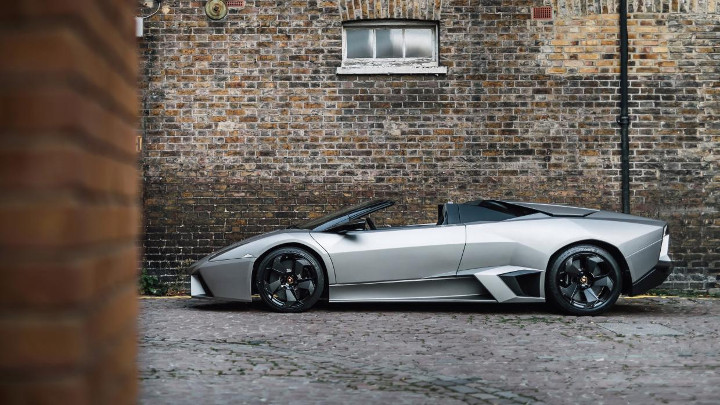 There have been many extreme cars in Lamborghini's history. But this is one of the most mental of the bunch. The droptop version of the jet-fighter-inspired V12 supercar, the Reventon Roadster.
Ferrari F12tdf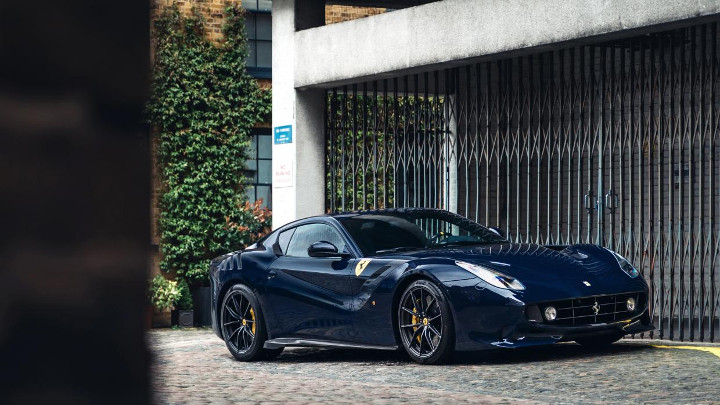 Yes to a flipping-fast Ferrari with foglights.
AC Cobra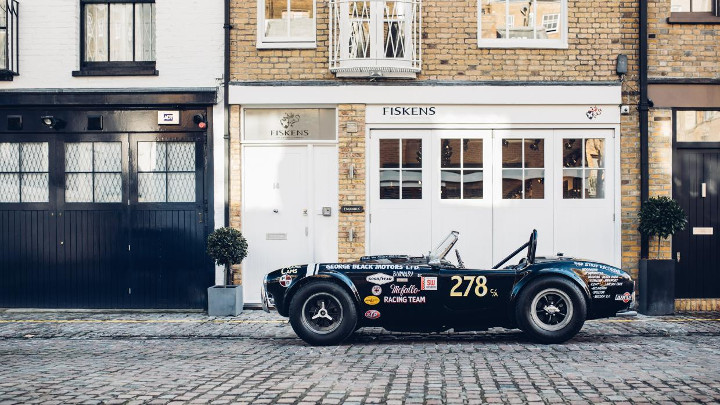 There were only 998 true Cobras ever made, yet you'd struggle to find anyone not familiar with its curves and bulges.
Porsche GT3 Touring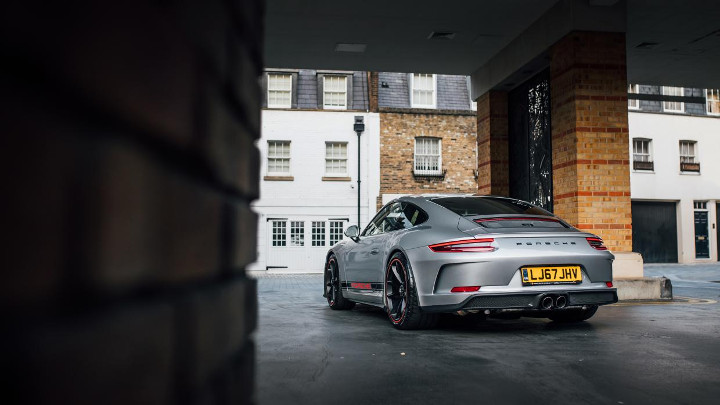 The 911 GT3 Touring is essentially a GT3 without the rear spoiler and a compulsory six-speed manual gearbox. Nothing wrong with that.
Porsche 918 Spyder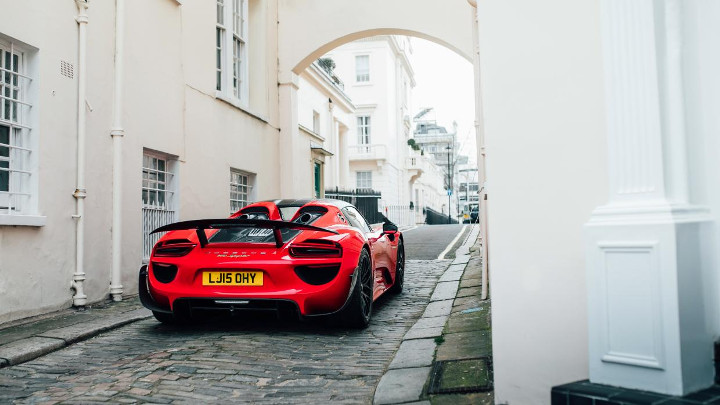 The 918 is the car with the biggest difference between Race mode and "all off": switch off all the electronic minders, and the fastest Porsche becomes tricky. Leave them on and you'll be gasping. Not that you can do that around London.
Pagani Zonda
An early Zonda. An icon if there ever was one.
Mercedes-Benz 300SL Gullwing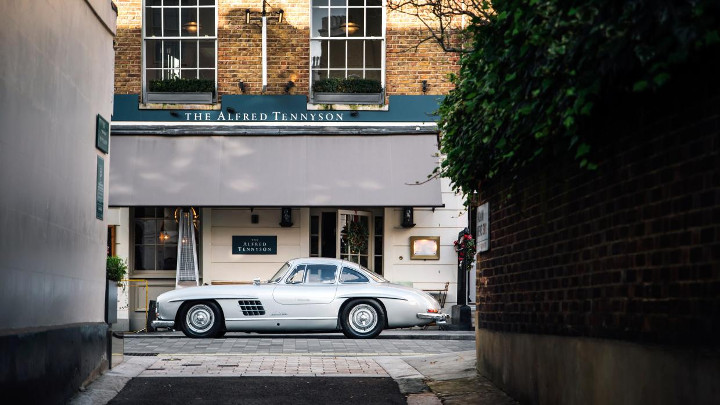 The Mercedes-Benz 300SL glistening like a giant, exquisite paperweight hewn from a solid piece of precious metal. Glorious.
Ferrari 360 Challenge Stradale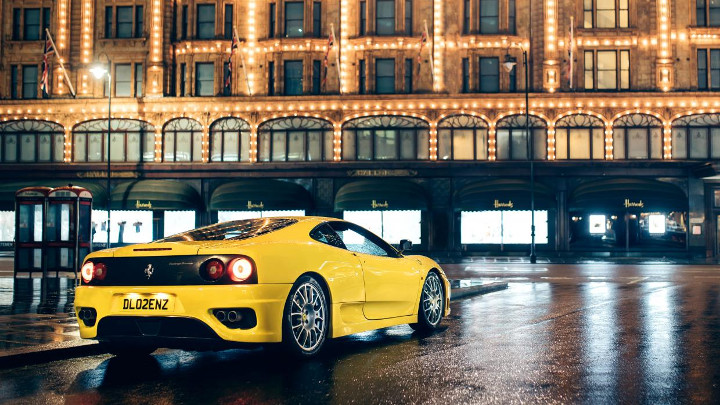 Literally 'Challenge Street' in honor of Ferrari's one-make race series, the 360CS was the car that really kicked off the lightweight trend for Ferraris. True, there were uprated versions of the 348 and the F355, but the howling 420hp really is the daddy of Scuderia and Speciale.
Aston Martin Zagato Speedster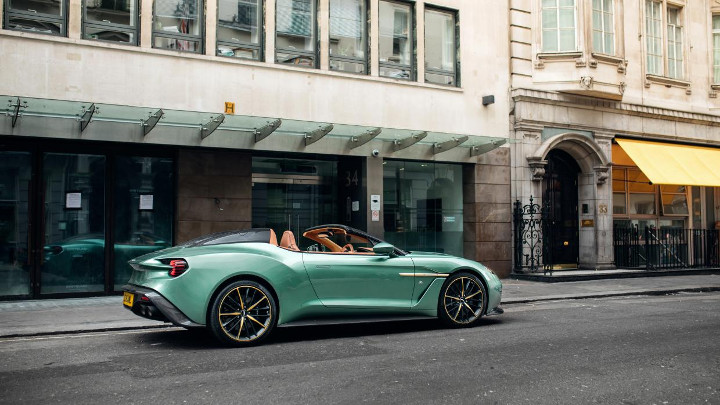 Just 28 of these will be built, and unsurprisingly, all 28 have been sold. And there we were, set to value our kidneys...
Porsche GT2 RS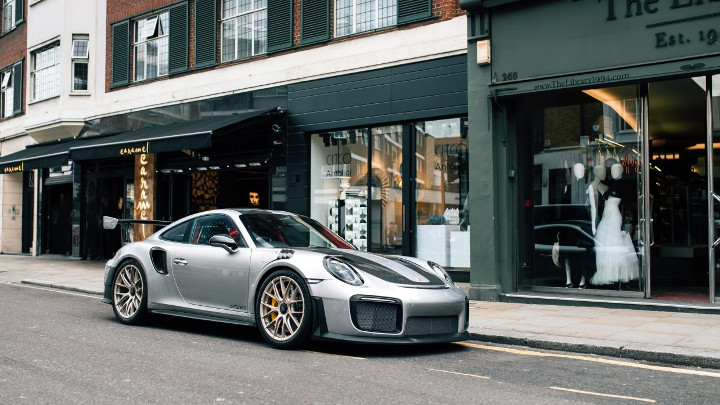 The fastest car around the TG test track. And probably one of the fastest ways to get a pint of milk.
Porsche Carrera GT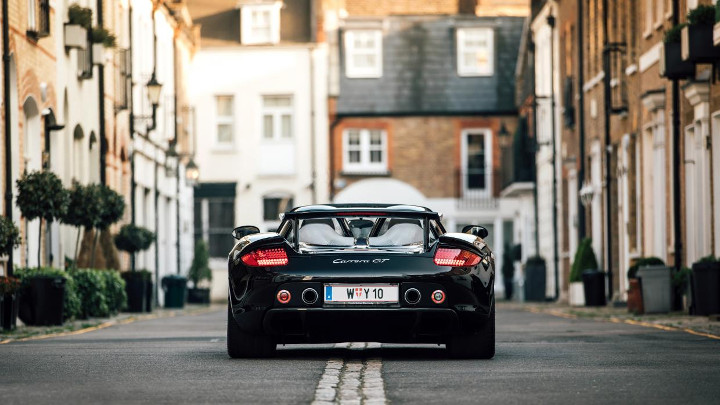 Launched in 2005, the Carrera GT produced 612hp from its 5.7-liter race-derived V10. Mounted in the middle of that lightweight tub, it revved to 8,400rpm and made the most incredible wail. If you could get around the tricky clutch, you'd see 0-100kph in 3.9sec and a top speed—where permitted, naturally—of 330kph.
Ferrari 250 Lusso
Money green Ferrari. Worth a pretty penny, this.
Aston Martin Zagato Shooting Brake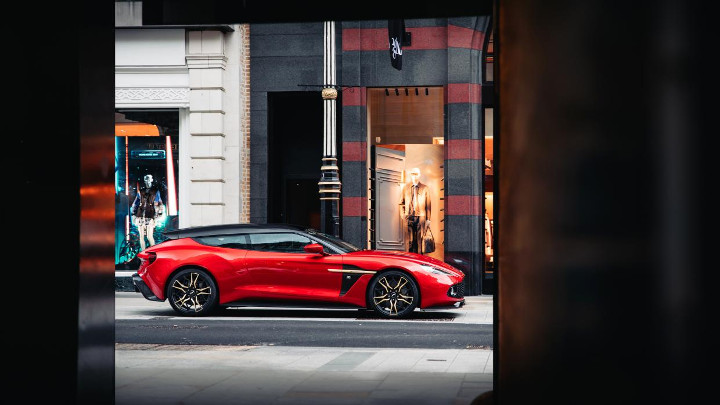 The Vanquish Shooting Brake was the final part of the burgeoning family of Zagato-designed Vanquish models, built to celebrate Aston and Zag's long, storied history. It may be the best.
Ford GT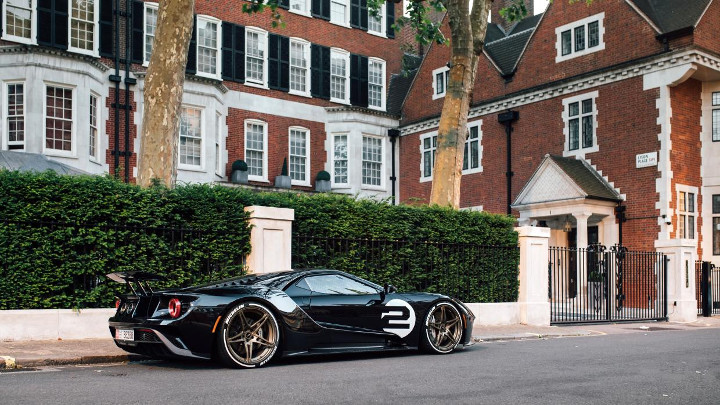 The Ford GT is not a supercar in the same mold as an Audi R8, a Ferrari 488 GTB, or even a McLaren 720S. It's the next step on, where they strip out the weight, ramp up the aggression, and really work the aero. Really, really work the aero.
McLaren P1 LM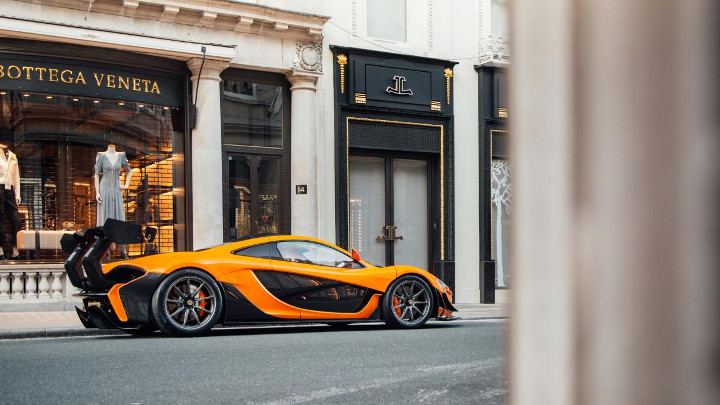 Road-legal P1 GTR boasts less weight and more downforce. Hypercars don't get any more hardcore than this.
Porsche 911 GT3 RS 4.0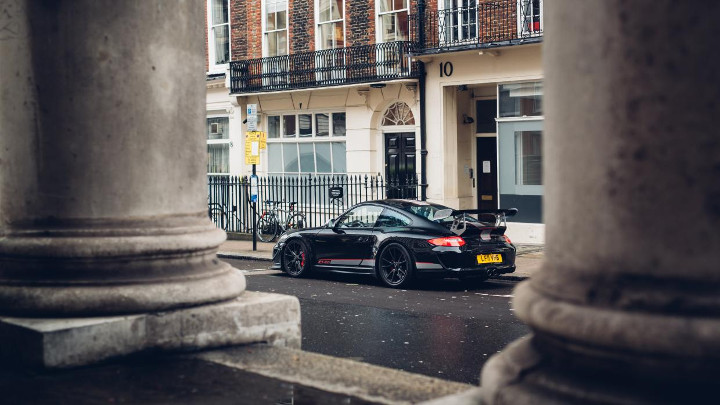 The 4.0-liter was the last road-going appearance for the Mezger flat-six, so-called because it was the culmination of the brilliant career of Hans Mezger, one of Porsche's lynchpin engineers for four decades up to the mid-'90s (the 917, the TAG McLaren F1 engine, dot dot dot). This crank and block won Le Mans in 1998, mid-mounted and turbocharged in the Porsche GT1 car. This is an engine with heritage, character, and immense physical integrity. It was one of the greatest ever.
Lamborghini Huracan Performante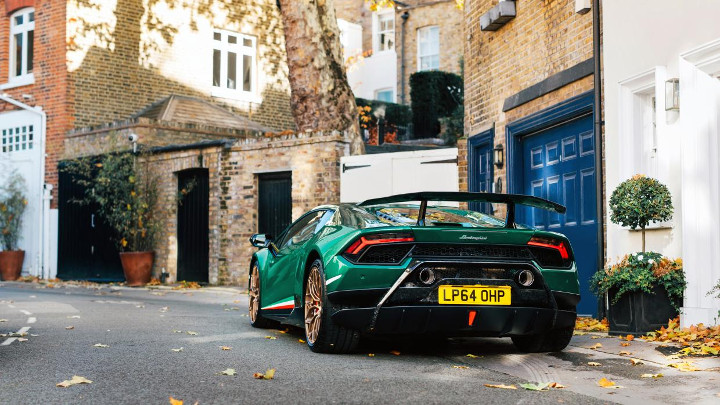 Shock! A Lamborghini Huracan Performante in London not doing launch control runs into a tree.
McLaren 675LT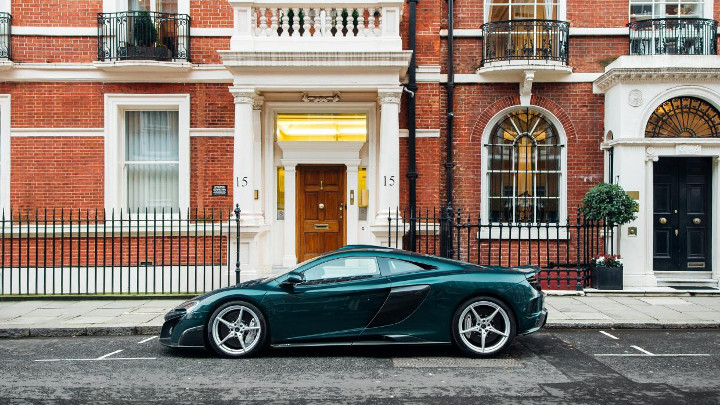 This is what happens when you love the McLaren F1 and throw your LT and wallet at MSO.
Ferrari F50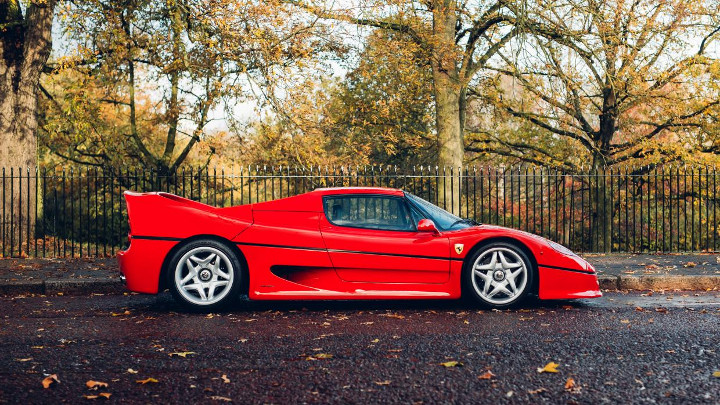 Ah, the Ferrari F50. As we said in our special TG Collector's Edition Ferrari mag, "the F50's years flying under the radar are now emphatically over." It really was something of a forgotten gem for about 20 years. And we really can't figure out why.
Pagani Huayra BC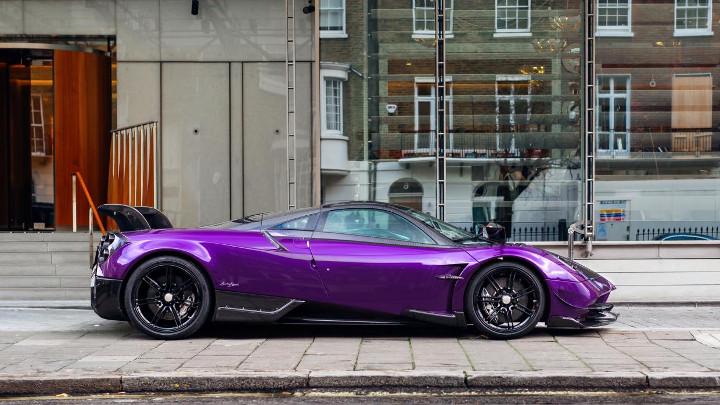 Remember the Huayra? The successor to the almighty Pagani Zonda that's named after a South American wind god called Huayra Tata? Well, here's one in purple.
NOTE: This article first appeared on TopGear.com. Minor edits have been made.