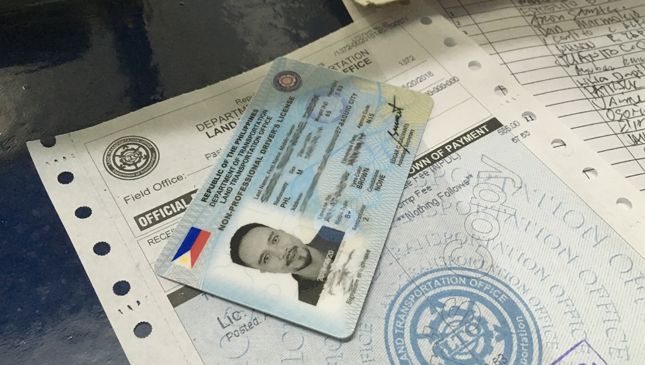 It was time to renew my driver's license. Incidentally, my pickup's vehicle registration was also due for renewal, so I had decided to hit two birds with one stone at LTO Pasig.
I wasn't able to wake up early enough, though, and arrived at around 9am. This was already pretty late, especially when dealing with a government office. It had crossed my mind to do the car registration and license renewal at the same time by lining up for both. Good thing that I didn't, because I would have surely lost my place in either line.
Continue reading below ↓
Recommended Videos
Anyway, by 10:00am I was done with the vehicle registration renewal, which was pretty fast. I was super impressed. But by the time I had lined up to renew my driver's license— after having a quick medical check at the clinic outside—I was greeted by a pretty long wait. By 10:30am the entire LTO Pasig looked to be at full capacity. Thank goodness the waiting area is now air-conditioned (progress!) and things were moving along in an orderly fashion. But it still took a while! I eventually got my printed, five-year validity license at 1:30pm. I was chuffed, but how could I have done things differently to save time?
I had a chat with LTO's Nida San Buenaventura and she told me that I should have scheduled my appointment online. I had completely forgotten about that, even if we did a story about it. Shucks. Anyway, she shared the day's stats with me.
Only 11 people availed of the online appointment, and some didn't even appear. Only 11! At 2:00pm, 719 transactions had been processed, 223 of which were for new licenses, student permits, and license renewal. And there were still people coming in. Nida showed me the tracking system, and yes, it did seem pretty overwhelming.

Through it all, the LTO Pasig staff was very patient and accommodating, so I really must hand it to them. But Nida encourages everyone to book their appointments online to save time. Everyone is on the Internet nowadays, right? Nida added: "If you schedule online, the time you choose is when we will process you. You will be priority, and it will only take 30 minutes. This can be done for vehicle registration renewal, too."

We have a theory as to why only 11 people registered online, and that might be because the notices placed around LTO Pasig do not lead you directly to the reservation page. You should visit www.lto.net.ph instead of www.lto.gov.ph. Anyway, staff writer Drei Laurel will be renewing his license soon, and he will walk you guys through the entire online reservation process, and to clear things up. Keep checking back for updates on that.