History 
Twenty years after its debut, the Mitsubishi Adventure has bowed out, having sold over 100,000 units in this country. An impressive feat for a truck that has gone on basically unchanged since the turn of the century. Its retirement has been a long time coming, as its replacement, the Fuzion, was introduced locally in 2007. But the lack of diesel left the Fuzion to die a quiet death in 2014, leaving the Adventure the sole MPV in the line-up. 
Unfortunately for the "Advie," its ancient platform and engine no longer meet modern safety and environmental standards, and it is being phased out to make way for the more modern Xpander. But for secondhand buyers, there's a smorgasbord of used Adventures waiting out there. 

Value and costs 
The Adventure debuted at around P600,000 when it launched in 1998. As it bows out, the base model is still just P690,000. Not bad for a 20-year difference! On the secondhand market, asking prices for the earliest Adventures are holding at around the P200,000 range. A high price for something so old, but the reliable 4D56 diesel commands a premium. Newer, better models run in the P300,000 to P500,000 range. There's an Adventure out there for almost any budget. 
ADVERTISEMENT - CONTINUE READING BELOW ↓

Due to its popularity in taxi fleets, Adventure parts are easy to source. The non-turbocharged 4D56 diesel engine, also used in the L300 van, is cheap to maintain. The gasoline engine was available in Sports trims until 2008, and provides punchier performance than any of its contemporaries, but poor consumption in traffic is a minus for the practical buyer. 

Exterior and interior 
The 1998 Adventure's boxy lines, external roof seams and square front aped the Pajero of the time. A mild facelift in 2002 brought trapezoidal grille and lights, while a major facelift in 2004 introduced triangular headlights and a split grille built around the corporate 'Boulay Nose' of the time. The headlights picked up some black eyeliner around 2008, before the final facelift in 2010, which dropped the 'Boulay Nose' for a more traditional grille. 

GX and TX fleet models maintained the original 1998 front end until 2006, after which they switched over to the 2002 nose. With the exception of some early Sport models, which sported rear-mounted spare tires, these are the only variants with a side-swinging rear door and side-facing third-row seats. 
ADVERTISEMENT - CONTINUE READING BELOW ↓
Recommended Videos

The interior is what you'd expect, a sea of vinyl-tastic '90s plastic. While taxi units sport a two-spoke steering wheel, most feature a nicer four-spoke unit.  Later units like this one feature standard alarm systems and video-capable head units, though the quality and durability of these toys are nothing to write home about. Space is not quite as generous as in the Isuzu Crosswind, and the seats are set low compared to more modern MPVs, but the seats themselves are comfortable enough for the daily grind. One quirk to look out for is possible leakage around the windshield or headliner, which can leave water damage or stains on the carpet or under the front flooring. 

Engine 
Even after a power bump to 74hp in 2004, the 4D56 isn't the most impressive of diesels. Performance is tepid, and fuel economy, while not horrible, is no match for the non-turbo 4JA1 in older Crosswinds. That said, the 4D56's revvier nature, crisp gearbox and short gear ratios give it punchy performance. While a well-cared for 4D56 should be relatively problem free, look out for black smoke and coolant issues on older units. Also make sure that the previous owner performed the timing belt change mandated every 60,000km to 80,000km. 
ADVERTISEMENT - CONTINUE READING BELOW ↓

Driving impressions 
The Adventure is better to drive than you'd expect, with decent hydraulic steering and well-controlled body motions. The live rear axle makes itself felt over rough roads and at higher speeds, with some modest tramlining and judder. That said, it's a better drive than the Crosswind, with better brakes, to boot. While the old-school chassis pays dividends in terms of outward visibility in city traffic, it can't quite match the refinement or safety of newer vehicles. Especially without anti-lock brakes. 

Verdict 
For those who need a dependable workhorse, the Adventure is a gift that keeps on giving. While not exactly without problems, what problems you do face are often simple and cheap to fix. A well-cared for "Advie" will last you hundreds of thousands of kilometers, worry-free. (Niky Tamayo)
Recommended maintenance schedule
Most modern cars are very reliable these days, with some being more idiot-proof than others. A fellow enthusiast likes to call such cars as "gas n' go." You put gas in the car, and you go. No doubts about whether the car will start the first time. No fears that a warning light will suddenly pop up. The ideal daily driver is essentially an appliance that you can use for many years until you get tired of the look or it finally falls to pieces (unlikely). If you follow the maintenance schedule, and if you have a basic sense of car maintenance, you can reasonably expect your car to run perfectly fine for many, many miles. Here are 10 quick tips to keep your ride in tip-top shape:
ADVERTISEMENT - CONTINUE READING BELOW ↓
1) Check the fluids every week.
Coolant, water reservoir, oil, brake fluid, power steering, automatic transmission fluid (if applicable), and the windshield washer. There should be no significant loss in any of these except the washer fluid on a week-to-week basis. If there is (for example, from full a week ago to half-full), this could indicate a leak somewhere.
Check the ground underneath the car for any telltale leaks or puddles and trace the origin (a few drops of condensation from the A/C system is normal, though). If everything's good, you should only need to top up the washer fluid and water reservoir.
2) Follow the 5,000-7,500km maintenance schedule.
Depending on your car's make and model, the service interval is important to your car's wellbeing. The primary service is the oil and filter change, but this may also include several other services such as cleaning the A/C filter, recharging the freon, and changing the transmission fluid, and any other fluids and filters. Spark plugs are also replaced every year.
ADVERTISEMENT - CONTINUE READING BELOW ↓
3) Check tire pressure every week.
Tires gradually lose tire pressure after several days, but they also gain a few psi as road and tire temperature increase. These have a recommended tire pressure, taking into account your average passenger and cargo load. You'd do well to follow these guidelines (it's usually printed on the driver's side door panel), but one or two psi above/below the recommended won't hurt the car and will let you tailor the ride quality to your preference.
If one full tank of gas lasts you a week, get the tire pressure checked right after you gas up, preferably while your tires are still cold in the morning. Watch out for noticeably soft tires (say, 5-10 psi below the usual), indicating a slow leak somewhere. Inspect the tire but don't pull out the foreign object, which is usually a nail or bolt. The tire will quickly deflate if you do, and you don't want to ruin it by running flat. Bring it to a vulcanizing shop so they can patch it up and save the tire.
ADVERTISEMENT - CONTINUE READING BELOW ↓
4) Mind the tire rotation, alignment, and balance.
Have your tires rotated every six months or 10,000km to maintain even tread wear. When you do this, that's when you'll need to have them balanced and/or aligned.
5) Find out if you really need to have it rust-proofed.
Some casas may try to sell you on a four-figure "paint protection" service. Unless you park right by the sea or live in a snowy climate, you don't need this. The shell of the car already has several layers of primer and paint to protect the metal from rust.
6) Check your battery.
Depending on your usage, the battery will last anywhere from a year to two. A telltale sign that the battery is about to die is hesitation to turn over on startup. When in doubt, bring it over to a battery shop so they can check it for you.
ADVERTISEMENT - CONTINUE READING BELOW ↓
7) Do not ignore your timing belt/chain.
This is probably the most critical item in your service manual that you don't ever want to ignore. When this breaks, your engine will freeze and you'll be stuck with an overhaul. The recommended replacement schedule is somewhere between 60,000-70,000km, depending on the car.
8) Know when you need a transmission overhaul/clutch replacement.
"Overhaul" is a scary word, but it's just a routine service if you're talking about the transmission. When your car's gears begin to slip or refuse to engage, that's a sign that the clutch is worn out and needs replacement. Don't ever let a service advisor tell you that the entire transmission needs to be replaced, especially if it's less than 100,000km old!
9) Know if you really need 95- or 98-octane gasoline.
Not really, but it helps. Unless it's a luxury/sports car, most daily driver gasoline engines do okay with regular unleaded (93-octane), but some run better with higher grade gasoline. However, if you have a minor engine mod like an aftermarket ECU chip, some knocking may occur with 93 Octane (especially during the summer when temperatures are higher). In that case, spending several hundred pesos more for 98-octane will result in smoother operation and peace of mind.
ADVERTISEMENT - CONTINUE READING BELOW ↓
10) Have the Italian tune-up.
Metro Manila traffic is hell on an automobile and qualifies as "extreme road conditions" because of the incessant stop-and-go that's hard on the transmission, and the fumes ingested by the air intake. Once a week, or at least once a month, take your car to a longer drive where you can gently work the upper ranges of the gears and blow out any crud from the pipes. (Andy Leuterio)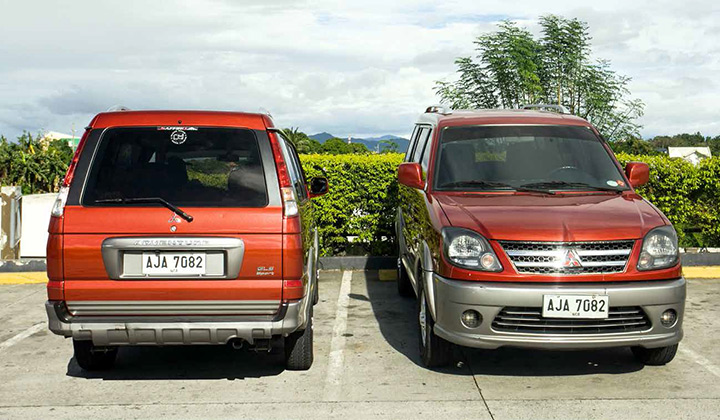 ADVERTISEMENT - CONTINUE READING BELOW ↓