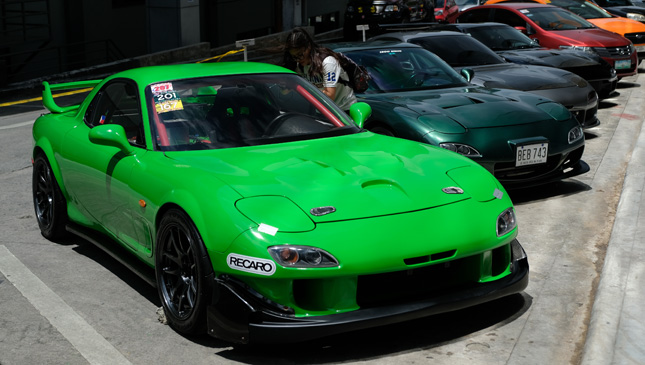 What do you call a group that's passionate about a certain car model, meet regularly, and just talk about their rides when they hang out? If you guessed 'car club,' then you're correct.
The aforementioned qualities describe the local Mazda RX-7 group, however they don't label themselves a car club. They have no officers, and we're not even sure they have an official name for their crew (their online presence simply says 'Official RX-7 & RX-8 Club PH'). We do know their ringleader (not the president), certified gearhead Aurick Go, and we were invited to their annual celebration last Saturday, July 7, at the Butamaru ramen restaurant in Ortigas Home Depot.
Continue reading below ↓
Recommended Videos
As you may have noticed, July 7 is also 7/7, and thus Mazda RX-7 enthusiasts have dubbed it 7's Day. It's basically a celebration of all things RX-7, Mazda and rotary.
RX-7s are not common in our country, and seeing several in one place was a treat. It was a pleasant morning of '90s JDM icons, chill vibes, and good ramen.
Here are some snapshots from that day. See you at the next 7's Day!