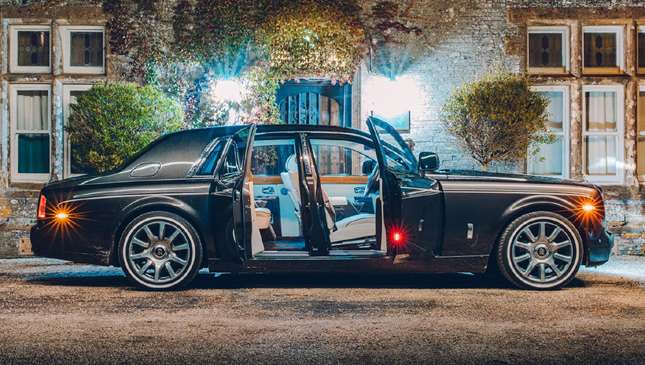 After 14 years, it doesn't feel old
This is astonishing. If the Phantom's engineers had set out to make a better car than a Mercedes-Benz, or indeed a better one than their head company's own 7-Series, they'd have been doing the wrong thing. So they didn't.
They built something different. A car that concentrated on silence, smoothness and apparent simplicity. The Phantom was also a car that eschewed styling fashion and found new ways to do an interior. None of this has become less relevant. And it's probably only on the quietness that some newer cars have caught up.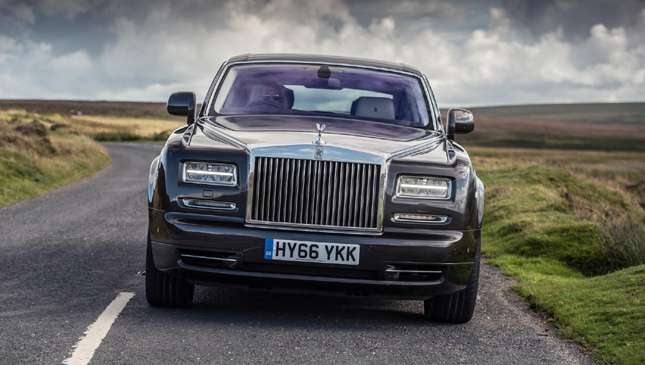 Continue reading below ↓
Recommended Videos
It still has astounding presence
In the summer we had a gathering of jaw-dropping cars. Bugatti Veyron, Ferrari 458 Speciale, Ariel Nomad, a full-adventure Discovery in orange. Stuff that truly draws the eye. But when I rolled into that car park in the Phantom, everyone stopped dead and moved towards the Rolls-Royce.
This is partly the result of its scale and partly because of the unique surfaces and proportions. Most of all the angles and edges are so sharp and architectural. It's a temple on wheels.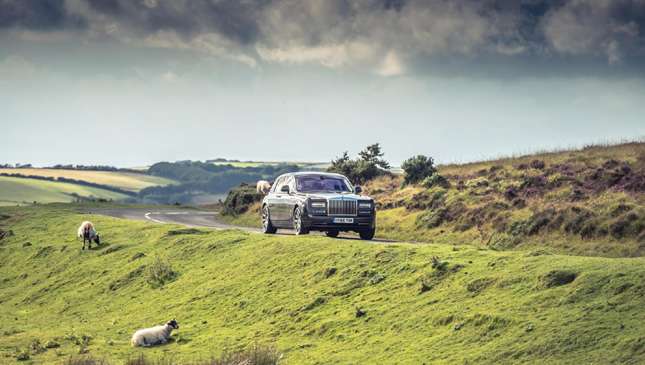 BMW did the right thing by 'the best car in the world'
This was the first Rolls-Royce with the name under BMW control. And it wasn't just a platform-sharing job. BMW built an entirely new factory for Rolls-Royce. It designed a whole new aluminum spaceframe. It set up a design studio to do the preliminary work.
And it engineered the car with epic thoroughness. Rolls-Royce has just developed a new platform for the new Phantom and again BMW won't be allowed it. So whereas the Bentley Bentayga is a very poshed-up Audi SQ7, the Rolls-Royce Cullinan SUV will be all-Rolls.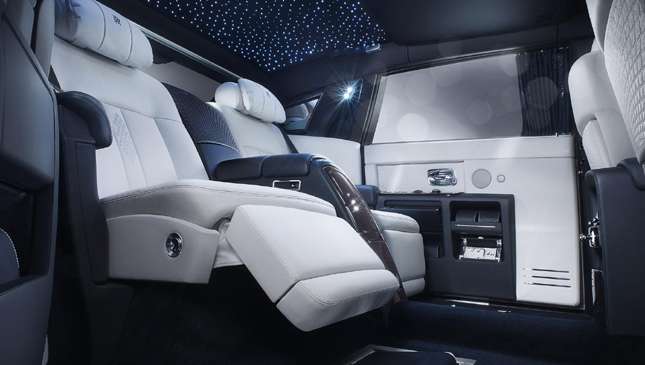 It's all about the journey
The Phantom has much of BMW's technology, but it keeps it hidden. It's not a gadget-y car. Advanced driver assist isn't needed because long tedious motorway hauls aren't a Phantom owner's thing: They'd be driven, or they'd take a private jet.
Instead the Phantom causes you to enjoy the materials and design. It has a 'sofa' back seat that makes it feel like a lounge. You take advantage of its silence to socialize with the others in the car, or look out of the windows and enjoy the scenery.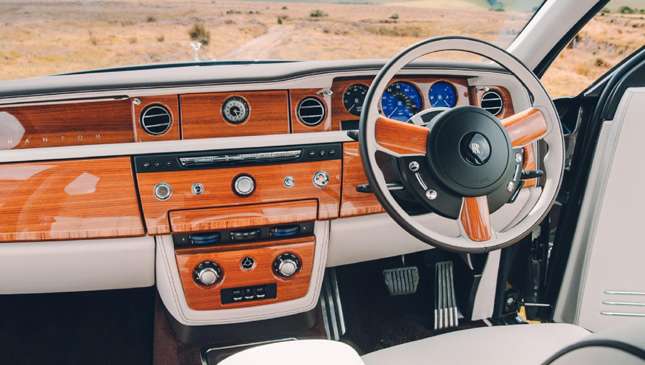 There are unique details for the driver
It has its own light-switch panel, lovely chrome rotary switches modeled on the Royces of old. Same with the horizontal-rotary temperature controls. And it has introduced the 'power reserve' indicator instead of a crude rev-counter. It reads 94% at 112kph. Think about that: You're only using 6% of the V12's generosity on the highway.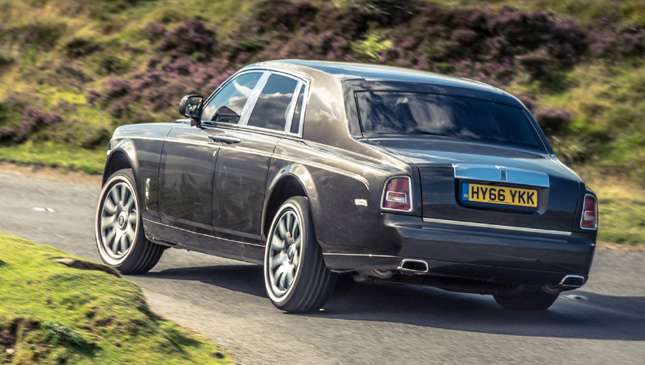 It has six and three-quarter liters of naturally aspirated V12
It's as fast as the rival Bentley's turbo V8, but it had a wonderfully controllable surge, an enormously luxurious wave of instant-on torque.
And so quiet… I once stopped in a Phantom and was annoyed to find I couldn't get the key out. After a few minutes' fumbling I realized the engine was still running.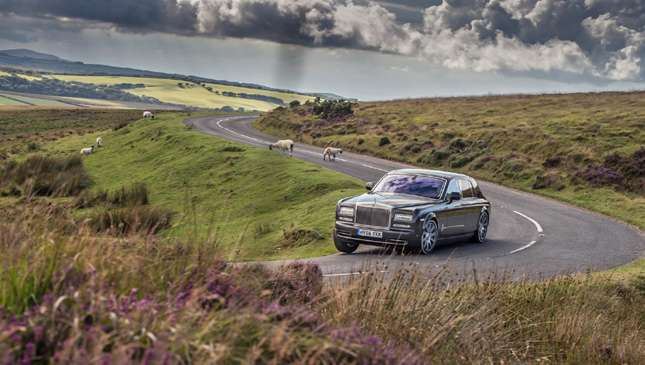 It bestows, not imposes, its driving style on you
Some cars need to be driven a certain way, and you resent it. The Phantom isn't like that. It makes you drive its way, but that makes you better and smoother. It can actually proceed with some haste, and has very precise steering.
But eventually it quietly reminds you not to be silly, and you realize your folly, smile inwardly, and calm down. The new Phantom has turbocharging and adaptive anti-roll (two things parent BMW does very well), but the 2003 Phantom has never been about tearing up the neighborhood.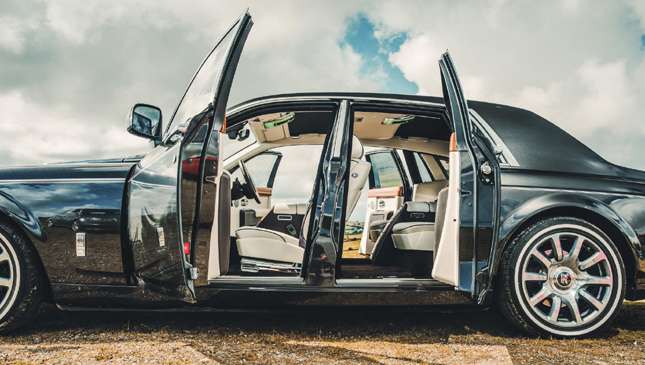 The doors. Just, the doors
Rolls-Royce had to get the law changed to allow those rear-hinged back doors. But they're no mere gimmick. They mean you walk straight into the car, rather than turning a corner and dropping bum-first.
Most important, as you walk out of the car, they afford you a theatrical entrance into the public realm. They close under their own power, avoiding the need for an awkward reach. And this was the car that first brought us umbrellas hidden in the doors.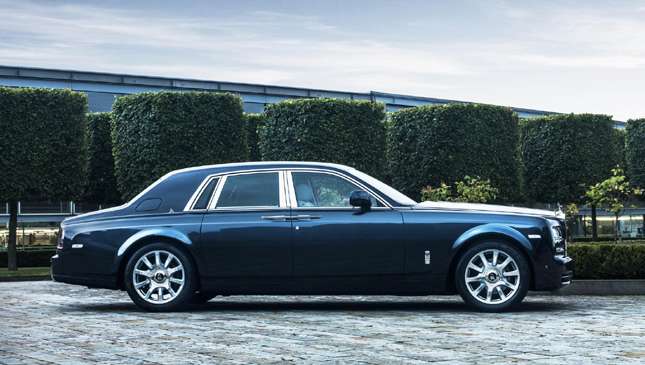 It was the conclusion to a fascinating thriller
Up to 1997, Rolls-Royce and Bentley were once owned by defense company Vickers. But it needed to sell the car division in order to boost its reserves and share price to fight off a hostile takeover.
It looked like BMW would buy the pair. But Volkswagen mastermind Ferdinand Piech wanted another top-end brand. He phoned then-BMW boss Bernd Pischetsrieder to say he was making a higher offer for both names. But he really wanted Bentley.
Meanwhile, a flamboyant syndicate of ridiculously wealthy Rolls-Royce owners also wanted to make a bid and keep the thing British. But Crewe management didn't want to sell to them because they figured the next generation of cars would need big-company technology and knowhow…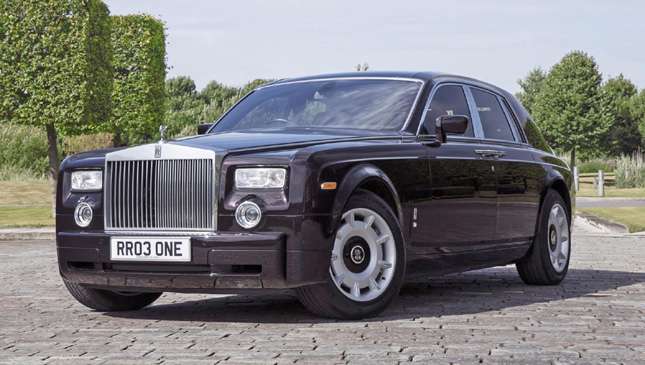 Suddenly, BMW told Crewe it would shut down engine supply unless a deal was done. That would have spiked VW's chances of continuing to build the cars. So on 28 July 1998 BMW's Bernd Pischetsrieder and Piech went alone to a golf club and stitched up a deal.
The whole motoring world was pretty shocked that the brands would be split. VW got Bentley and the Crewe plant. BMW got the right to the Rolls-Royce trademark, but only from 1 January 2003 onward.
BMW built the Sussex plant but managed to keep the new car and its name entirely secret until it was legally allowed to announce it. As the clock ticked past midnight on 1 January 2003, the first customer was handed the keys to their Phantom. The car world changed right that second.
NOTE: This article first appeared on TopGear.com. Minor edits have been made.