Quick question: If you could associate a car brand with the most beautiful woman in the universe, what would it be? Top-of-mind choices? Probably Rolls-Royce, BMW, or Mercedes-Benz. Maybe Porsche or Lexus, too.
The point is, you're expecting a mainstream luxury brand, right? So you might be as surprised as we are to know that Catriona Gray got driven around in a Chinese SUV after returning to the country, fresh off her 2018 Miss Universe win.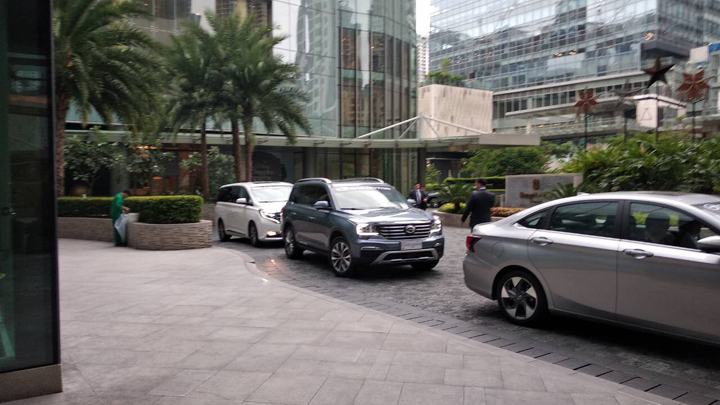 The beauty queen rode in a GAC GS8 to Villamor Air Base for her courtesy call with President Duterte. It's an unusual choice, no doubt. But a bad one? We don't think so. GAC's Philippine offerings look very premium, and we'd go so far as to say they're some of the prettiest China-made vehicles currently available on the market.
The model Gray can be seen riding isn't cheap by any means, either. The seven-seat GS8 is priced at P1,880,000 for the 4x2 variant, and P2,338,000 for the 4x4. It also boasts a dominating road presence and a very classy interior not normally associated with Chinese cars in the Philippines.
ADVERTISEMENT - CONTINUE READING BELOW ↓
Could this be a sign that Chinese car companies are truly moving up in the local auto industry? Maybe so. One thing's for sure: If you want to get noticed, having Miss Universe ride one of your cars is a very good start.