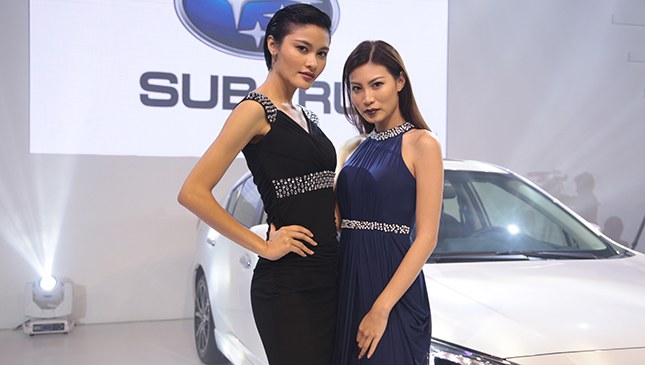 It's that time again. The 2017 Manila International Auto Show is now officially in full swing, bringing together some of the most hotly-anticipated rides from just about every major carmaker in the local auto industry. If you haven't yet, you should definitely drop by.
If you're into cars, this is the place to be. Unfortunately, there's a chance that not everyone on your friends list is going to appreciate the sudden influx of newly launched vehicles flooding their feed. If you're looking to mix up your social media output once in a while, there are a ton of car show models present who are more than willing to strike a pose or two for your camera.
Continue reading below ↓
Recommended Videos
Of course, we need not remind you to keep yourself in order around said ladies. Don't be a creep. You wouldn't want to get kicked out of the World Trade Center before feasting your eyes on, say the Honda Civic Type R, would you?
Yeah, that's right. We thought so.