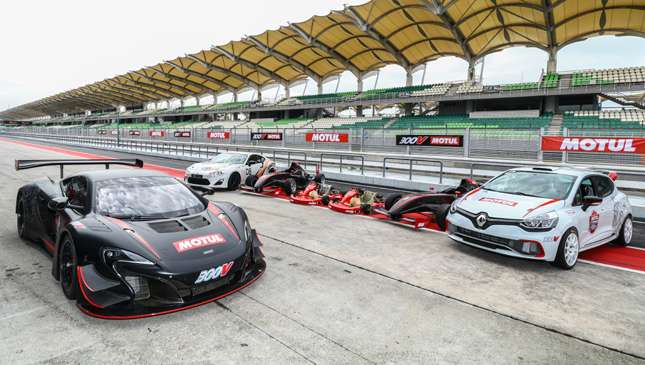 As motoring journalists, we get invited to numerous driving events in a year's time. Unfortunately, many of these might just as well be called waiting events, because we spend most of the time in pit garages or hospitality suites waiting for our turn to get behind the wheel.
Thankfully, this was not the case with the Motul Driving Experience. Held annually at Sepang International Circuit in Malaysia, the event highlights Motul's complete fluids, lubricants and chemicals line-up in extreme driving situations, allowing pundits like myself to feel their benefits, and generally have an amazing and fulfilling time.
The event began early with a driver's briefing. From there, our group of 20 journalists was broken up into two smaller sets of 10. One would start with the seminar and workshop, detailing Motul's various lubricants, their origin, intended use and evolution through the years, while the other group would start driving.
Continue reading below ↓
Recommended Videos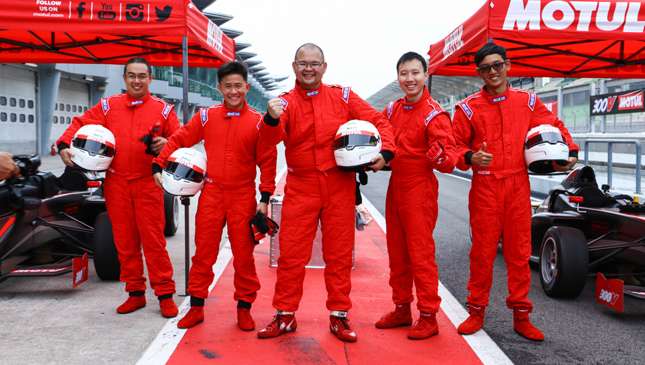 Let's get to the less exciting, but equally important part first then. Motul is a French lubricant specialist that has been around since 1853. The company was the first to introduce Ester-based fully synthetic oils in the global market with its Century 300V in 1971. The 300V moniker was meant to signify Motul's 300 victories at the world stage. Since then, Motul has been heavily involved in Motorsport, a venture that provides the French company with valuable feedback for its next generation of fluids and lubricants.
Motul has also slowly started to produce Ester-based gear and transmission lubricants. Its Gear Competition is the world's first GL-5 rated gear oil that can be used in GL-4 applications. Before, the chemical composition of GL-5 rated fluids would eat away at softer yellow-metal gear synchronizers, affecting long-term reliability. Today, enthusiasts of both old and new cars can enjoy the same protection and performance from the same gear oil.
Technicians present answered a lot of very specific questions (mostly fielded by me) on what would be the proper lubricant and chemical to use for different vehicles. On my Supra for example, they recommended 30V 20W-60 Le Mans for the engine, Motul Gear 300 75W/140 for the rear limited slip differential, Inugel Professional for my cooling system and Motul DOT4 for my older AP Racing big brake kit to improve pedal feel.
Truly, these guys know their cars. Before recommending a product, they would ask about your vehicle's power output, intended use, modifications, fuel type, and boost pressure settings.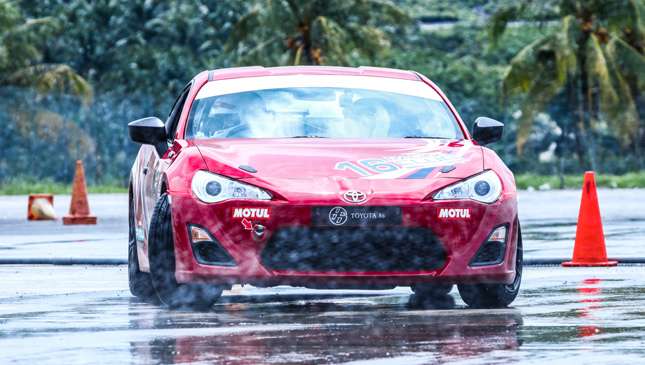 The next part was the exciting one. Our driving sessions were divided into a drift session with a Toyota 86, followed by a Formula 4 drive, and a go-kart race at Sepang's equally famous international karting track at the perimeter of the GP Circuit. Last on the list were hot laps strapped in the passenger seat of a McLaren 650S GT3 race car and some Renault touring cars.
The drifting didn't go well for me. The seat was too tight and too high, and the sequence of gassing hard, shifting, and yanking the steering wheel and handbrake to initiate the drift is a complex one when you're on the wrong side of the cabin. Plus, I have tons of mechanical sympathy for cars. I could initiate a slide but could not maintain the drift long enough as I was either gassing too much, not giving enough steering input, or simply just stopping the car at corner entry rather than being able to slide. In addition, my head was throbbing from the constant banging on the roll cage. A shotgun ride with pro-drifters afterwards was highly enjoyable, but I also kept hitting my head against the roll cage. Must. Lose. Weight.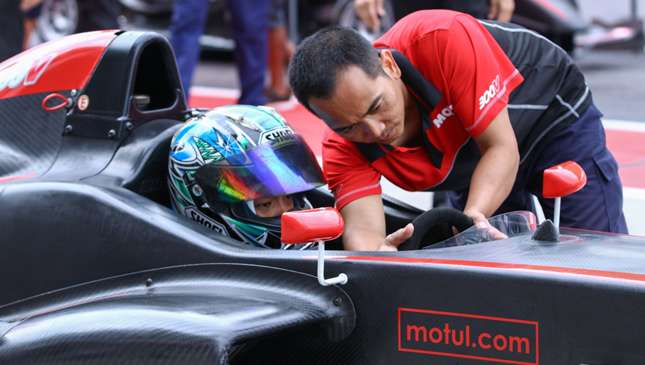 Next-up was Formula 4. Just getting myself strapped in was a challenge. You practically lie down, and the lack of a proper seat saw me bruising my knees, hips, elbows, and shoulders. Starting was difficult: You clutch in, press the starter once the pit crew gives the all-go signal, slowly apply throttle and quickly upshift to second gear as staying in first will simply see you bucking and heaving.
As the track opened up, I slowly kept nailing the throttle, I started braking later and cornering faster until I was almost ready to overtake the lead instructor. Straight-line speed from the 180hp engine might not be too high (I saw a max of around 200kph), but cornering speeds were insane! Who needs a multimillion-peso sports car when you can experience this?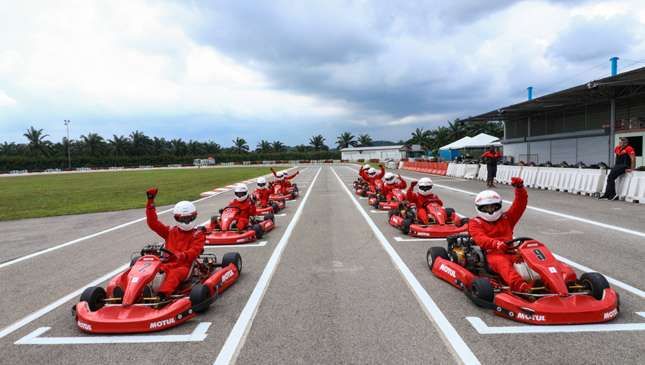 The go-kart driving was just as fun. We were whisked to the track and given 10 minutes of free practice. Emboldened by my F4 experience, I was quickly up to speed and rediscovered the simple joys of karting--diving head-on into corners, overtaking slower guys, and dicing up with the faster ones. Unfortunately, my severe weight disadvantage only saw me finish in 8th place as my opponents were drivers half my weight and three-fourths my size. Nonetheless, it was fun and I realized all I needed was a proper XL-sized seat to enjoy karting! Must. Lose. More. Weight.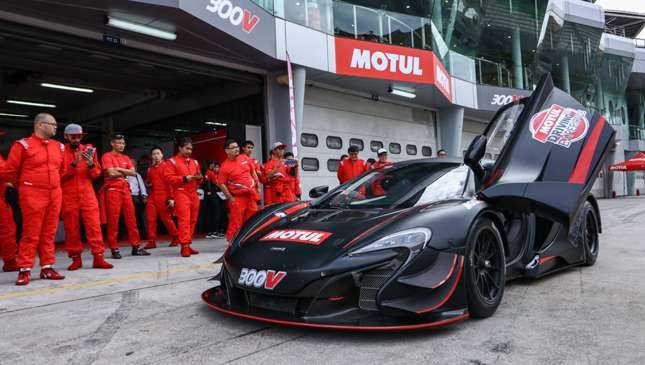 Finally, some hot laps with the pros. Some guys were lucky to experience riding shotgun in a FIA GT3-spec McLaren 650S race car, but--fortunately or unfortunately--the prior events left me unfazed despite the high-speed histrionics of the professional drivers.
At the end of each session, Motul executives were quick to point out what Motul lubricant was working hardest: The drifting session highlighted the advantages of Motul Gear Competition, the Formula 4 highlighted the Ester-Core technology and its involvement in motorsports, and the go-kart showed Motul is also involved in other forms of four-wheel motorsport.
To sum things up, it was the most hardcore, enjoyable and memorable driving experience I have ever had the pleasure of attending.