One of the world's largest muscle car museums, Rick Treworgy's Muscle Car City, will soon be closing its doors. Sad news, yes, but there's a pretty good (sort of) consolation: the cars in the collection will be going up for auction.
Treworgy's assemblage is made up of over 200 muscle cars and "an extensive selection" of art and memorabilia. The muscle car lineup consists of General Motors-made muscle cars and is said to be one of the largest GM collections in the US.
The owner and the man who built the museum himself spent decades collecting and curating the cars. He officially shared his collection with the public when he opened the doors to Muscle Car City in Punta Gorda, Florida, more than a decade ago. Now, Treworgy has finally decided to retire and will sell his gems through Mecum Auctions.
What exactly is in store for potential bidders? Well, there's a wide range of popular nameplates here. We're talking El Caminos, Camaros, Impalas, Chevelles, Bel-Airs, you name it. There are also customized vintage trucks and motorcycles, all of which look like they're well-maintained and in mint condition. There are also all eight generations of the iconic Corvette in the collection, too. Eat your heart out, muscle car junkies.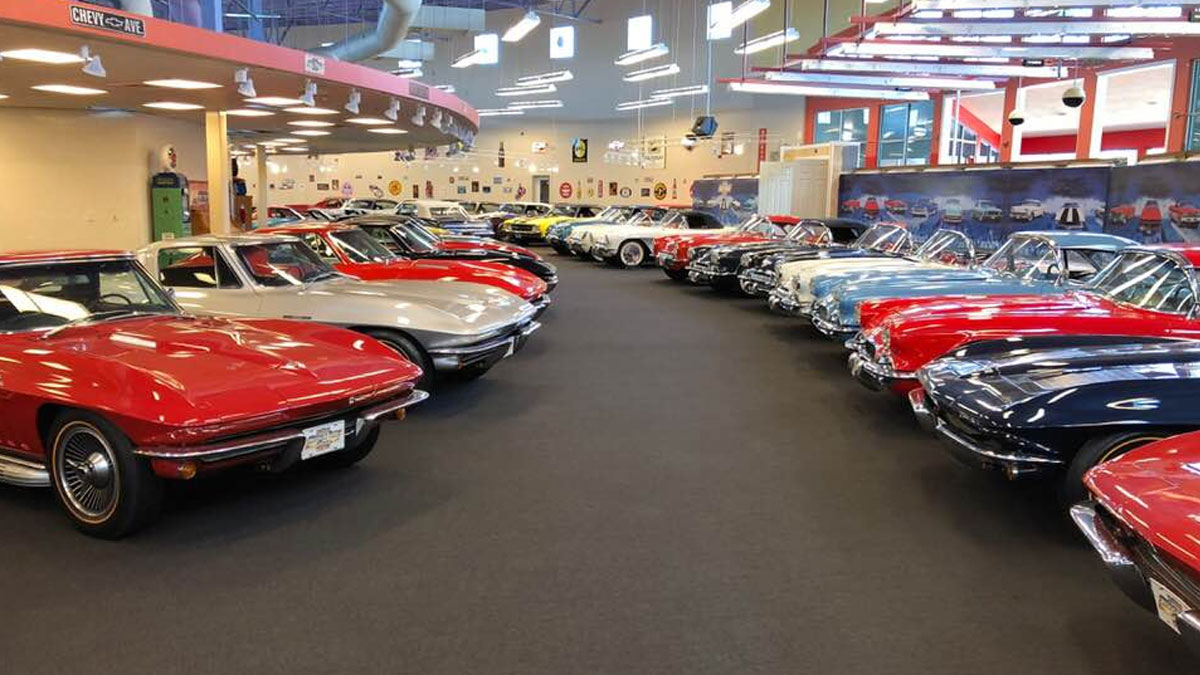 ADVERTISEMENT - CONTINUE READING BELOW ↓
"You walk in and what you're surrounded with, literally, is over 100 years of General Motors history. Very heavy on performance cars, and everything is separated by make and model," said Mecum Auctions TV analyst John Kraman.
The sale will happen at an on-site auction at Muscle Car City on January 22 and 23, and it will be open to registered bidders only. The site will temporarily reopen on January 21 to allow for an auction preview before the actual sale.
It's truly sad to see Muscle Car City close down for good, but at the same time it's also comforting to know that these cars will soon find new homes. Man, we can't imagine how much these cars will sell for. One thing's for sure: None of these will come cheap.
If you had the money, which car would you bid for?
ADVERTISEMENT - CONTINUE READING BELOW ↓
Recommended Videos