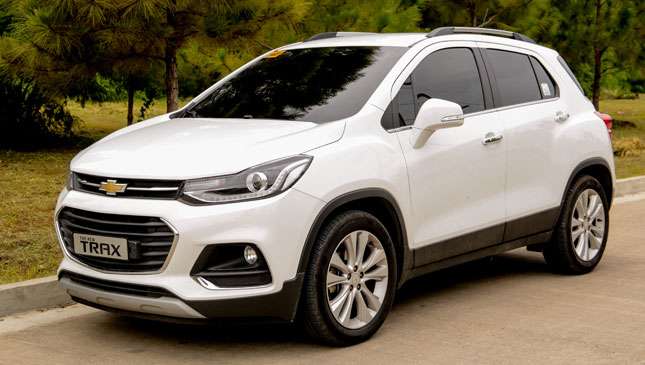 The 2017 Manila International Auto Show was quite the competitive showcase among carmakers. The event's show-stealers included the Honda Civic Type R and the Mazda MX-5 RF. Chevrolet, to considerably less fanfare, unveiled the all-new Spark hatchback. Sharing the same floor with even less spectacle was the face-lifted Chevrolet Trax. It took us a few double takes to realize that it was indeed a new version of the crossover.
After a week with the new Trax on local roads, here are our impressions: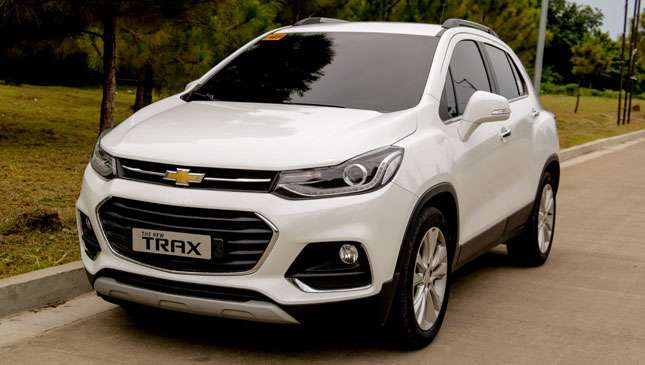 Continue reading below ↓
Recommended Videos
1) It's hit the gym and gotten in better shape. The first iteration of the Trax lacked the sleekness that most modern cars aim for nowadays. Its exterior was rounded and bulbous, which some called cute while others dubbed as frumpy. The refresh refines this look into a more athletic package. The front fascia has been redesigned, and some much-needed sharp edges have been added all around the exterior. The overall look is still a bit round, but it's a big improvement.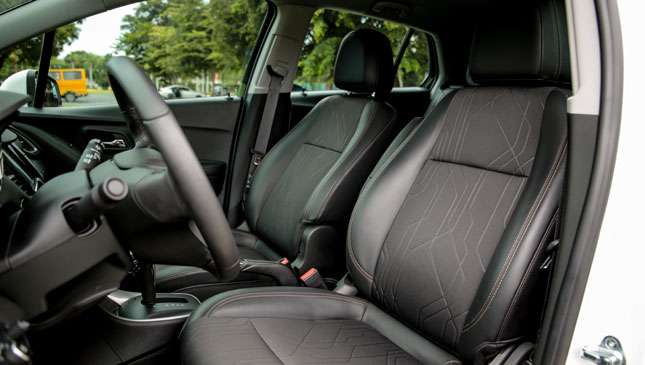 2) The insides are sleeker. The previous Trax's interior impressed us due to its roominess and abundance of storage nooks. That's still the case here, only this time it has a sleeker and more premium feel to it. The seats feature new stitching and designs, while the rest of interor sports darker plastics. Gone is the all-digital instrument cluster, replaced with a much nicer analog/digital combo. The addition of push-button start is the icing on the cake.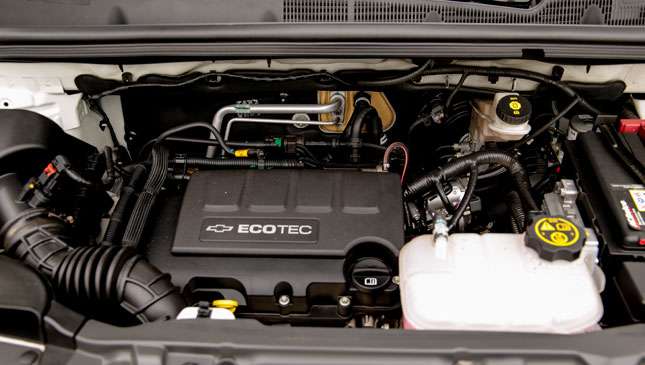 3) Same robust engine performance. Under the hood of Trax is the same 1.4-liter turbo mill with 140hp and 200Nm. With consistent shifts set at around 2,000rpm, it will save you money on fuel (a previous test netted 14km/L) and it'll deliver enough pop to get you from A to B in most urban settings. Turbo is really the way to go nowadays, and the Trax's small displacement engine is a solid example.
4) Agile handling. The same light and springy handling that we first experienced with the pre-facelift Trax is still present. Once you hit the power band, the vehicle glides with ease, and the steering remains precise despite the front-wheel drivetrain. There's an all-wheel drive version available in the US, which we'd be eager to try out if given the chance. It would be interesting to see if the smooth handling is still present with the added drivetrain weight.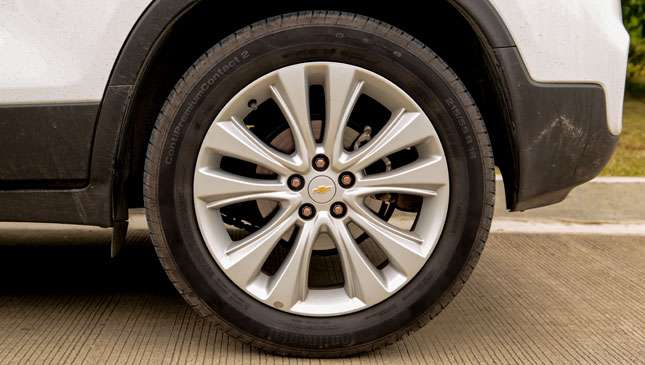 5) It's still a comfy drive. When I first drove the Trax, I praised it for its comfort, especially in the driver's seat. Along with giving you a commanding view of the road, the driver's seat comes with lumbar support and an armrest to aid you through those long slogs in traffic. I was happy to see that the facelift retains these elements, making for a relaxing drive—even with our terrible roads.