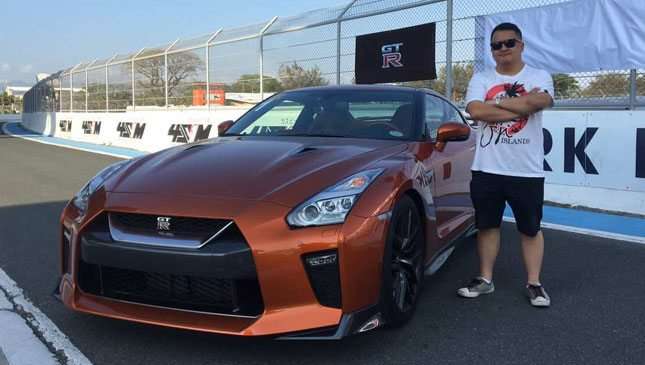 "Jason, do you want to drive the Nissan GT-R?"
That was the introduction my editor Dinzo Tabamo gave me for this assignment. Just the first two letters of the legendary nameplate were enough. I didn't need any context, nor did I ask any nonsense like when and where. My unimpeachable "Yes!" flew out of my mouth faster than Dinzo could finish his sentence.
What followed was an emotional rollercoaster I won't soon forget.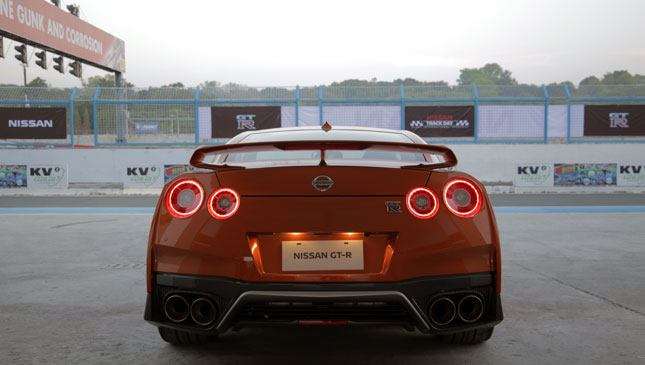 Continue reading below ↓
Recommended Videos
* Stage 1: Anticipation
Nissan Philippines (NPI) invited TGP to experience the Nissan GT-R track day at Clark International Speedway. Multimedia producer Chira Dela Cruz and I were the lucky staffers assigned to the mission. In the lead-up to our trip, all Chira and I could talk about was how awesome the experience was going to be.
We left our office at 6am and departed from the Nissan High Performance Center at 8am, arriving in Clark in time for lunch. Afterwards, NPI's officials briefed us on the itinerary. There would be a road test around the area to get a feel for the car (the 'GT' zone) before the much-awaited track test the next day (the 'R' zone).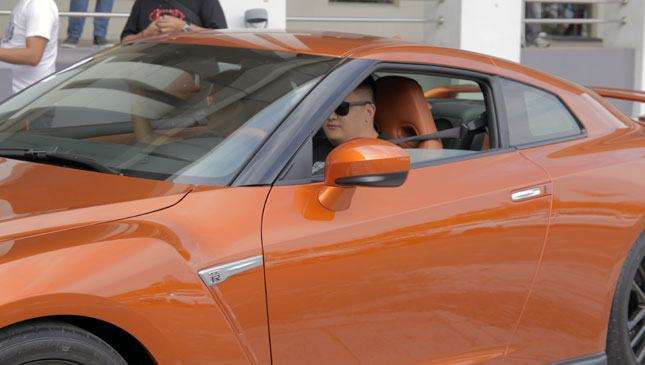 * Stage 2: Disbelief
With the road test underway, I learned that I was going to be the first one from the media pool to go for a drive. Here it was–the driver's seat of the GT-R. I was actually meeting my hero in person. Disbelief, tinged with awe, washed over me as I gripped the leather-wrapped steering wheel. Well, no time to waste. I adjusted my seat, buckled up, and set off.
But my disbelief continued. For all the talk of the GT-R's monstrous speed, you don't often hear about how luxurious and comfortable it is to drive. I'm talking grand tourer-levels of plush, hence the 'GT.'
I put the pedal down here and there, but I kept things casual since we were on public (albeit empty) roads. Still, it was enough to feel the power that purred under the hood, like an eager tiger ready to pounce on its prey. Was I going to be its hapless victim?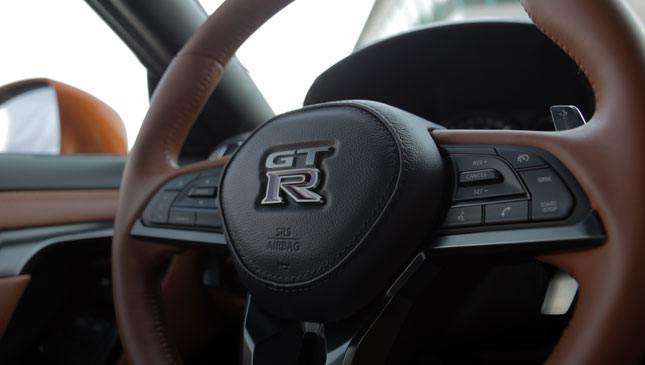 * Stage 3: Kilig
As I finished up my road test and walked back into the function room, the lovely ladies of Nissan joked that I was smiling from ear to ear, with clenched fists that wouldn't stop shaking. Yes, the experience left me kilig like a school kid reading my first crush's text, but I didn't care if it showed.
NPI president Ramesh Narasimhan hit the track that same day, and teased us over dinner about his 200+kph run. That did it. My kilig quickly reached telenovela romance levels. The next day's track test couldn't come sooner.
* Stage 4: Doubt
Chira and I were at the track the next morning at sunrise to shoot some footage and take some sneaky taxi laps with the stunt drivers. As I rode shotgun in the GT-R along the smooth asphalt, I was struck with some uncertainty. I had only dipped my toes into the car's power the day before, and now I was about to dive headfirst onto the track.
I started wondering: Can I really handle Godzilla? Can a guy that's inexperienced on the track really appreciate the GT-R for all its worth? Should I really drive it before I've had my coffee? What if something bad happens and I end up spending the rest of my natural life as a slave at Nissan HQ? The doubts lingered, but nothing was going to stop me. I was going to make the most of this experience no matter what.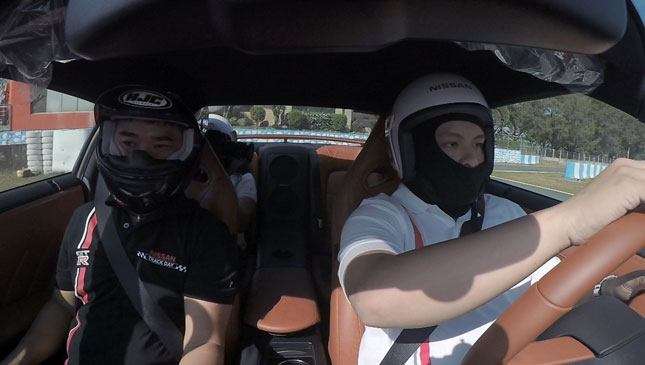 * Stage 5: asdfljkhasdlkfj
No, that's not a typo. There's just no word that can describe how it feels to tear down an open track in a GT-R. When you hear the twin-turbo V6 tiger roar and feel all 562 horses gallop at once, your knuckles whiten and your world narrows to what's right in front of you. Every turned corner and clipped apex, despite my piss-poor braking skills, felt precise.
Then there was the straight–150, 160, 170…the speed climbed until my brain (and my breathing) could no longer comprehend. The asphalt-burning euphoria made my senses tingle. I don't know what true enlightenment feels like, but I imagine my single-minded focus on the track that day was pretty damn close.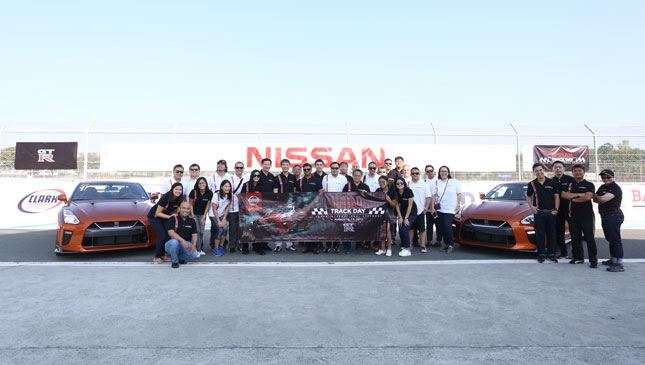 * Stage 6: Acceptance
I'll skip over the inevitable separation anxiety and 'Why does every car feel so slow now?' feelings. Before long, we were on the highway and headed back to the realities of Metro Manila. The last stage of the GT-R experience, naturally, is acceptance: the acceptance that I likely won't ever own Godzilla in my lifetime. But there's also the acceptance that for a brief time, I got to experience the beast in all its glory. Acceptance that I'm a lucky newbie motoring journalist who can tell this story to his future grandkids.
My apos, if you ever read this one day, know that your lolo really did reach automotive nirvana in a GT-R. It was one hell of a ride.