During  the very first day of the Philippine International Motor Show last September, the first car that caught our attention was a Capri Blue Toyota Land Cruiser. Upon taking a closer look at it, we thought, "We just have to feature this in the Old School section."
We contacted the owner, Christopher Salva, and he was more than willing to showcase his pride and joy—provided the weather cooperates. We can't blame him. His LC is impressively pristine, as if it has just rolled out the factory.
Thankfully, it's a sunny day during our photo shoot. To see his car cruising on the road is refreshing. It's the sort of ride that will always invite conversation, and we have a lengthy chat with Christopher as our lensman snaps away. "I have vivid memories of this car. It was our family car and my dad brought us to school with it," he recalls. His father founded Best Deal Marketing Corporation back in 1977, and was then engaged in the wholesale and retail of hardware furniture parts. It's no wonder the elder Salva purchased the Land Cruiser brand-new in 1982. While the company had delivery trucks, the Land Cruiser was used when these were coded.
ADVERTISEMENT - CONTINUE READING BELOW ↓
"It was the most reliable vehicle my father ever owned," adds Christopher, who was was already borrowing and tinkering with it sometime in 1992. Two years later, however, his dad wanted to sell it for something newer. Christopher convinced him not to. He fell in love with it because of its character. He thinks the Land Cruiser is a functional work of art, and it's the reason he likes cars, particularly utilitarian SUVs. It became his daily driver when he was a college senior in 1996. His friends used to poke fun at it, calling it a glorified owner-type jeep. Little did they know it would eventually be displayed at an auto show. So who's laughing now?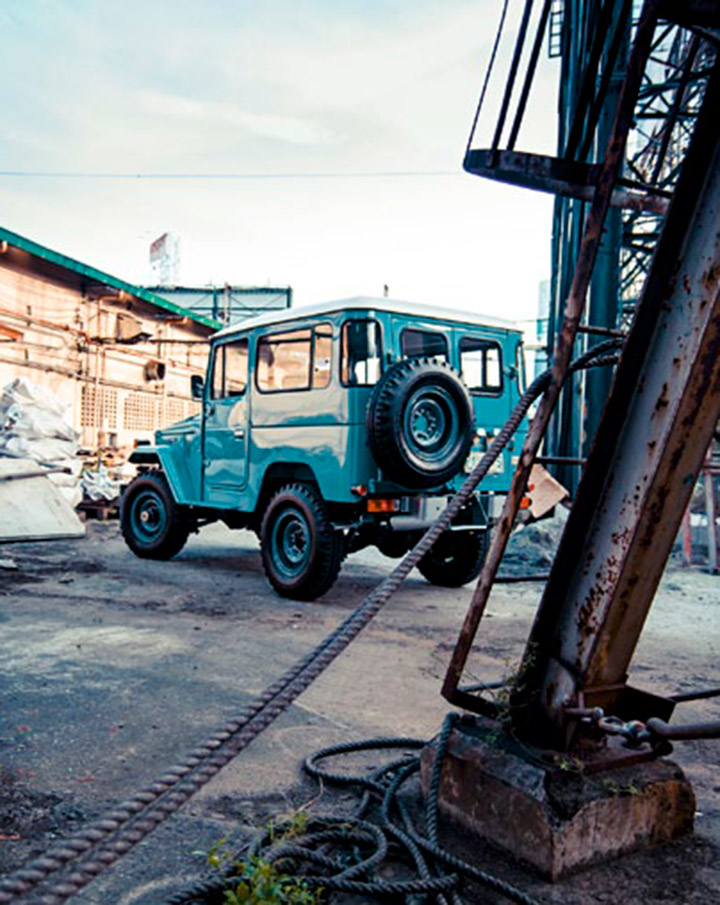 ADVERTISEMENT - CONTINUE READING BELOW ↓
Recommended Videos
Over the years, the Land Cruiser accumulated the usual rust on its wheel wells, fenders and doors. It underwent minor bodywork and repainting in 2000. But what ignited this restoration project in late 2012 was a restored Land Cruiser J40 owned by one of Christo-pher's friends. "The outcome was simply inspiring, and I couldn't wait to get started," he shares. The exterior of Christopher's LC was a good foundation for the project because it was never close to being totally rotten. Christopher had the car stripped to give it a proper makeover, and also had the panels fabricated to prevent metal fatigue. "We decided to do it this way kasi pag tapal-tapal lang, the surrounding sheet metal will become weaker when heated and will then warp," he points out. Inside, the headliner was reupholstered with the same type of fabric as the original. The front seats were reupholstered, too, but the rear seats were retained. As for the engine, because it was still functioning properly, no changes to mechanical parts were necessary. It's a testament to the Japanese brand's reliability. All Christopher did was add power steering, and change the compressor from R12-type refrigerant to R134a. He also installed a power takeoff mechanical winch. To round out the restoration, things like weather strips, rubber parts, front indicators, taillights and decals were replaced.
ADVERTISEMENT - CONTINUE READING BELOW ↓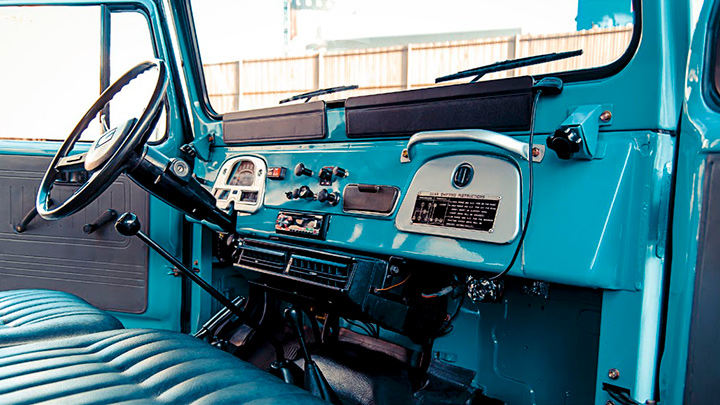 "The project was exciting because there was progress every time I would visit. The mutual trust with the workers and my good friend also made it such an enjoyable experience. It took the stress out of the daily work grind," Christopher recounts. "Now, I find it rewarding when people notice it. It makes me feel ecstatic to inspire others as I was also inspired to restore our Land Cruiser." As we continue conversing about his ride, Christopher mentions something interesting that sums up his story in a nutshell. One time, when his nephews visited from the United States, they asked what the Land Cruiser's window riser was for. "Kids these days have it easy compared to our generation who grew up playing in the street with improvised toys," he says. "The Land Cruiser's utilitarian and mechanically aesthetic design may have subconsciously influenced me to take up mechanical engineering." Three years after graduating from college, Christopher diversified the family business, engaging in air conditioning, industrial and kitchen ventilation works. His car truly reflects the owner.
ADVERTISEMENT - CONTINUE READING BELOW ↓
Note: This article first appeared in Top Gear PH's February 2015 issue.