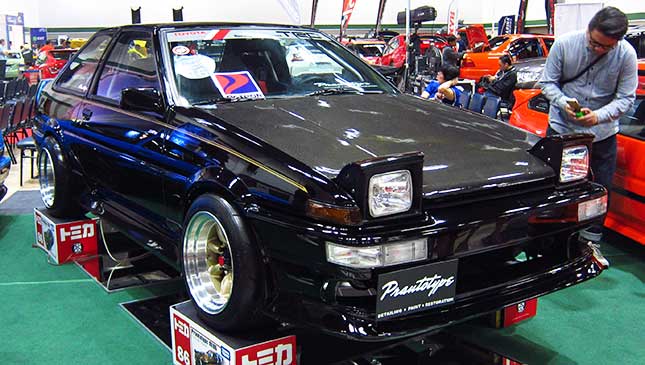 If you haven't dropped by the ongoing 2017 Manila International Auto Show (MIAS), you ought to make time already. The event features a ton of newly-launched rides, including the all-new Mazda CX-5, Hyundai Creta and Chevrolet Spark. If you're looking to get first dibs on any of them, this is definitely the place to be.
Of course, if you're more of an old soul and the newer models on display aren't your thing, you can always stray away from the main hall. This year's MIAS has brought together a handful of the finest old school rides in the local auto scene, and while they might not be the main draw, they're just as showstopping as the rest of the cars on display.
Continue reading below ↓
Recommended Videos
Some of them we've already featured, including Gerald Hidalgo's timeless Nissan Fairlady Z and Dexter Daquigan's speedy Mini Classic. We've compiled photos of our favorites below, but you can catch all of them in the metal at the World Trade Center in Pasay City up until Sunday this week.