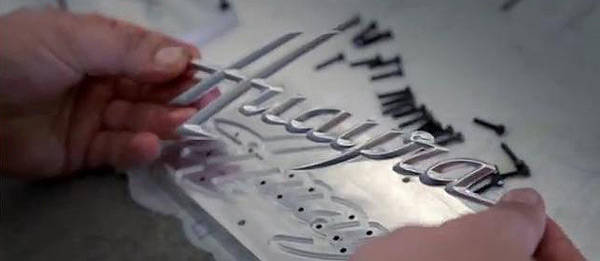 Pagani has released a nearly 15-minute long documentary of the Huayra's development, detailing everything from Horacio Pagani, Pagani Automobili's founder and designer, drawing inspiration from the Renaissance period to how passenger safety has played an important part in the design of the car's fuel tank.
According to the video, the Huayra's development took five years with eight scale models and two full-scale models executed before the supercar reached its final, production-ready design. Pagani's almost 30 years of experience in developing advanced composite materials reportedly contributed to the strength and lightness of the Huayra's carbon-titanium composite monocoque chassis. So, in an impact with stresses beyond the point of fracture, the titanium reportedly holds the parts together. Even the Huayra's nameplate, which is placed on the rear bumper, is said to be slowly carved by a machine from a solid block of aluminum in a process that takes 24 hours.
Watch the video and see just how Pagani painstakingly crafts each and every Huayra.
If you're viewing this on a mobile device and can't see the video, please click here.
Continue reading below ↓
Recommended Videos