Fun fact: Ayala Malls The 30th is named as such because it sits on 30 Meralco Avenue in Pasig City. Okay, fine, maybe the fact isn't that fun. Anyway, since the establishment opened in early 2017, it has provided a shopping and dining alternative for residents and employees around Ortigas Center. Here, we take a look at the mall's underground parking facility and review its features.
Rates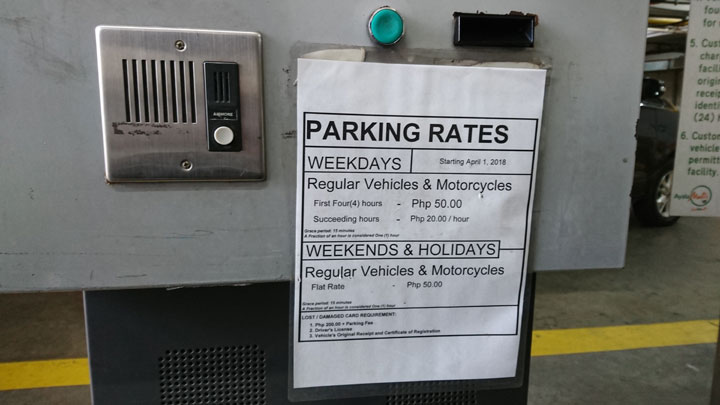 ADVERTISEMENT - CONTINUE READING BELOW ↓
To park at Ayala Malls The 30th, it's going to cost you P50 for the first four hours and P20 for every succeeding hour on weekdays. On weekends, the rate is P50 flat. The same rates apply to motorcycles. Pretty standard stuff, really, but we can't help but wonder if the price is a bit steep for our two-wheeled brethren. There's also valet parking available, which is naturally a bit more expensive.
Layout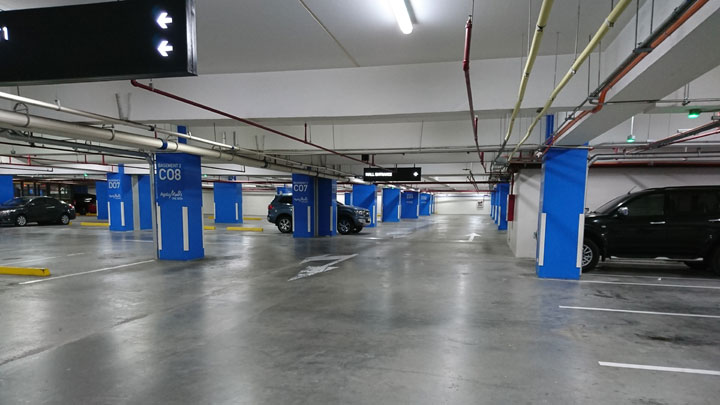 The carpark has multiple levels. The first two are open to the public, while the third is blocked off for office employees. The space to maneuver is quite big, with a lot of the paths going both ways, so you won't have trouble squeezing through when you're looking for a slot. And because the mall is not so crowded, plenty of parking spaces are available.
Slot size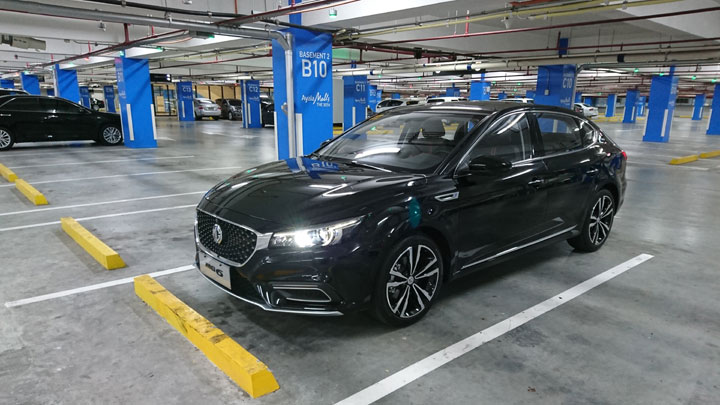 ADVERTISEMENT - CONTINUE READING BELOW ↓
For this test, we brought along an MG 6, a sizeable compact fastback. The slots are quite roomy lengthwise, but can be a bit cramped along the sides if your car is on the big side. We've experienced this before with a midsize pickup. The clearance at the entrance is 2.2 meters, which means mid- and full-size SUVs will be able to enter.
Extra features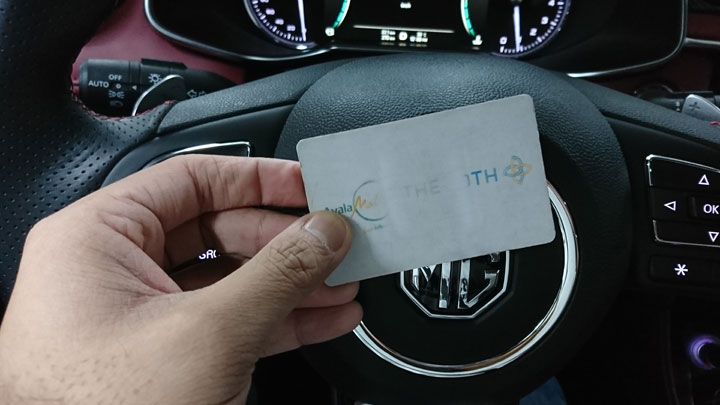 ADVERTISEMENT - CONTINUE READING BELOW ↓
Ayala Malls The 30th uses a plastic card, which is great because they're harder to misplace and are reusable. The parking lot also has green and red lights above each slot to indicate occupancy.
Accessibility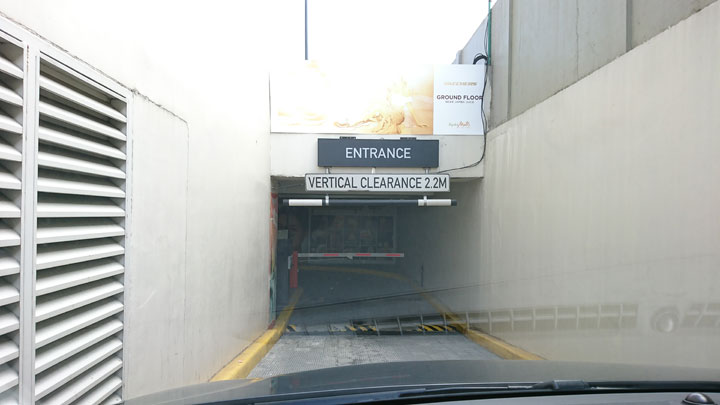 The entrance is fairly easy to access, but due to the carpark's winding path, it can be a bit hard to find the exit if you're a newcomer. The entrance can also be a little cramped for bigger cars. At the exits, lines can form on busy evenings. On a positive note, the mall entrances are well-lit and easy to spot.
ADVERTISEMENT - CONTINUE READING BELOW ↓
Personnel
There are numerous security guards spread out from the entrance and the exit, as well as everywhere in between. The staff was pretty friendly from our experience. The 15-minute grace period is quite generous, too. 
Overall score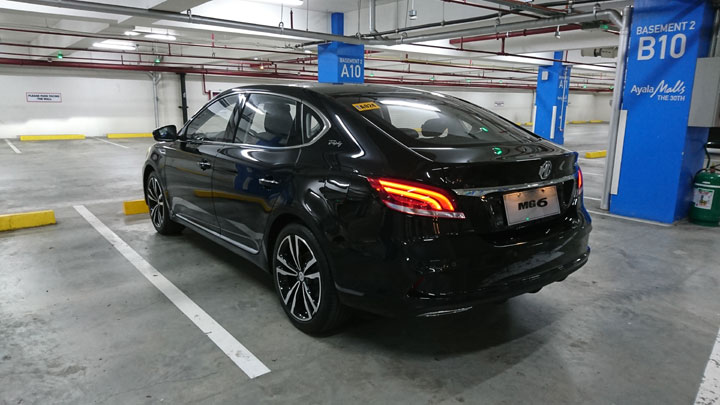 As far as parking facilities go, Ayala Malls The 30th is pretty damn solid, barring a few complaints like the cramped entrance and the confusing path to the exit. We'd give it a 4.5/5 for its space, lighting, and abundance of slots.
ADVERTISEMENT - CONTINUE READING BELOW ↓