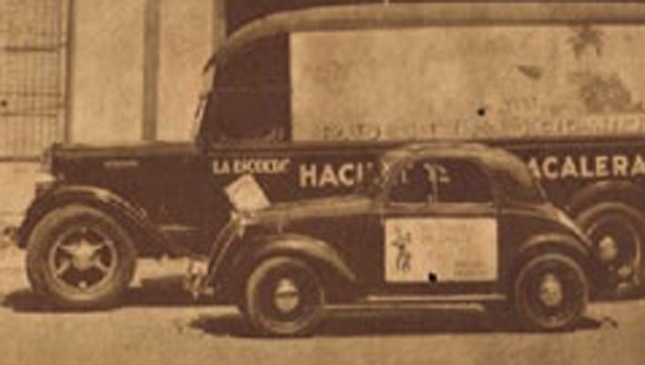 Basically, practical automobiles are units that are easy to operate and maintain. Small or light cars are generally considered as the ultimate practical cars or "practicars." They have small engines that run with precision and consume less fuel and oil. Available in adorable petite sizes, these cars are easy to drive and park anywhere. People who continue to buy them are practical-minded consumers. These are budget-oriented owners who do not want complications in anything.
However, it was different back then. When local motoring was developing, car size and fuel consumption were not the issues. Automobiles were considered practical cars if the sources of power to run them were available. Fortunately, no problems happened with the operation of the Woods Electric Car in December, 1900. Manila already had an electric-utility server to address the recharging need. Introduced in 1902, Locomobile, Stanley and De Dion-Bouton steam cars and lorries were considered practical vehicles for long-distance driving and carrying of passengers and cargo. Needing no external sources of power, the operations of these powerful vehicles was also not a problem. An operator only needed water and fire to start the boiler to create steam and to run an engine.
Continue reading below ↓
Recommended Videos
The Bureau of Post used a number of De Dion-Boutons to transport passengers and supplies to Baguio via Kennon Road in 1908. The units were considered the first public transportation in the country.Consumers were slowly introduced to gasoline cars with the arrival of Richard-Brasier and Renault on or before 1905, Oldsmobile in 1906, and Ford in 1907. Garages and small repair shops immediately sold gasoline in two, five-gallon tins, and even a wooden case. This selling method slowly disappeared with the advent of curbside gasoline stations in 1919. Construction of city and provincial stations followed with the arrival of gasoline tanker trucks in 1920.
While more reliable and fast gasoline vehicles slowly dislodged the electric and steam cars in the mid-1910s, fuel consumption was still not a factor in determining what car to buy. As veteran drivers reiterated then, gasoline was "damn cheap." Gas was sold at P0.82 a gallon (or P0.21 a liter) in 1929. Concerns about price only came after the 1973 global oil crisis. Nonetheless, thrifty owners bought small cars and trucks. Tabacalera Cigar Factory had Fiat Topolinos in its fleet of commercial vehicles.
Early junior (or small cab) taxi operators had Citroens and Willys cars in their inventories. Families and even early 'auto calesa' (AC) or jeepney operators owned Austin Sevens, Ford Model "Hs" (England), Vauxhall 85s, Opel Olympias and American Ban-tams. Indent orders for the 1942 Crosley, another small car, became available by December 1941, but sales were likely overtaken by the Pacific war. The Japanese Type 95 Kurogane car was a "practicar" during the Japanese-occupation years.