Cars aren't made to be equal, nor should they be. Each one is designed to serve a different purpose when it rolls off the production line. Some are designed to haul people in large quantities, while others won't have as much storage space but will save you fuel if you use it regularly.
Models like the Peugeot RCZ aren't designed to meet needs like those. Instead, cars of its ilk are meant to be driven and enjoyed sparingly. Let's face it: You wouldn't drive this sports coupe on a daily basis. Not when it costs P2,850,000 and cowers against steep inclines. In the Philippines, this car was meant for quick jaunts out of town for those with the means to match.
Continue reading below ↓
Recommended Videos
We'd even go so far as saying that it's a pretty good ride for escaping your daily grind on your own. For when you need your 'me time' and you want to do it out on the open road. Here are some reasons why: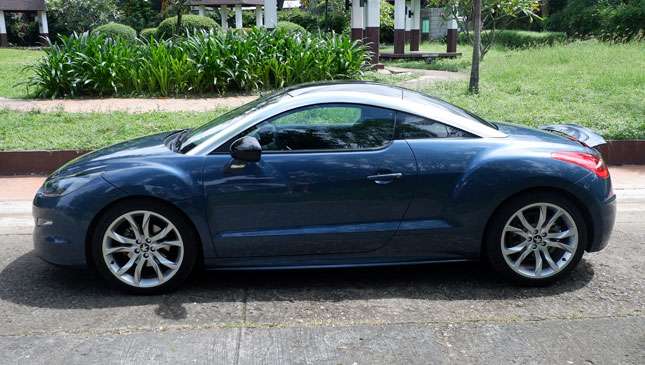 1) The sprightly powerplant. The automatic variant of the RCZ is powered by a 1.6-liter turbo gasoline mill with 156hp and 240Nm on tap, paired with six gears. Not the fastest nor quickest car in its price range, but one that's peppy and responsive enough for you to enjoy your solo drive—especially when you press the Sport Mode button. Just be careful with any bumps, because this car's stiff suspension will make you feel them.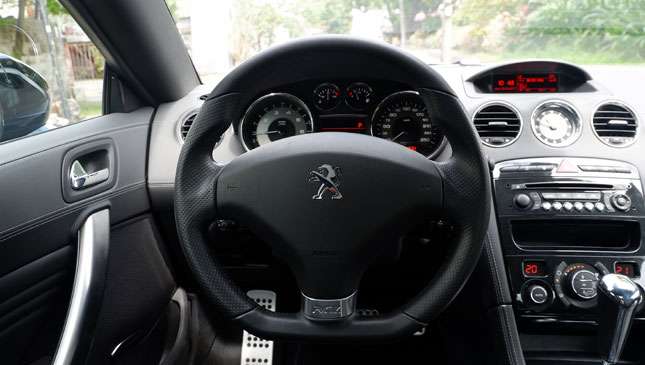 2) It lets you have fun. Responsibly. The RCZ's steering is precise but a bit on the heavy side, which suggests you shouldn't go too crazy when going through corners. Luckily, the wide 19in tires cling to the ground with every turn. We just wish the car came in rear-wheel drive to give it more understeer.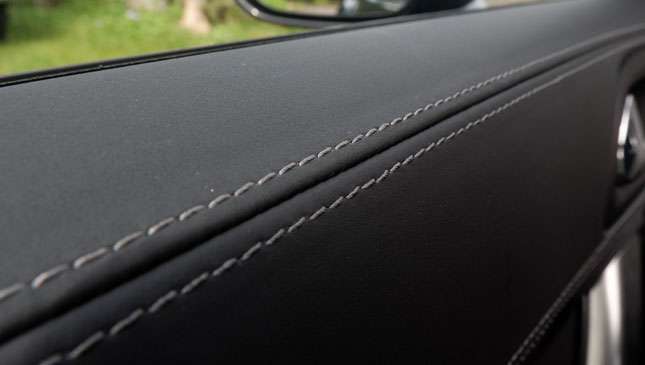 3) Attention to detail. If you're going to spend some time alone in a car, then you want something you won't get tired of looking at from the inside. The RCZ's interior is fairly basic and was built in the time before every car came with a touchscreen monitor. But it's the small details that make it work, such as the leather stitching you see pictured above. We're also quite fond of the analog clock that sits on the center of the dash; it's subtle, but classy.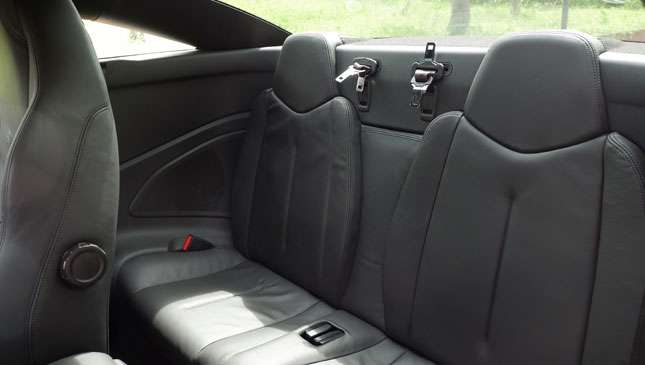 4) The lack of back seats. Wait, what? This should be a bad thing, right? Well, when your goal is a solo drive, not really. The RCZ's seating is 2+2 on paper, but good luck getting anyone of decent height and girth to fit back there. Thankfully, the trunk space is big, so you can still fit an overnight bag if you need to.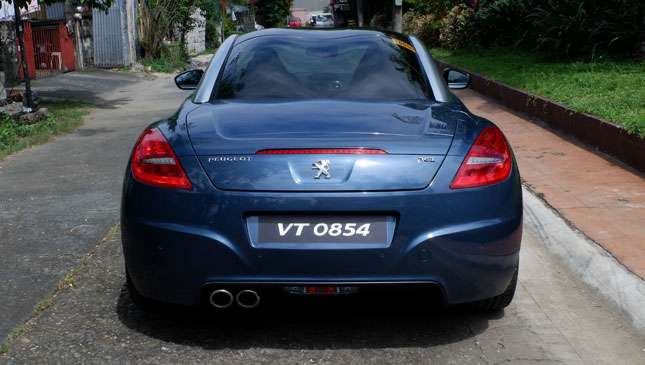 5) Its quirky styling. A weekend car should stand out from your daily driver. Unless you drive something like the Audi TT, then the RCZ's styling will definitely differ from the rest of your garage. Its bi-color paint scheme, strong character lines, and unique curves turned heads wherever we went. And check out the 'warped' look of the roof and rear window.