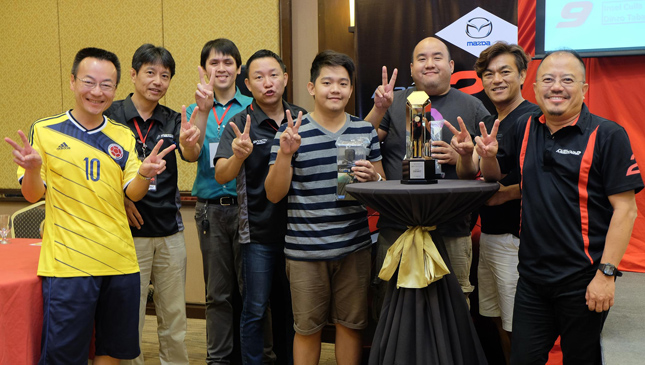 The grinning Top Gear staffers you see above--yours truly and videographer Mark Sangalang--had each just won a new GoPro Hero4 Session action camera care of Mazda Philippines and CameraHaus when the picture was taken (hence the wide grins). We won our new toys through a photo contest during the recent Mazda 2 drive event in the Calabarzon region.
Truth be told, we were happy just roaring through the back roads of Laguna in the nimble 2 subcompact sedan and hatchback. It was truly beyond our expectation--"Beyond Expectations" being the Mazda 2 slogan--to emerge triumphant in this little photo exercise.
The contest was to present four photos that, when combined, form a story. This was a photo essay, in other words, with the Mazda 2 as subject and the drive as backdrop. As with all events, our priority was the story and coverage first, and then indulge in contests and recreational activities after. So we just took interesting photos, and somehow a story formed with our images.
Still, we didn't expect, nor badly want, to win. Unlike some of our colleagues, we don't attend events for the freebies or prizes. As the winning entries were being announced, we were actually typing away on our laptop working on a story, when the projector flashed our names. So it was with genuine astonishment that we accepted our win.
Continue reading below ↓
Recommended Videos
We want to share our winning photo essay with you, which details the four stages of owning a new car (yeah, we didn't even come up with a formal title for our entry). There was no text, just photos, for the submissions. We just had to present our entry with a short verbal explanation, and the following text is more or less what we said. We hope you enjoy this as much as we had fun putting it together.
Photo essay by Dinzo Tabamo and Mark Sangalang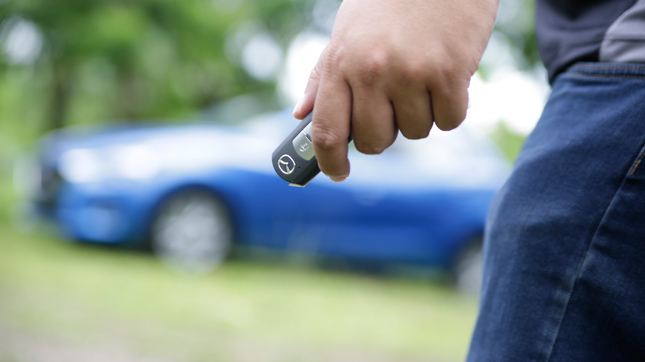 You're fiddling with your new car's key, and part of you is still giddy at the thought that this machine is all yours. You spent months researching, reading reviews and visiting showrooms, and now you're just staring at the fruit of your hard work. You're not even sure where to drive to first.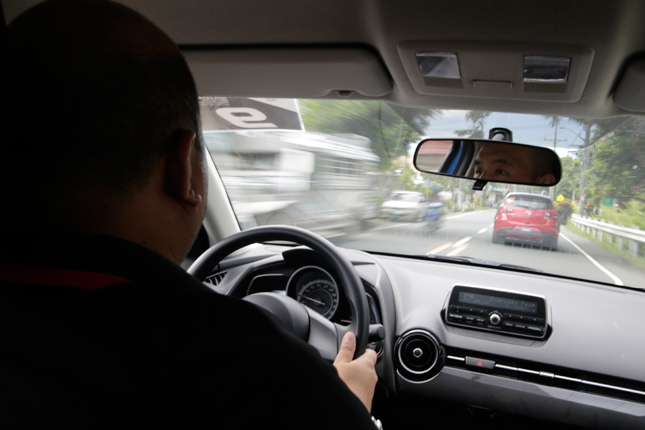 The more you get to know your new car, the more you're glad you listened to your instinct. It's second nature the way it responds to your input and commands. Most of the time, driving isn't a chore--it's an act of motoring happiness that ferries you to your next destination. Or to no destination at all.
You start going to places you never would have visited before. Twisty roads become avenues of joy; buzzing motorcycles are irritants easily overtaken; and tourist destinations become backgrounds for photo opportunities. Driving experiences become memories to be mentally framed in gold.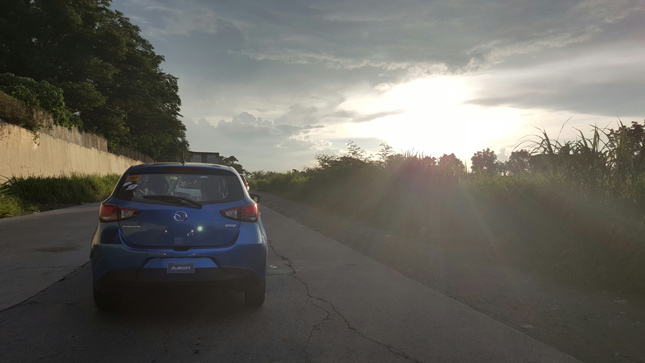 You're on the road as the day ends. Driving your new car is second nature now: Your arms and hands move out of pure familiarity, and your body rests on the seat like it was molded for you. As you drive into the sunset, no matter the chaos outside, the world feels just right inside your mobile kingdom of solitude.