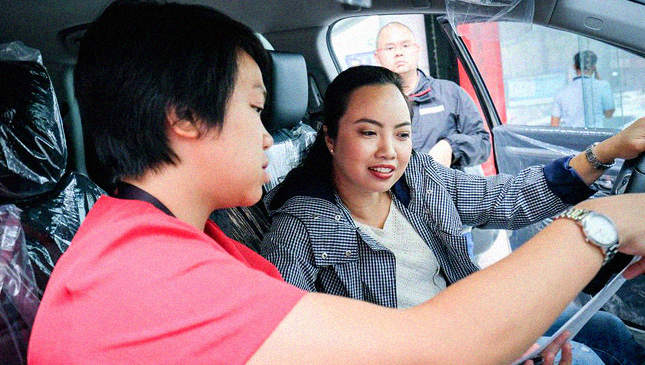 Here's something any experienced car owner—especially ones familiar with the secondhand scene—will tell you: Brand-new vehicles aren't necessarily the best options out there.
How so? Two of the biggest factors to consider when purchasing a ride are a person's needs and budget. And when said needs cannot be fulfilled by what brand-new cars are available in a certain price range, some would say it'd be unwise to settle. This is especially important to remember now more so than ever because of the increase in car prices and brought about by the Tax Reform for Acceleration and Inclusion (TRAIN) law and rising fuel prices.
Continue reading below ↓
Recommended Videos
NEWS YOU MIGHT HAVE MISSED:
MMDA says twice-a-week modified coding scheme is still being studied
The new Toyota Veloz is now in PH
This is where the used car market steps in. For the price of a shiny, brand-new sedan, you can find plenty of secondhand crossovers, or even midsize SUVs, in pretty respectable condition. Ask yourself what's more important: The invigorating scent of new-car plastics or being able to fit all of your family members inside your ride? Makes sense, doesn't it?
Of course, this is provided you know where to look, how to spot a good deal, and how to assess the condition of a used vehicle. But this is another issue entirely.
With all of the above in mind, we ask if you would rather buy a brand-new sedan or a secondhand SUV? Answer in the poll below. If you've been in a situation where you've considered both options, do share your experience with us in the comments. Other potential buyers will surely find any advice useful.