Okay, our first installment of this series--in which we played the pricing game with the Toyota iQ--was quite a successful one. Apparently, many car lovers feel they're qualified to peg the amount that automakers should ask from buyers when selling a new model. There were a lot of impassioned sentiments expressed toward the iQ--incredible considering there's a greater chance of Jamby becoming President than this car being launched here. Must be the Toyota brand.
Now, we're thrilled to imagine how much more animated the reaction will be if the car in question is one that is actually going to be introduced in our market (this year, in fact). And so we give you...the Ford Fiesta! Friends, let's help Ford Group Philippines come up with a competitive price range for the Fiesta by stating how much you're willing to pay for this new car. Note that the engine specs are not necessarily Philippine specs. We just picked two engine choices from the available range, one gasoline and one diesel. Call it wishful thinking.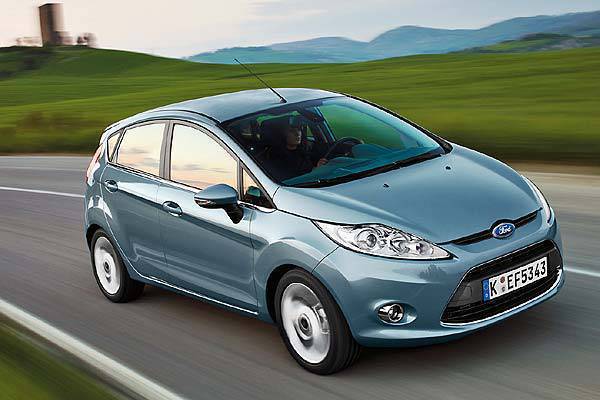 MAKE AND MODEL: Ford Fiesta
VEHICLE TYPE: Five-door subcompact hatchback
ASSEMBLER'S PITCH: "The new Ford Fiesta will set the standard for delivering products that our customers really want and value while taking advantage of our wonderful global resources. With momentum in small-car sales outpacing industry growth worldwide, we will build on our European small car strength to deliver a new generation of small cars for a new generation of highly discerning customers."
ENGINE DATA: 1.4-liter Duratec gasoline (95hp and 128Nm of torque); 1.4-liter Duratorq TDCi (67hp and 160Nm of torque); five-speed manual or four-speed automatic transmission
BASIC SPECS AND FEATURES:
Front-wheel drive
Dual front airbags, dual side airbags for front passengers, and one driver knee airbag
ABS with EBD
Traction and stability controls
MacPherson strut in front; twist-beam suspension at the back
Exterior dimensions - 3,953mm (length), 1,722mm (width) and 1,481mm (height)
Curb weight - 1,114kg (1.4 Duratec) to 1,152kg (1.4 Duratorq)
Luggage space - 295 liters
Tire size - 195/50 R15 or 195/45 R16
Mobile phone-inspired Human Machine Interface entertainment system
USB socket and 12-volt power connector
Advanced Ford PATS immobilizer
Key fob and manual key operated central locking
Optional keyless entry and engine start