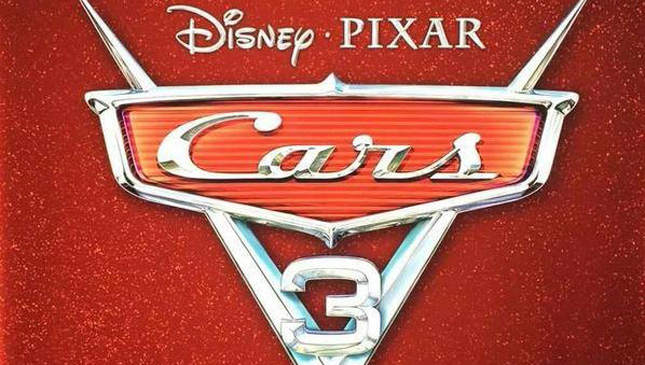 As far as automotive films go, Pixar's animated Cars is up there with the best. It's a light, entertaining look at the world of automobiles with a few lessons to boot. Things like humility, priorities and friendship are just some valuable tidbits you'll pick up while having a good time. And let's not forget the awesome graphics done by the creative minds and designers at Pixar.
After two successful movies, USA Today reports that Lightning McQueen and the rest of the Radiator Springs crew will soon be back in the latest installment, Cars 3. This time, McQueen faces a new challenge in his career--to prove that he can still race with the newbies.
He's now competing with a grid that features a rookie named Jackson Storm. While he was once a rookie himself, Lightning is now at the top of his game, yet is up against new hotshots who know a few tricks that may just put an old-timer like him to shame. Or will they?
ADVERTISEMENT - CONTINUE READING BELOW ↓
This is what Cruz Ramirez, a female race car, is here for. It's her task to ensure that Lightning is up to speed (no pun intended) in time for the big race: the Florida 500. And the snapshots of the two racers dicing it out in the sand give a glimpse of what to expect once Cars 3 hits cinemas.
The original Cars film came out in 2006 and saw Lightning race in the Piston Cup. In the 2011 sequel, McQueen graduated to the more competitive World Grand Prix.
Next year, mainstays Mater (Larry the Cable Guy), Sally Carrera (Bonnie Hunt) and Owen Wilson (Lightning McQueen) are again part of the star-studded cast. Cars 3 is being directed by former storyboard animator Brian Fee, who makes his debut at the helm (taking over John Lasseter).
Cars 3 is expected to hit movie theaters on June 16, 2017.
Concept art photos courtesy of USA Today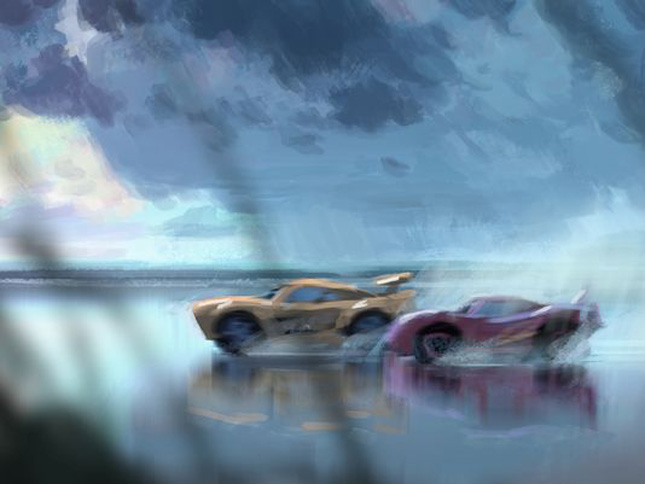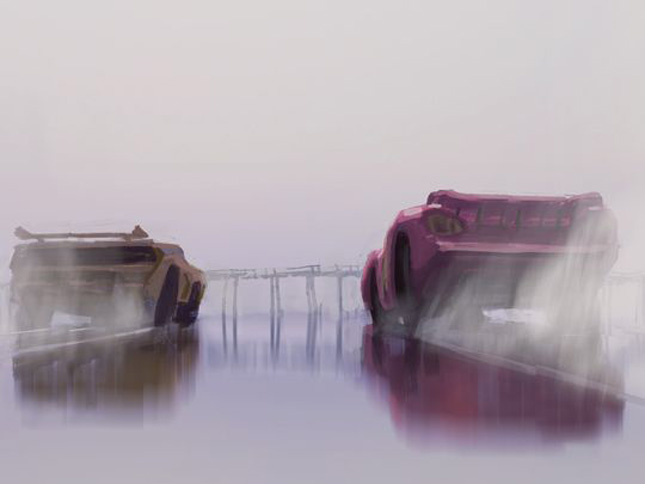 ADVERTISEMENT - CONTINUE READING BELOW ↓