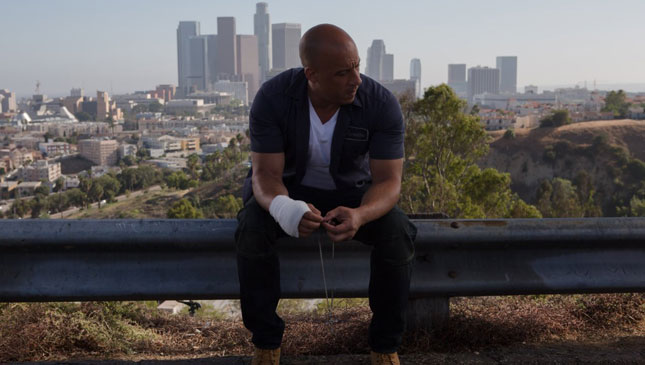 There we were, giddy in the aftermath of watching Furious 7. Print managing editor Stephanie Asi's eyes were still moist after the final scene, and Wiz Khalifa's radio-ready song was still playing in our heads.
An officemate, still amused at the over-the-top action scenes, quipped that we shouldn't be surprised if a future Fast & Furious sequel is set in outer space. We all laughed, tickled at the thought of a follow-up to the perfect ending of Furious 7.
Well, we're not laughing so much now.
A CNN report has stated that at a recent CinemaCon, a convention held for theater owners in the US, Vin Diesel announced that not only is another Fast & Furious sequel coming, a release date has already been set. The date--no need to mark your calendars because there will surely be a marketing and PR blitz leading up to it--is April 14, 2017.
This date puts the franchise on schedule. Ever since the series was revitalized by the return of the main characters in 2009 with the fourth installment, a sequel has come out every two years.
Details are still sketchy at this point, but rumors are that the film will be set in New York, and that Kurt Russell's character will reappear. But are you honestly going to quibble about the plot? We all know what we want to see: car chases, explosions, stunts, Dwayne "The Rock" Johnson, and more cars.
Continue reading below ↓
Recommended Videos
And in two years, we will see all of that and more.