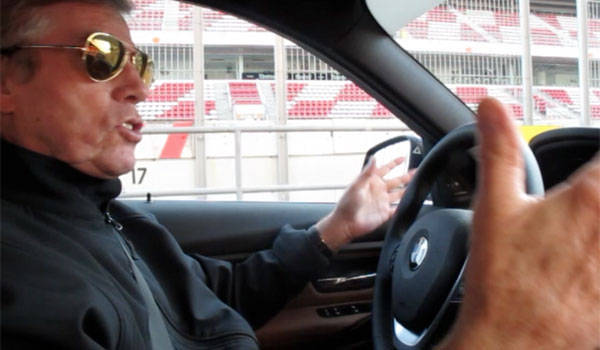 If you're a BMW 3-Series or a Formula 1 fan, this week should be a pretty interesting one for you. First, the all-new model of BMW's iconic compact offering, which was on our cover for the month of March, is being launched locally tonight. Second, the fifth leg of the world's premier motorsports series is happening this weekend at the Circuit de Catalunya in Spain, and if the first four F1 races we've had this year are anything to go by, we're in for another thriller.
Last December, we had the chance to put the 3-Series to the ultimate driving test by taking it for several laps around the above-mentioned Spanish racetrack. On top of that, BMW also flew in a test driver in the form of Prince Leopold of Bavaria, who would be more than able to demonstrate the car's abilities beyond our limits.
Prince Leopold was made a BMW factory driver in 1986, and continues to be an adviser to the German premium carmaker to this day. His motorsports experience includes touring-car racing as well as participation in the 24 Hours of Le Mans, among others. And in case you're wondering, he really is a true-blue royal, which put yours truly in a bit of a conundrum as to how to address him. (Your Highness? Your Majesty?)
ADVERTISEMENT - CONTINUE READING BELOW ↓
We needn't have worried, though--he was very eager to go on camera and give us a running commentary of his lap around the Circuit de Catalunya. Check out the video below of his "75-percent" run with the BMW 328i and pick up some tips for your next track day.
If you're viewing this on a mobile device and can't see the video, please click here.
ADVERTISEMENT - CONTINUE READING BELOW ↓
Recommended Videos