Car auctions are a big deal these days. We cover plenty of them on here. But what they rarely do is speak to the mere mortal, those of us with modest to little amounts of money and therefore no ability to bid on even the tire valve cap of a 250 GTO, never mind the P2.5-billion entirety of one.
Which is where this RM Sotheby's Youngtimer auction steps in. Youngtimers are cars that are nearly classics, but not quite. Dating back to the '80s, they have some or all the credentials—performance, rarity, sheer specialness. They just haven't aged enough to be classics yet.
That means none of them will fetch P2.5 billion. Some will still be quite pricey, but many are being offered with no reserve and could—if you're lucky—end up being a bit of a steal.
Amazingly, each and every one of the 140 cars being auctioned across four sales (Amelia Island and Fort Lauderdale in the US, Paris and Essen in Europe) are from one single collection.
A collection that comprises 34 Mercs, 27 BMWs, 12 Rolls-Royces, and, um, two Renaults, among many, many others. Far too many cars to list in one go, much as we'd love to, so we've whittled it down to some choice cuts. You can browse the full lot here.
Continue reading below ↓
Recommended Videos
1) Best of Munich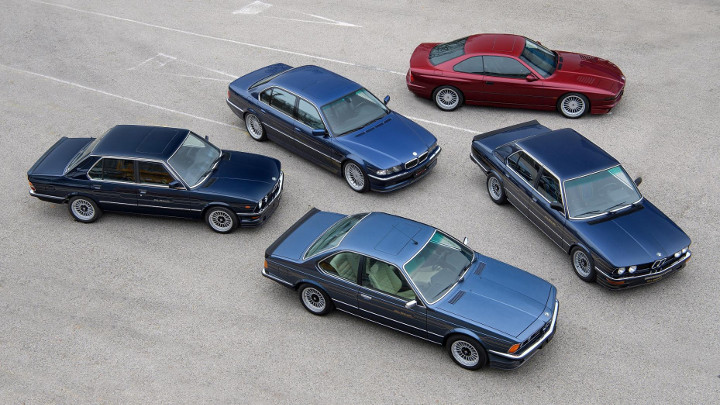 Our unnamed collector loved BMWs. And not just standard ones, but those modified by Alpina, too. The small handful above are all being sold in Paris, including a 1994 Alpina B12—the 8-Series coupe resplendent in red. They're being sold separately, not as an adult-size Hot Wheels-style multipack. For shame.
2) Picks from Stuttgart
While we're on would-be multipacks, check out this bunch of Mercs all being sold in Essen. We're particularly taken by the 500 TE AMG estate (top and center) and the SL70 AMG roadster (far left), complete with 7.0-liter V12. Expect fuel bills.
3) Japanese icons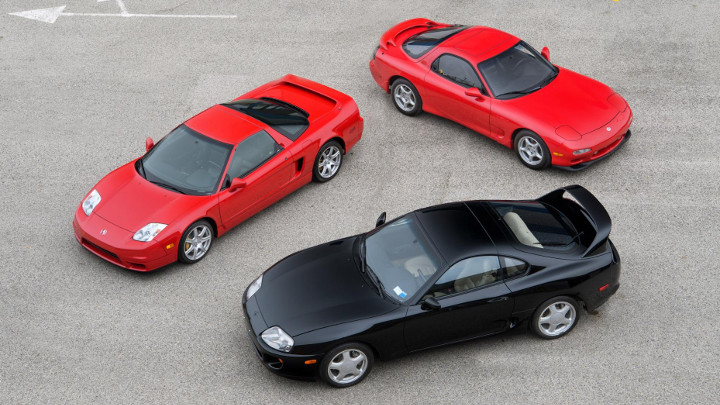 Over the pond in Amelia Island, meanwhile, there are these three. If you're of similar vintage to us, they'll need little introduction, with the Honda NSX, the Mazda RX-7, and the Toyota Supra being three big stars from Gran Turismo. We got them together in a big GT celebration last year.
4) 1990 Nissan 300ZX
Another car from that era was the Nissan 300ZX. There's a staggering six of them in the Youngtimer collection, being sold across three of the auctions and all with no reserve. RM describes them as "an appreciating future collectible," which translates roughly as "buy them cheap-ish now, sell them for expensive-ish later on."
5) 2007 Aston Martin Vanquish S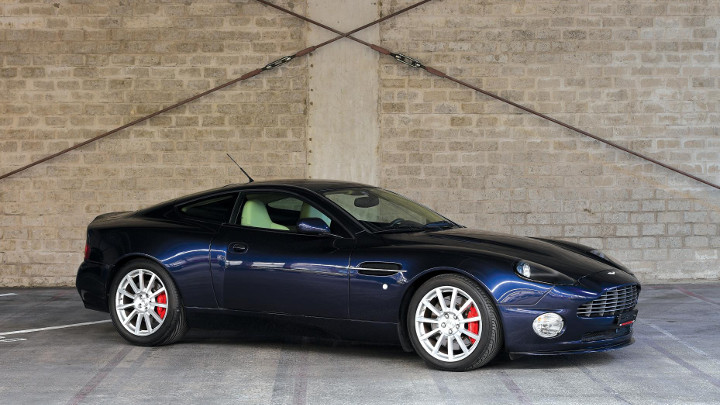 We'll kick off our other highlights with this, the Aston Martin Vanquish S. It just gets better and better with age, doesn't it? This one comes with the aftermarket conversion to a six-speed manual, too, so you get to avoid the jerky paddle shifter that was the only real blot on the Vanquish's copy book.
6) 2004 Ferrari 575M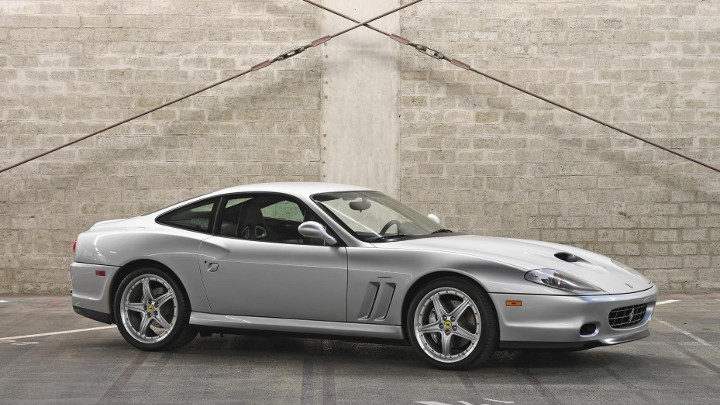 Here's that Aston's biggest contemporary rival, the Ferrari 575M. Another car that looked fantastic back in the early 2000s, but which looks plain irresistible now. Which of the pair would you have?
7) 1994 BMW 850 CSi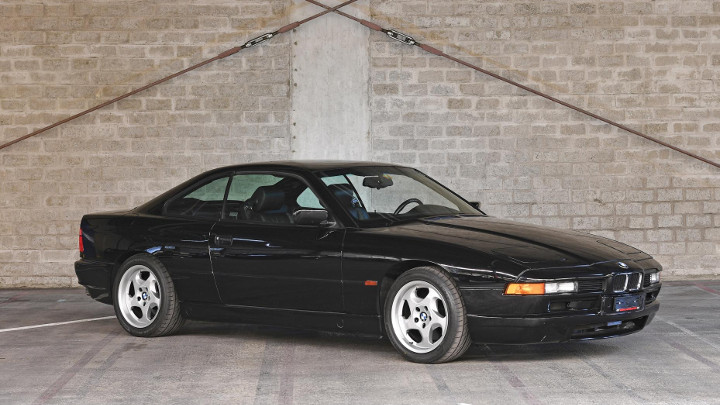 Another front-engined V12 GT car, in the shape of a BMW 850 CSi. Its engine actually sits on the same family tree as the McLaren F1's. There are two of these in the Youngtimer auction, but this one's: a) in Europe; and, b) a manual, making it the one we're clamoring for most. Do you wish the new 8-Series looked like this?
8) 1992 Porsche 928 GTS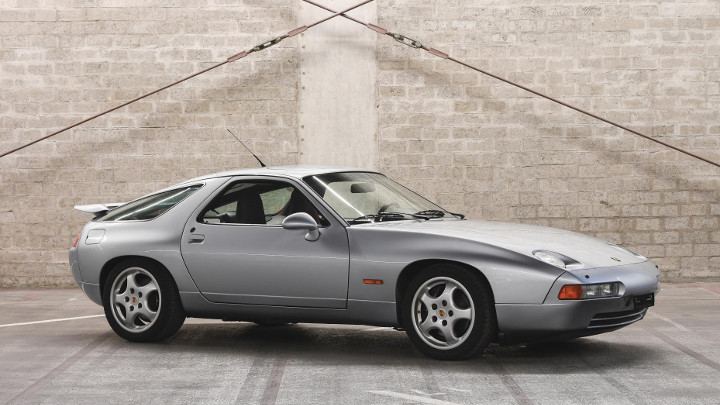 Prefer your German GT to come from Zuffenhausen? Allow us to direct you toward one of four Porsche 928s in the sale, this 1992 GTS. Yet another manual, its 5.4-liter V8 engine provides 350hp. It's silver on the outside and wonderfully purply-red within.
9) 2011 Porsche 997.2 GT3 RS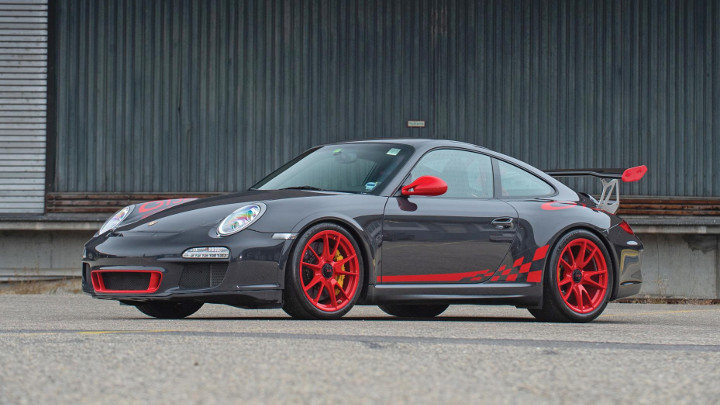 If you prefer your Porsches with the engine at the back and comprising six cylinders, this is one of the very best in the company's 70-year history. There have been many GT3-badged 911s, but arguably none more excellent than the 997.2 GT3 RS. Track-focused and taking no prisoners, it's a proper driver's car. We may have teed this auction up as one for more modest wallets, but the going rates for RS units mean this won't go cheap. Take at least £170,000 (P11.4 million) with you.
10) 1982 Alpina B7S Turbo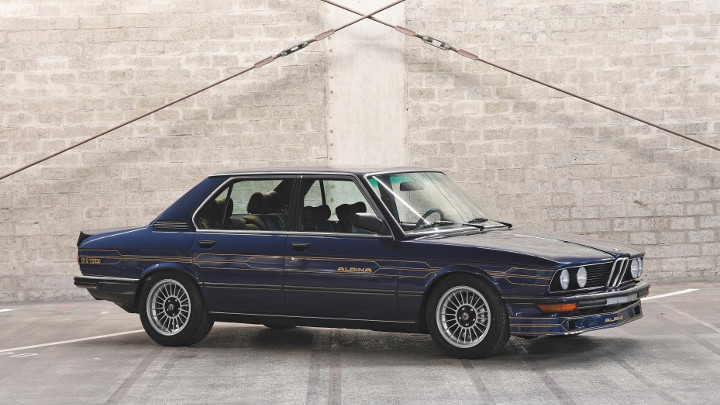 Expected to fetch even more money—over £200,000 (P13.4 million)—is this Alpina B7S Turbo. It may have covered 58,000km, but it looks like the paint is still wet from the factory. A 330hp straight-six engine may peg it below a BMW M140i hatchback these days, but back in the '80s, this was a seriously quick sports sedan. And a seriously handsome one, too.
11) 1985 Renault 5 Turbo 2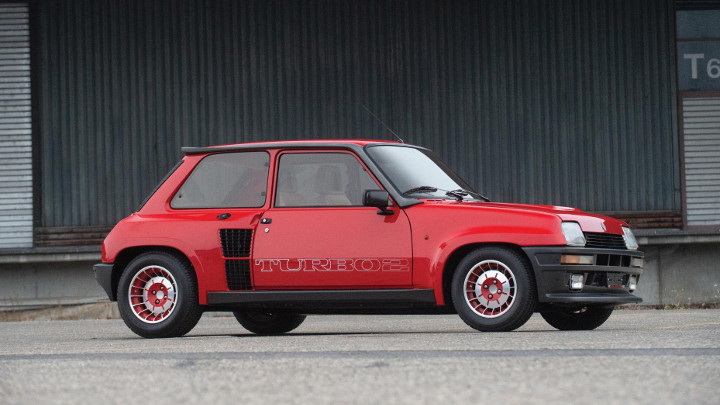 There are two Renault 5 Turbo 2s in the sale: a white one in Florida, and this red one in Essen. It's car that's arguably already jumped from youngtimer to classic status. Its mid-mounted engine and rear-wheel drive ensure it handles with the seniority of a sports car, despite the hatchback shape.
12) 2015 Morgan Aero SuperSports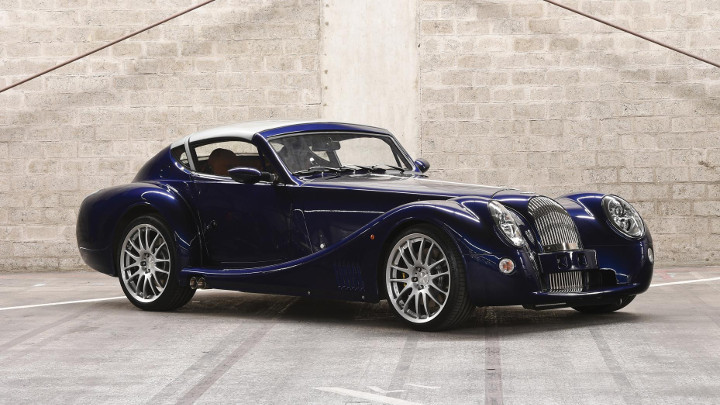 Two even more esoteric choices now, the first being a Morgan Aero SuperSports. It follows a pretty unique recipe, taking a modern BMW M car engine and shoehorning it beneath a voluptuous retro coupe body. It really is a car like no other...
13) 2007 Wiesmann GT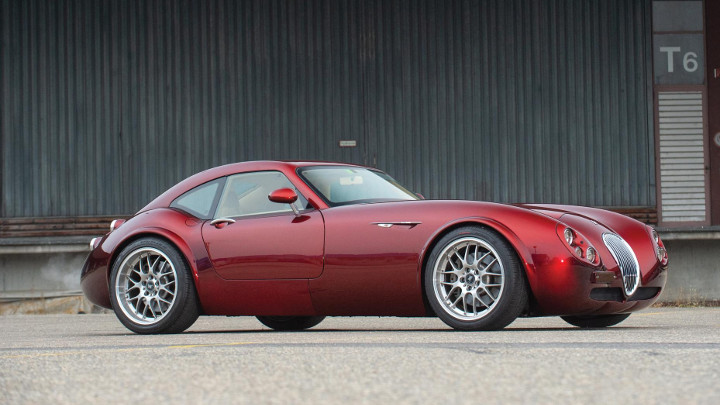 ...except for the Wiesmann GT, which takes a modern BMW M car engine and shoehorns it beneath a voluptuous retro coupe body. Which of the pair would you rather have?
14) 1994 Toyota Supra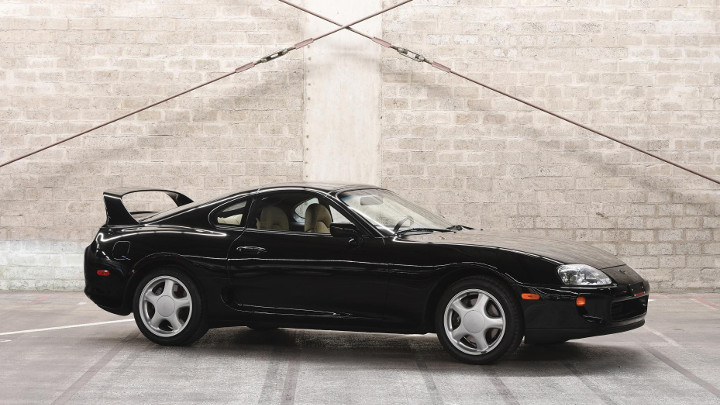 If you're sick of waiting for the all-new Toyota Supra to come along, then why not solve your impatience by purchasing an example of the last one? It's not often you'll find an unmolested Supra A80 for sale, but the one in RM's auction comes with no reserve. If you do get yourself a bargain, try and resist modifying it.
15) 1989 Mercedes 500 SEC AMG 6.0 Wide Body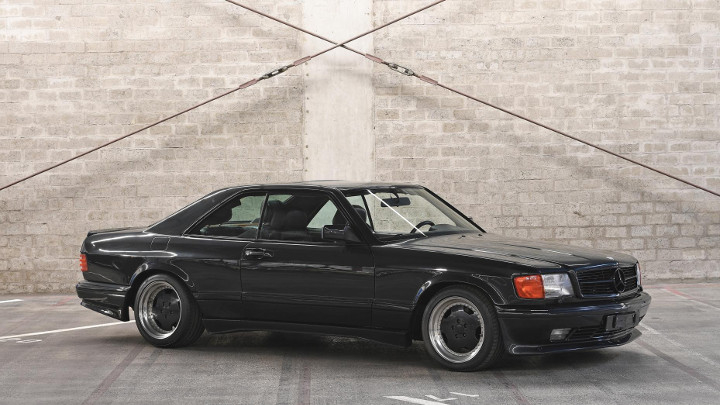 Given there are more Mercs than anything else in the collection, it would be rude not to end on one. There are six SEC coupes across the four sales, but this 500 SEC AMG Wide Body is expected to be the most expensive, its estimate approaching £200,000 (P13.4 million). Which is what you'll pay for a well-optioned Mercedes-AMG GT R. Yep, not everything in this sale is for us mere mortals.
NOTE: This article first appeared on TopGear.com. Minor edits have been made.