A top-spec midsize SUV: Seats up to seven people, packs a torquey turbodiesel engine, ideal for road trips and growing families. Price tag? A bit over P2 million.
And here we have a fancy champagne chest that keeps your drinks cool and glows when you open it. Price tag? £37,000 (P2.48 million), excluding taxes.
Yeah.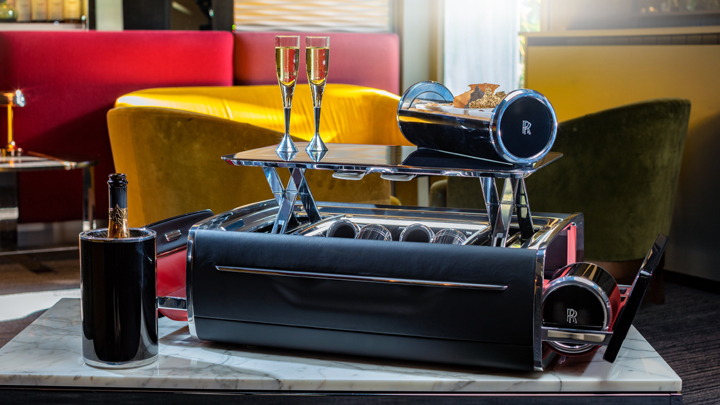 It sounds absurd, but this isn't just any regular old chest. This one is made by Rolls-Royce as part of its "accessory portfolio," which, to our ears, sound like something you'd spend on if you have a little dough left over from splurging on a Phantom, Wraith, or any other Rolls.
Continue reading below ↓
Recommended Videos
What do you get for that cool, cool price? Well, the chest's craftsmanship is top-notch: It's made from carbon fiber, machined aluminum, 'Tudor Oak' wood, and premium leather bits all over—materials commonly found inside Rolls-Royce vehicles. You also get three porcelain bowls and mother-of-pearl spoons with anodized aluminum handles for caviar.
A touch of a button reveals the champagne, four cotton napkins with embroidered 'RR' monograms, and a glowing central bay that resembles the carmaker's V12 engine. Two thermal caviar containers are also available, each holding a 30-gram tin.
"The approach is that of designing a Rolls-Royce motor car; the finest materials are married with pinnacle engineering to provide an experience like no other," says Rolls-Royce head of bespoke design Gavin Hartley.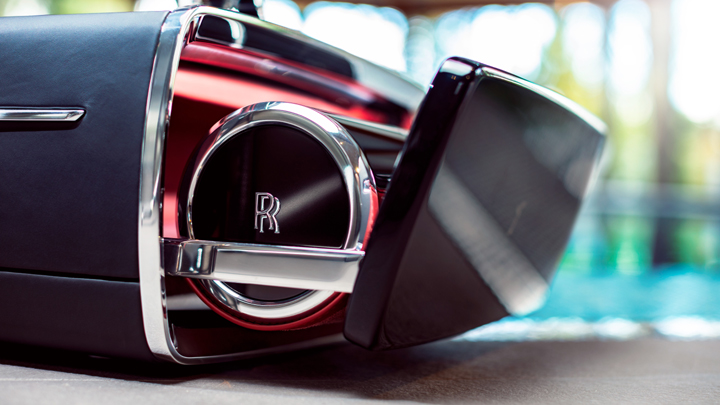 "The Champagne Chest is crafted for those that seek a heightened sense of occasion in an elegant, entertaining manner and offers the irresistible allure of gadgetry."
So, this or a top-spec midsize SUV like the Toyota Fortuner 2.8 V? Or a Mazda MX-5, a Ford Ranger Raptor, or most other cars for that matter.