Any Formula 1 fans here experiencing withdrawal symptoms after the recently concluded Spa-Zandvoort-Monza triple-header? We've got two weeks to count down before the next race in Russia, and if you're just about done with all the Twitter/Facebook/Reddit debates over whose fault that lap 26 incident was at the Italian GP, how about this for an F1 fix: Schumacher will finally be out on Netflix on September 15th.
It doesn't matter when you started following F1, or if you follow it at all—Michael Schumacher's name will always be one of the most closely associated with motor racing's premier series. This documentary is crafted both for old and new fans as well as casual viewers, and more than covering the German's 19-season career in unflinching detail, it gives insights into who he was away from the cockpit. Yes, that's the standard description for most sports biopics, but many athletes regarded as 'the greatest of all time' tend to mask their human side behind an imposing, relentless persona that renders them almost superhuman in the eyes of lesser opponents. Schumacher was no exception.
ADVERTISEMENT - CONTINUE READING BELOW ↓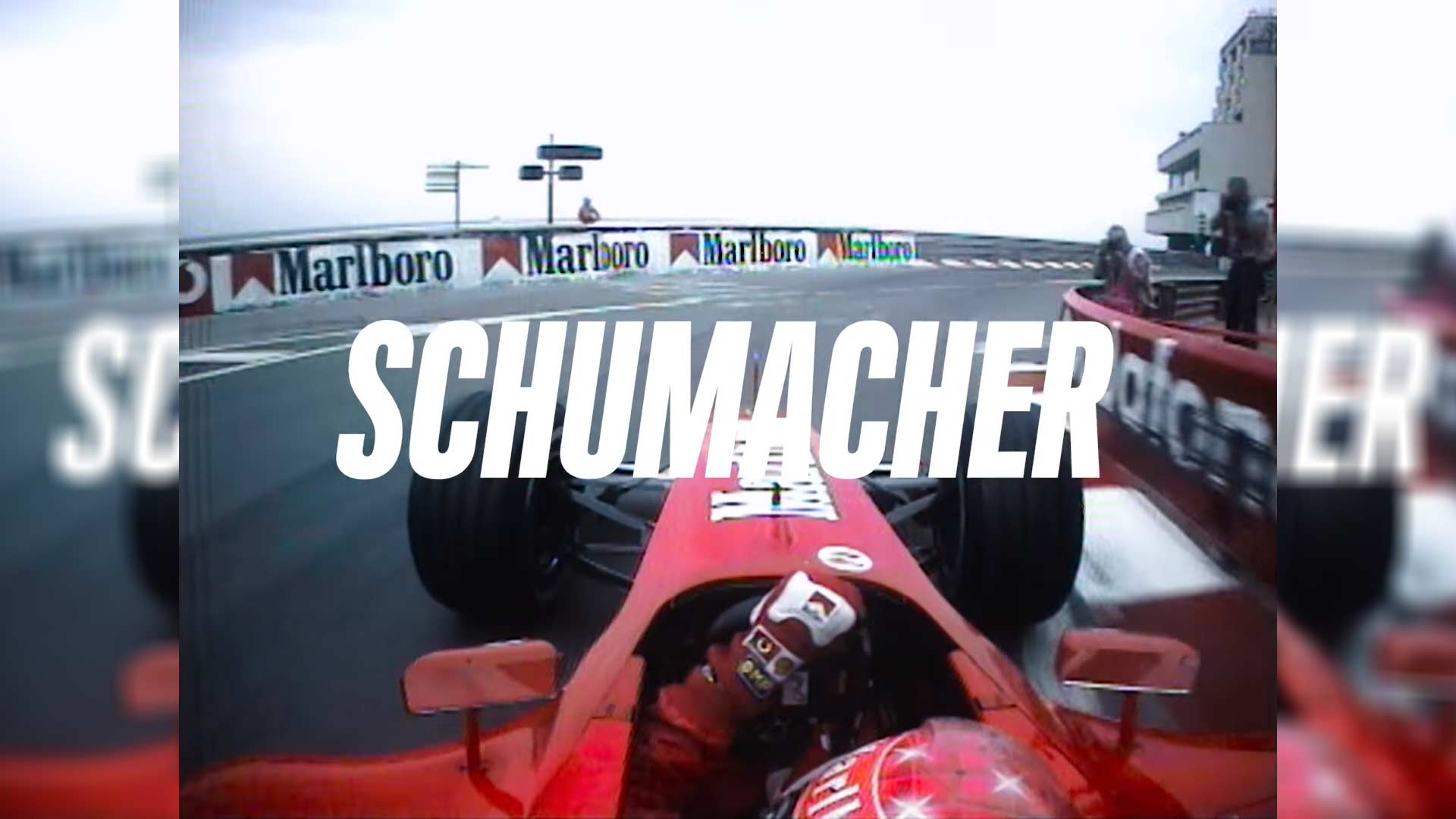 This film was made with the blessing and participation of his family, so that alone should manage the expectations of those looking for a catalog of his top controversial moments. The more crucial ones—Adelaide in 1994, which worked in his favor; Jerez in 1997, which landed him a full-season disqualification—make the cut, and manager Willi Weber references the Macau GP when he recalls how he convinced Eddie Jordan to give his young charge an F1 drive in 1991. Damon Hill, Mika Hakkinen, and David Coulthard weigh in on their tangles with the seven-time champion; Jacques Villeneuve, unfortunately, does not make an appearance.
ADVERTISEMENT - CONTINUE READING BELOW ↓
Recommended Videos
Amid all of this and glimpses of his on-track heroics, notably in wet conditions, we get footage of his life before and away from F1. Most of the clips are of the time spent with his family, but hilariously, we're shown that not even the ruthless racer could resist a (likely alcohol-fueled) rendition of 'My Way.' "He couldn't sing well," wife Corinna says. "It was one of the things he didn't do so well."
This documentary will inevitably be compared with Senna, and we'll say the latter still has the edge. More than the favorable depiction of Schumacher here, the film's main limiting factor is its focus on capturing that first drivers' title with Ferrari—a triumph that didn't come until his fifth season with the team, so you could argue it deserved the bulk of the running time. That done, however, his characterization suddenly becomes someone with nothing else left to prove, and his subsequent accomplishments—four more world championships, remember—become a blur of seemingly generic wins from a mellowed-down competitor.
ADVERTISEMENT - CONTINUE READING BELOW ↓
Well, that's oversimplified, and not the Schumacher way of doing things at all. The reality is that he never took his foot off the gas in those other title-winning seasons, or in the two that followed. Or in the years after his first retirement, at that. We're talking about a man who almost deputized for Felipe Massa in 2009, and who was lured back to F1 by the challenge of accomplishing with Mercedes what he had done with Ferrari.
ADVERTISEMENT - CONTINUE READING BELOW ↓
The other limitation is that his story here is mostly told for him, not by him. In Senna, you get the sense that it's really Ayrton Senna conversing with you about what's going on in his head under that signature yellow helmet. Schumacher would have benefited more from Schumacher's own observations; his recollection of Senna's tragic accident, in particular, shows that he also feels fear, confusion, and vulnerability. It's one of the most humanizing moments of the entire film.
As for Schumacher's own tragic accident, his wife's demeanor and words reveal that his condition remains challenging: "Of course, I miss Michael every day. But it's not just me who misses him. The children, the family, his father, everyone around him.
"I mean, everybody misses Michael, but Michael is here. Different, but he's here, and that gives us strength, I find.
"We're together. We live together at home. We do therapy. We do everything we can to make Michael better and to make sure he's comfortable, and to simply make him feel our family, our bond. And no matter what, I will do everything I can. We all will."
ADVERTISEMENT - CONTINUE READING BELOW ↓