Some car owners find car care to be therapeutic, much like how cleaning your work desk or bedroom can somehow re-energize your spirit. But there are also those who find keeping their ride clean a chore—people who wish that the strange smells and discarded receipts in their cabin would simply disappear with a Thanos-like snap of a finger. 
Sonax, a car-care brand based in Germany, aims to make life easier for those who want their car clean in as little time as possible. The brand recently introduced us to its line of products with an interactive car-cleaning experience in Tagaytay. 
"It is meant to show how the right products can give you the brilliant shine results, even without having your car taken to a professional detailer," Sonax Asia regional manager Jeremy Ong said about the activity.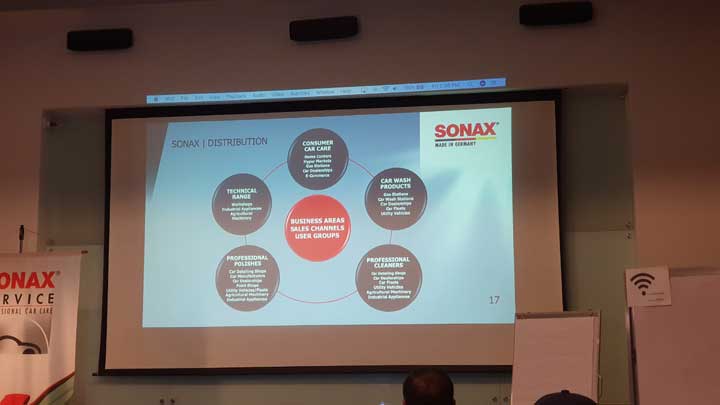 For those who aren't familiar with the brand, Sonax began life back in 1950 and pioneered the development and manufacturing of car-care products as we know them. Today, the company has over 300 employees in Germany and its products are researched, developed, and produced entirely on home soil. Its lineup ranges from cleaning solutions to various cleaning cloths and applicators.
ADVERTISEMENT - CONTINUE READING BELOW ↓
While Sonax also offers professional-grade cleaners for car washes and the truly OC car owner, it was their line of easy-to-apply consumer products that caught our interest. Sonax's area sales manager for Asia-Pacific Werner Hoffman explained to us that meticulous car care has largely fallen out of favor with consumers who live fast-paced, smartphone-driven lives. As a result, he and his team have had to create products to cater to customers with little to no time to spend on proper car care.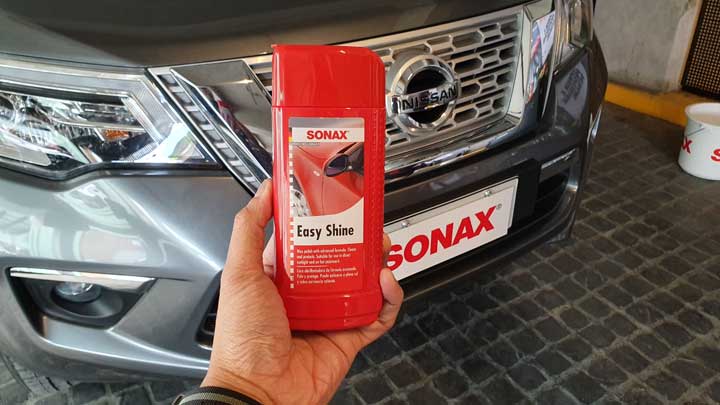 Our wash and wax activity included the use of Easy Shine, which the brand describes as a "polish for quick and easy manual application." Unlike other waxes that require a cool surface, the Easy Shine can be applied even under direct sunlight. To use it, you simply apply the old Mr. Miyage adage of 'wax on, wax off.' No buffing required, just enough elbow grease to apply and wipe the solution. 
ADVERTISEMENT - CONTINUE READING BELOW ↓
Recommended Videos
The drawback of the consumer products, of course, is the difference in quality compared to a professional detail. Ong let us feel the difference first-hand by having us rub a thin film of plastic with our fingertips over a freshly waxed hood. Right away, we could feel the minute imperfections still present after a quick wash and wax. For a really spiffy clean, Ong pointed out, there is still no replacement for a thorough detail.
Still, to the casual observer, there is almost no difference between a quick clean at home and a professional job done in a shop. You can see the hood of the Toyota Fortuner we quickly cleaned and waxed below.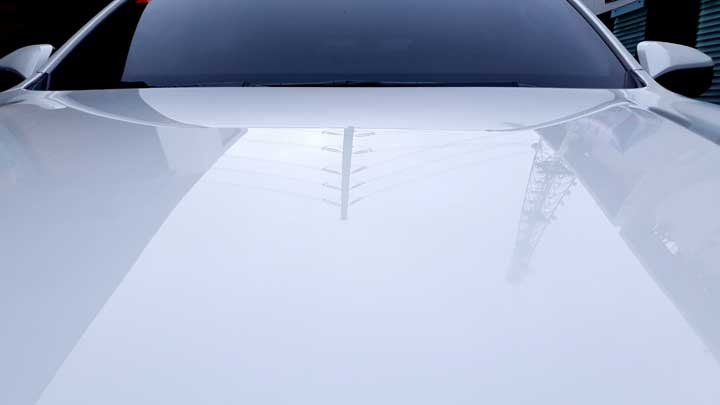 So if you're not the type to spend a lazy Saturday afternoon meticulously wiping down every speck of dirt on your car, take comfort in these two things: You're not alone, and the aftermarket car care industry knows your needs. 
ADVERTISEMENT - CONTINUE READING BELOW ↓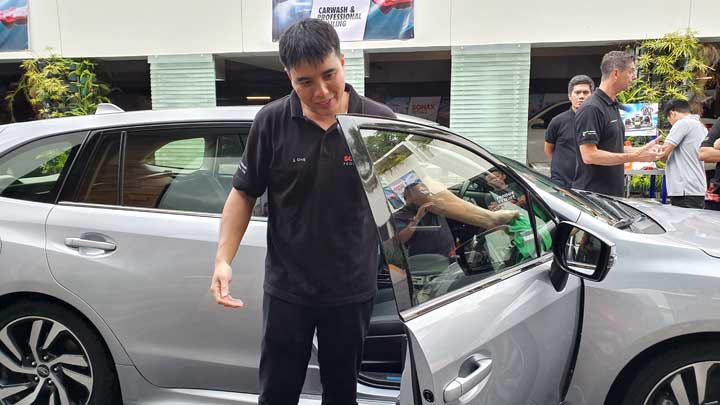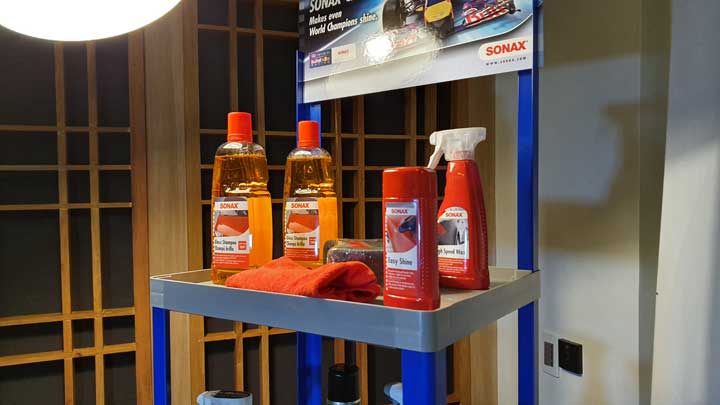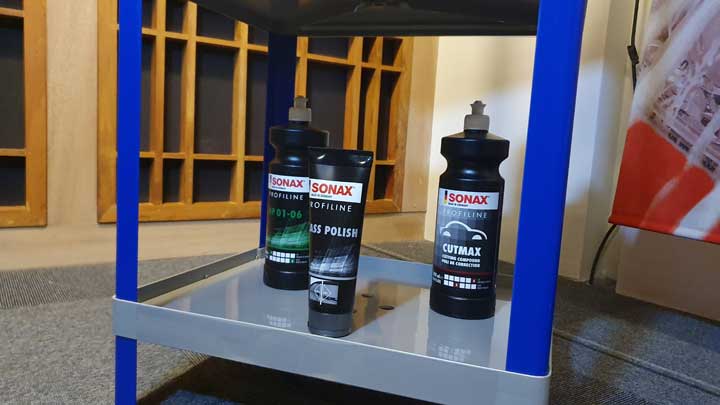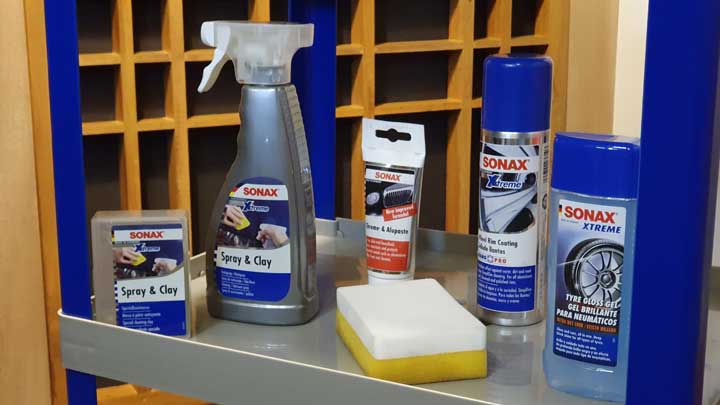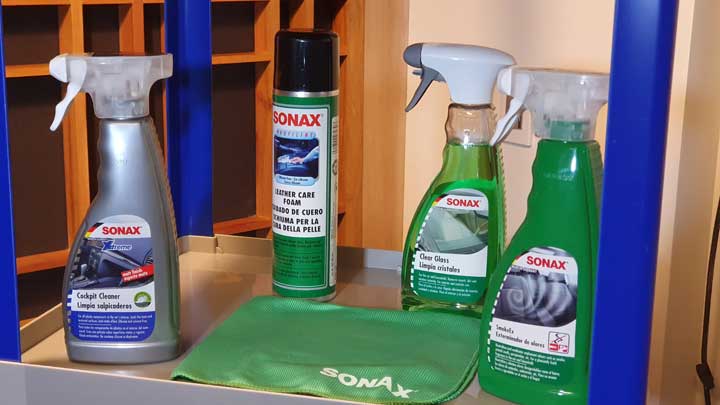 ADVERTISEMENT - CONTINUE READING BELOW ↓