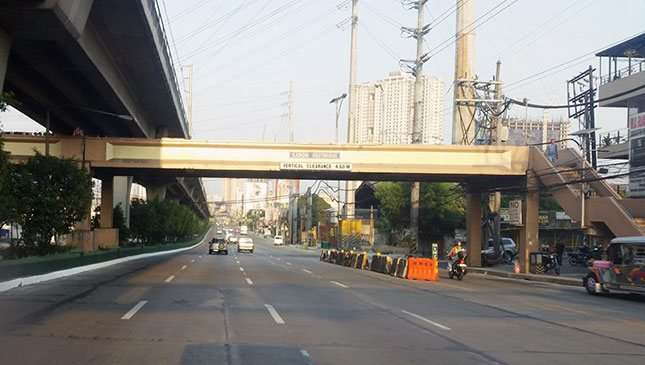 For a lot of people, Holy Week signals the start of an epic road trip. Maybe you want to visit your family or relatives out of town, or you want to gather up the squad for the #wanderlust #blessed trip that will make all of your officemates jealous when you get back.
Before you start packing your swimsuit, though, hear us out first. Sure, road trips are fun and travel is great, but there are actually some valid reasons why you should consider staying in Manila until the end of Lent. Read on:
1) Do you really want to join the highway rush?
Continue reading below ↓
Recommended Videos
Why not go on a road trip, right? There's fresh air, new sights, and open highways as far as the eye can see. But hold that thought on the last one, because it's not as glamorous as you think.
The Holy Week exodus is notorious for turning our highways into giant parking lots. Naturally, everyone else has the same idea to go on a road trip as you do. Lines at toll booths can stretch for kilometers, and things don't get much better once you cross over. A three-hour drive can take you twice as long during this time of the year. Fact is, not every part of your road trip will be Instagram-worthy.
2) Why not enjoy the empty Metro Manila streets instead?
While the road trip crowd is out jockeying for space on the highways, the streets of Metro Manila become a ghost town. No, seriously. For once, you can actually enjoy driving around the metro in comfort and without the usual stresses and delays. Sure, there are less businesses open during this time, but if you enjoy casual jaunts behind the wheel, this is the best time to do it within the city.
3) 'Visita Iglesia' in Manila is a sightseeing tour in itself
Still want to travel by land? Why not do something that fits the season by going on a Visita Iglesia tour? This age-old tradition will see you visiting a set of churches to say your prayers. There's usually a crowd at the chapels themselves, but getting to and from each location is pretty straightforward. You can make the climb to the Antipolo Cathedral, or head south toward the Catholic epicenter of Manila Cathedral and San Agustin Church. The history and architecture behind some of these structures are worth the drive.
4) Do a drive around to help the less fortunate
With the city roads empty, another thing you can do is spread some good will to those less fortunate. You can travel to impoverished areas and distribute food, clothes, toys, and so on to the people who need it most. Some people already do this during the Christmas season, but it's actually easier to do it now since you don't have to deal with traffic. Holy Week is about sacrifice and redemption, after all.
5) You can save money for your car
Road trips cost money, dude. First up, there's gas, plus the toll fees that you'll wait forever to pay. Then there's the cost of food, accommodation, drinks, and whatever else you plan on doing during your trip. Instead of blowing all that dough at once, why not save it instead? You can put it towards your car payments, or finally get that part for your project car you've been saving up for. This hobby of ours is a marathon, and every saved centavo helps.