There are ballsy moves, and then there's stealing a very rare Ferrari worth nearly £2 million (around P134.8 million) while on a test drive. Well, the latter is exactly what's happened in Düsseldorf, Germany.
The suspect—who remains at large—popped along to a dealer to have a go in a 1985 Ferrari 288 GTO, having expressed their interest in the car over the last few weeks. Rocking up in a taxi, they looked around the car and went out for a test drive. Then, when it was time to swap drivers, the seller stepped out of the car and the tire-kicker made off. Bold.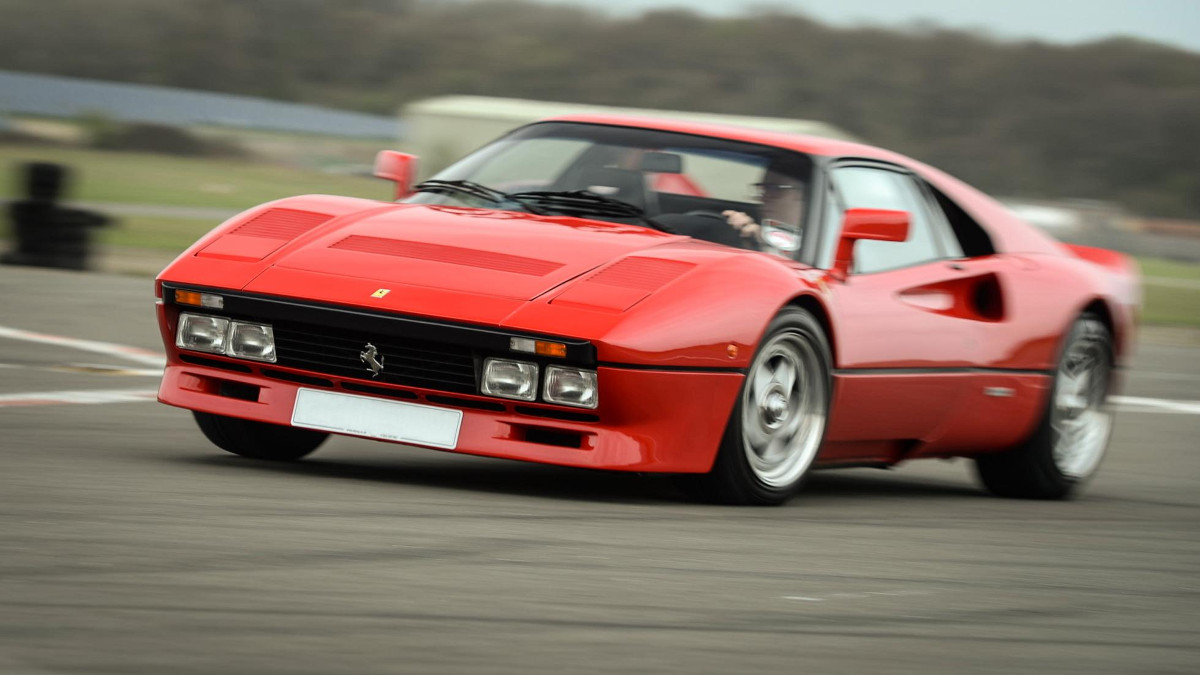 Continue reading below ↓
Recommended Videos
Thing is, he was in a 288 GTO. Eddie Irvine's old 288 GTO, to be precise. Which you don't see too often on the road and is quite easy to spot. It actually attracted so much attention that it was quickly found (in a garage in the town of Grevenbroich, not far from Düsseldorf) on Tuesday evening after police appealed for witnesses.
The 288 GTO was conceived to go racing in the subsequently aborted Group B category of rallying. The 288 had the Formula 1 team's fingerprints all over it, and used a high-tensile steel spaceframe with Kevlar, fiberglass, and aluminum elsewhere. Its 395hp 2,855cc V8 was mounted longitudinally, which allowed the ancillaries, the gearbox, and the twin IHI turbochargers to be more efficiently packaged, though Pininfarina design boss Leonardo Fioravanti still had to stretch the wheelbase by 11cm and widen the track.
In 1984, there was no ABS, traction control, or four-wheel drive. This purity has a grail-like quality to it now, but back when the Porsche 959 arrived in 1986, it pulverized the 288 with its techno onslaught.
Values have rocketed over the years, though, so, there's no way to get a cheap 288 GTO. Unless you steal one. that is. Which we really don't advise.
NOTE: This article first appeared on TopGear.com. Minor edits have been made.