Not many all-wheel drive (AWD) crossover SUVs are created equal. Most of them were developed with AWD in order to improve traction on roads. Note that the operative word here is 'road' and not 'off-road.' The latter has varying driving surfaces like dirt, gravel, mud, and snow. An ordinary car will have varying success in various on-road conditions.
What differentiates an AWD crossover from a really good AWD crossover is how aggressive the electronic traction control system works to immediately respond to slippery driving surfaces. Before I go any further, I would like to indicate that I did not mention driving over rocks, which is more of the realm of true 4WD vehicles with ladder-frame chassis, higher ground clearances, and a low-range gear.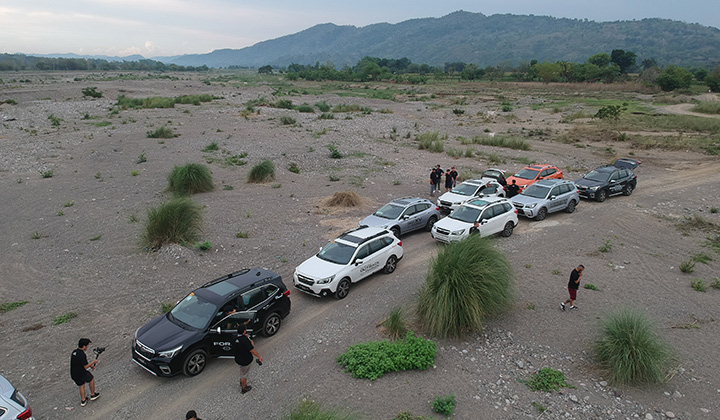 ADVERTISEMENT - CONTINUE READING BELOW ↓
For years, Subaru has been on the cutting edge of AWD. Let's not forget its X-Mode, too. This coordinates the torque vectoring of its Symmetrical All-Wheel-Drive, meaning there's an equal distribution of torque to the wheel or wheels that have traction. And then there's its hill-descent control, which gives the driver maximum control of the vehicle in the most slippery of driving conditions.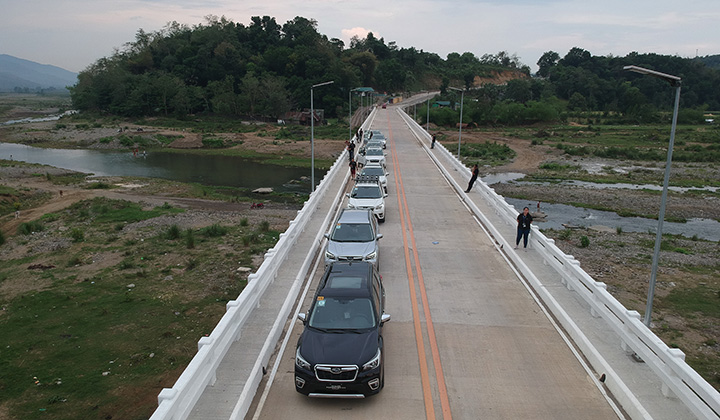 ADVERTISEMENT - CONTINUE READING BELOW ↓
Recommended Videos

To demonstrate this, the local motoring press was invited by local Subaru distributor Motor Image Pilipinas (MIP) on a two- day combined on-road and off-road drive north of Manila to La Union to showcase Subaru's Symmetrical All-Wheel-Drive combined with its X-Mode function to demonstrate its superior road holding and innate ability to provide drive to the wheel that needs it most.
The drive began at its Pasig city dealership where participants were briefed about the day's drive and the route to La Union. Needless to say, the Forester's road-holding prowess inspires confidence to drive it like a sedan while knowing full well that it is an SUV. The only giveaway that you are driving an SUV is its slightly noticeable lean due to its higher center of gravity. 

Road driving within the legal speed limit does not give justice to the Forester's traction capabilities, so MIP personnel had a surprise waiting for the participants before the finish line. The convoy was diverted to several river beds to demonstrate the SUV's ability to maintain traction and forward progress on wet river stones which can be quite slippery. Water levels were lower than what other brands advertise, but the point was to show that the Forester has the chops to keep it moving forward on moderately sized wet rocks and stones, which is more than what most of the buyers would subject a Forester through.
ADVERTISEMENT - CONTINUE READING BELOW ↓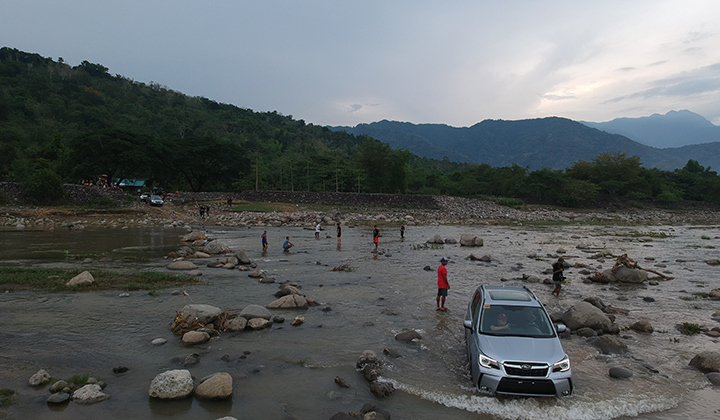 The day ended with only a small incident, where the lead scout car high-centered on a rock underwater and required some assistance, but that's expected with a convoy that big and composed of newbie off-road drivers. 

After the long day's drive, we proceeded to the Aureo Resort Hotel for some rest, and over a seaside dinner we were serenaded by entertainers and even some members of the MIP team.
The following day was a long, direct drive back to Manila and was quite uneventful. The main takeaway from this event is that the Subaru Forester—with its Symmetrical AWD and X-Mode—will stay a key player in the AWD crossover SUV segment for years to come.
ADVERTISEMENT - CONTINUE READING BELOW ↓