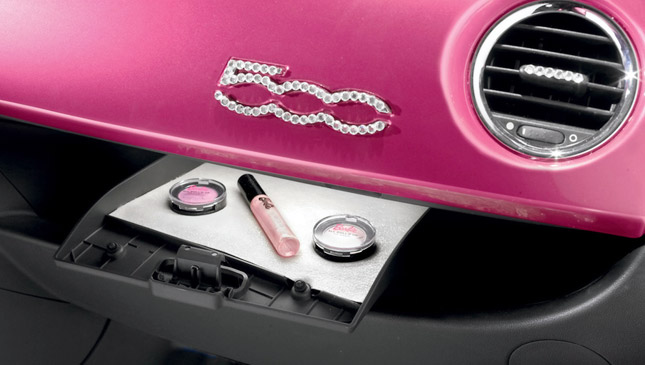 Because it's International Women's Day on March 8, we thought of doing a survey in honor of the female of the species. Yesterday, we asked women this question on our Facebook page:
What one item do you absolutely have to have in your car with you?
As we write this, there are already more than 1,100 replies, and we'd like to share the top answers with you. Some answered driver's license, but we're excluding that from the list. We believe it's already a given that one should have a license in order to drive, male or female. We're also excluding the following answers: wallet, ATM card and bag. These essentials are not exactly specific to motoring or gender. These things are necessary whether you drive a car or not--or whether you're a woman or a man.
The top answer, technically, is mobile phone, but we're taking it off the list as well since everyone's favorite gadget is pretty much indispensable these days wherever you go and not just when you're driving. But before we proceed to the list, we'd like to share a couple of reasons given by two ladies as to why they answered "mobile phone."
"So I can always get updates from my fave mag Top Gear Philippines wherever I go," said Karina Fernandez de Angel. "To read comments on TGP's Facebook page, especially those by people who kick ass when debating," added Kyle Avellano. Nice to know we're able to connect well with women even if we talk about cars all the time.
Continue reading below ↓
Recommended Videos
Anyway, what we've included on the list are items that uniquely make female drivers, um, female drivers. And so, here are the top 10 items women absolutely need inside the car:
1. Car charger/power bank for mobile devices. In these very modern times, one's productivity is only as good as her smartphone's battery charge. Nothing is more dreadful now than the sight of your phone's "battery empty" warning icon. As for women, having battery juice on the road also means being able to call someone in case of a motoring emergency. "When there's trouble with the car, I want to be able to call my buddy mechanic," shared Glosille Barro Subong.
2. Personal hygiene stuff. Well, women are known for being extra-conscious about cleanliness, particularly when it comes to their own body. Among the answers given are tissue, wet wipes, alcohol and, of course, sanitary napkin. "Hand sanitizer is always inside my glove compartment for all those trips to the fast-food drive-thru," revealed Stephie Hazel Yap. We're not sure if prophylactics fall under this category, but at least one lady considers them important. "Condom, in case of emergency," declared Yolanda Young.
3. Kikay kit. Hello? Women hitting the road without cosmetics and perfume is like men going to car shows without a digital camera (for all those scantily clad booth babes). "Lipstick, in case someone tries to wipe it off," volunteered Shielo Jade Baltazar.
4. Slippers or comfortable driving shoes. There's something about women and slip-ons when driving. We even know of some girls who prefer driving barefoot. We suppose they don't like anything coming in between the pedals and the soles of their feet. "Slippers, because I can't drive in my stilettos," pointed out Karen Tanchanco-Caballero.
5. Security weapons. Those mentioned are Taser, pepper spray, balisong and even gun. Someone also said baseball bat. "For my ex's car," clarified Chaxz Borromeo.
6. Digital or physical maps. There's a long-held perception that women are poor with directions. Those who answered GPS devices or actual maps probably agree. "I need my Google Maps or Waze," admitted Jezel Regullano.
7. Pillow. Many of those who participated in the survey mentioned this regular bedroom item. It's likely because they intend to doze off while they let the hubby drive. "Pillow," said Joyjoy Sadako. "But I don't drive. If I'm driving, then it's still pillow!"
8. Chewing gum or mint candies. No, not chocolates. Just something to put in the mouth. One explanation could be this: "Any menthol candy so I don't become sleepy while driving," Kat Kaat commented.
9. Sunglasses. Shades are apparently a popular driving item among women. "Eyeglasses for night driving and shades for the sun's daytime glare," replied Janet Gultiano Rausa. We suspect, however, that the reasons are as much aesthetic as they are optical.
10. Driving music. Our theory is this: Men are concerned more with the audio system, while women are more particular about the music per se. Which means most girls don't really mind the stock stereo, as long as it's Adam Levine serenading them at 100kph. "CD or iPod, to help me get through traffic," said Dianne Peralta.
Take note, guys. This list also serves as your foolproof guide to buying the wife or the girlfriend a gift that she will actually use.