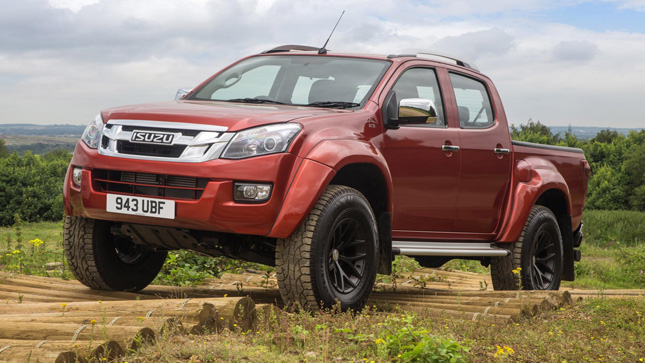 Oh no! Is the zombie apocalypse coming?
It might as well be because this is the truck you need if it does. Unless said zombie apocalypse happens in an area with narrow roads. Because then you're screwed.
What is it?
The Isuzu D-Max Arctic Trucks AT35. An Isuzu pickup truck that's gone to the gym thanks to Icelandic off-road specialists, Arctic Trucks. Offered in two flavors—an extended cab from £30,999, (P1.83 million) or a four-door double cab for £33,499 (P1.98 million)—it's around £7,000 (P413,000) more expensive than the standard truck but in return, you get one of the most off-road-centric, utilitarian consumer vehicles on sale in the UK this side of a Unimog.
Wait a minute, that name rings a bell?
Arctic Trucks? Well, it should. They're the team that helped Top Gear scale a volcano and drive to the North Pole in a hard-as-nails Toyota Hilux many moons ago.
Well, you can't deny it has some presence.
ADVERTISEMENT - CONTINUE READING BELOW ↓
With those frowny lights, Liberty Walk-spec arches and balloon wheels, it sure does. In fact, in an urban environment, we think it has more visual clout than even the most abrasively tuned Land Rover Defender. Just without the middle-finger-to-the-world-ness—mainly because it's got a sort of working class charm and honesty to it.
So what exactly have Arctic Trucks done?
They've upped the ride height by 55mm, which, in conjunction with the fitment of huge 35-inch Nokian Rotiiva AT all-terrain tires, makes the AT35 stand 125mm taller than the standard truck. This, in turn, gifts the ability to straddle bigger boulders, attack steeper slopes, and teeter-totter over thicker logs. They've also re-engineered the suspension with Fox Performance dampers for when you want to feel like a Baja racer.
Any changes under the hood?
Nope. The 2.5-liter, 161hp, 400Nm twin-turbo diesel engine from the standard UK-spec truck remains, and can be paired with either a six-speed manual or a five-speed auto. But to distract people from the lack of extra grunt, you can instead divert their attention with the superbly-named 'Truxedo' package. That includes a lockable load bed, big Arctic Trucks rollover bar and off-road extras like a blinding 27-LED square work light, skid plates, and an onboard tire-inflator.
ADVERTISEMENT - CONTINUE READING BELOW ↓
Recommended Videos
What's it like on the inside?
Designed for people who slop mud everywhere and spend most of their lives in thick gloves. The plastics are poor and leather seemingly skinned from cows made out of vinyl flooring. Makes cleaning it a breeze, though. Though if you're thinking of trading in a family SUV for it, don't. It's simply not as homely and kid-friendly as a Land Rover Discovery or Honda CR-V. Even so, the double cab does provide enough space in the back for two adults to sit in relative comfort.
What's it like to drive?
On the road, big and cumbersome. Compared to the new Hilux, the unrefined diesel engine clatters into the cabin like an old taxi, but provides enough shove that you don't feel slow on the road like you do in a Defender. We tried the auto 'box that, in the slushy world of pickups, is up with there with rest of them. There's the option to knock it into manual and apply a shift lock, so the cogs don't get anxious and start changing gear when you're caught in the rough stuff and need to crawl through in one gear.
ADVERTISEMENT - CONTINUE READING BELOW ↓
But even with the upgraded Fox suspension, the basic steel with cross-member brace chassis struggles to be gracious. You judder and jiggle around with a constantly choppy ride, while the steering is vague and heavy. Heaving its center of gravity up 125mm has added a drunken, sloppy sway of body roll through corners, while the chunky tires roar above 64kph. If we weren't concerned about fuel economy, we'd probably lob a couple of bags of cement in the back just to even the ride out a little, and justify driving it in the city.
Talking of town, isn't it a bit big for the urban sprawl?
It's huge. Behind the wheel, you become increasingly aware that you have four massive fenders sticking out at each corner, and it's also tricky to park because of its giant footprint, lack of steering lock, and length. Oh, and width restrictions become your worst enemy. Even so, it's a load of fun. The high driving position somehow tricks your mind into elevating your driving status to 'Emperor'. And having what feels like an invincibility card stuffed in your top pocket, you actively beckon Mother Nature to have a meltdown and spit fire, water or wind your way as you know you can deal with it.
ADVERTISEMENT - CONTINUE READING BELOW ↓
So it'd be all right if I took it off-road then?
For sure, but it does go about the whole off-road thing in an old school way. There are no electronic fripperies (hill descent and so on) or winches to help you out. Just switchable four-wheel-drive, a low-range gearbox, fat and floaty tires, and your own two feet. You can switch between two-wheel drive and high-ratio four-wheel drive at speeds up to 97kph, with low-ratio four-wheel-drive only being engaged while stationary with the transmission in neutral. Yet there are no diff locks, which could be an oversight.
Should I buy one?
If you dream of driving up a volcano someday, yes. If you want an obnoxious-looking but awesome off-roader that's extremely capable… the answer is still yes. Now that the poor old Defender has gone to the great big graveyard in the sky, there's a deficiency of super-rugged, bog-proof off-roaders on the market. It may lack the charisma and interior solidity of a Defender, but the AT35 has the magic of people who really know what they're doing sprinkled all over it. Meaning if you're serious about getting axle deep in icky things, it's worth hunting out.
ADVERTISEMENT - CONTINUE READING BELOW ↓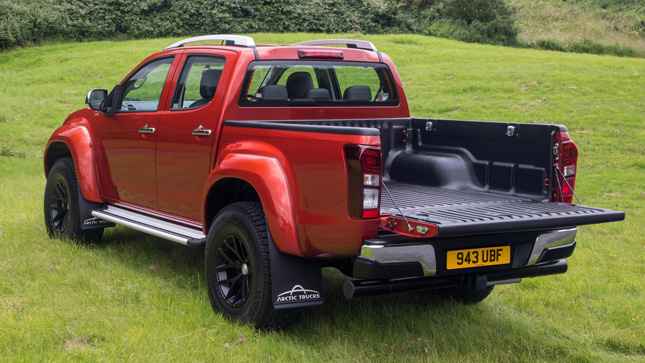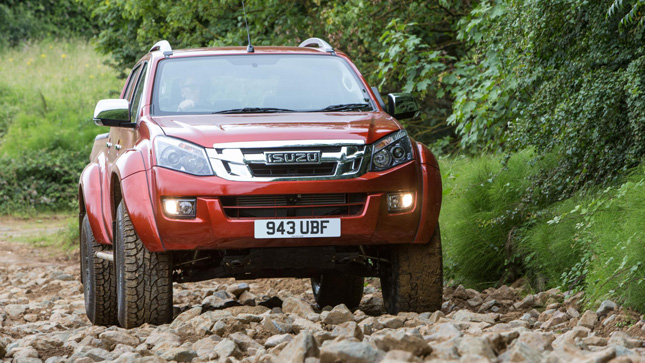 ADVERTISEMENT - CONTINUE READING BELOW ↓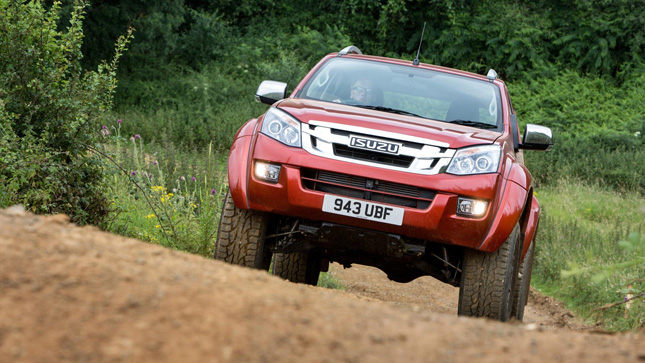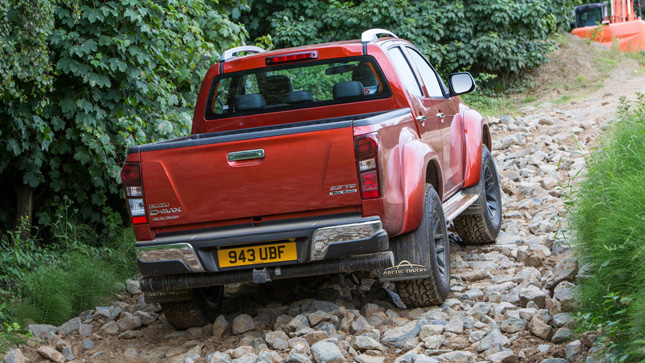 ADVERTISEMENT - CONTINUE READING BELOW ↓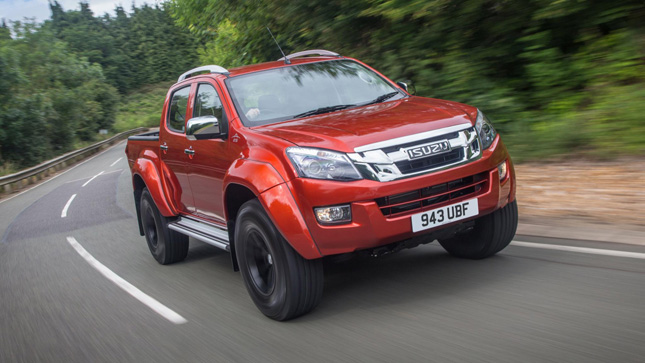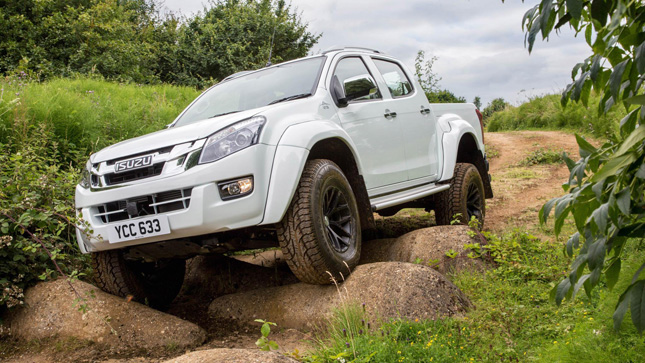 ADVERTISEMENT - CONTINUE READING BELOW ↓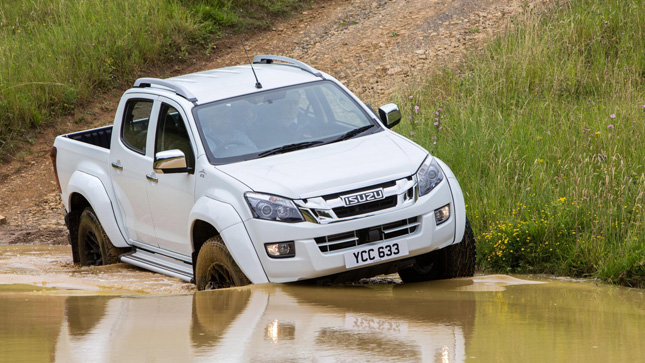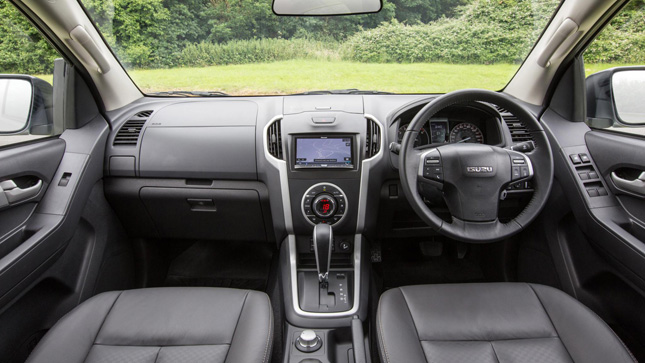 ADVERTISEMENT - CONTINUE READING BELOW ↓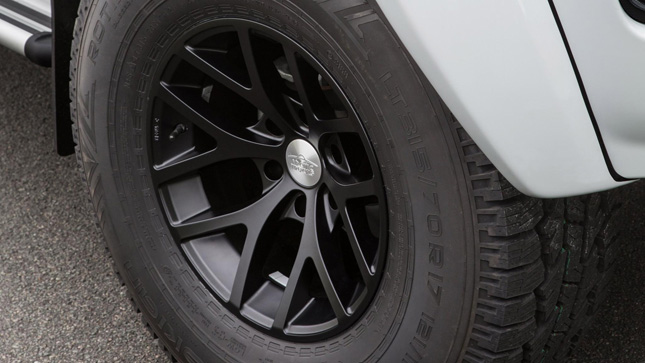 NOTE: This first appeared on TopGear.com. Minor edits have been made.