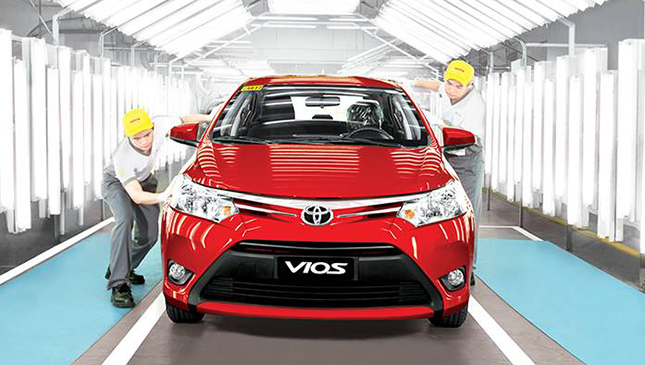 Have you ever pondered a career in the automotive industry? Having covered this sector for some time now, we can definitely say it isn't dull. In celebration of Labor Day, we list down the most popular jobs in this corner of the economy, in collaboration with our industry friends. We've included salary ranges, and this inevitably varies per company. So take it with a grain of salt if the figure seems promisingly high (or disappointingly low).
Here's what we've been able to gather, in no particular order:
1. Marketing associate. The person we in the media deal with the most. On the surface, it may look like it's just drinking with old editors and hosting fancy events, but a lot of planning goes into each marketing activity. Salary estimate: P30,000.
2. Product planner. This is the guy who debates and thinks of what features and specs will be in the cars that go on sale. We like talking to product planners because they're usually gearheads, and they know the vehicle models quite well. Salary estimate: P40,000.
3. Client relations specialist. Selling a car to a customer is just the first step in--a manufacturer hopes--a long client relationship. Making sure buyers are loyal is the responsibility of this fellow. He or she also deals with complaints. Salary estimate: P30,000.
Continue reading below ↓
Recommended Videos
4. Trainer. Automobiles are complex machines and can be difficult to explain to potential buyers. The trainer orients the salespeople on how to pitch the car models properly, and to answer any possible questions customers might have. It's not unusual for trainers to be sent to the main headquarters abroad to better learn about the product. Salary estimate: P35,000.
5. Sales consultant. This is that employee whom we first encounter when we enter the showroom. Pleasant but not pushy, a salesperson is often the frontline for a car brand. And since there's a commission per closed deal, the income is very elastic. Salary estimate: P20,000 plus commissions.
6. Service advisor. This is the guy or girl who helps you maintain your vehicle. Good service advisors are known to retain loyal clients, who will keep buying from the brand as long as they know their car is in capable hands. Salary estimate: P25,000.
7. Human resources officer. A good human resources department will fill a company with decent, hardworking employees. There are some people who are born to read people and find out where they are best suited, whether it's the factory, marketing, management or administration. Salary estimate: P25,000.
8. Technician. You've seen this person, usually clad in overalls, poring over your car's internals. A competent technician can be very desirable to overseas employers. Automobiles may be advanced, but most of their components still need a dependable human being looking after them. Salary estimate: P20,000.
9. Dealer development specialist. Part of a car brand's life cycle is expansion. If a business is doing well, then new dealerships must be plotted and prepared for. This employee grows and maintains the quality of a carmaker's dealers. Salary estimate: P30,000.
10. Automotive journalist. This is the individual who writes about the happenings in the car industry, making things look easy and desirable. The stress of deadlines, however, is anything but fun. Salary estimate: LOL.
Photo from Toyota Motor Philippines' Facebook page