By now, you must be quite familiar with the MMDA's May Huli Ba website, the agency's new online facility that lets motorists conveniently check if their plate number has any unsettled traffic violations as recorded via the no-contact apprehension policy. You must have also already seen the funny replies as well as the hugot ones, and so the novelty must have worn off by now.
To be honest, even we eventually got bored after browsing through the replies, especially since they basically had the same tone of humor. But then we were informed that the database of replies would regularly be updated to include relevant and timely messages.
Take today's occasion, for instance. This being Mother's Day, the MMDA's social-media team made sure to insert dozens of mom-worthy lines. And we're sharing our 10 favorite ones from this batch. Be warned, though: These are pretty heartbreaking replies, particularly if you failed to do anything special for your mother today.
Then again, you could be the type who treats every day like it's Mother's Day. Either way, proceed with caution. These messages will send you on a guilt trip, believe us.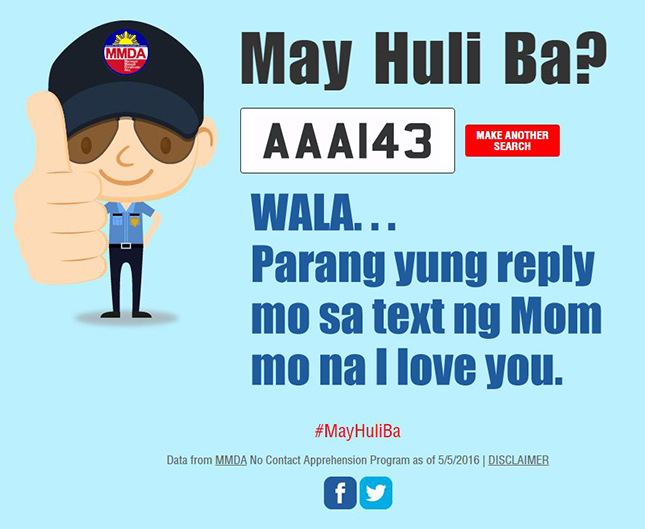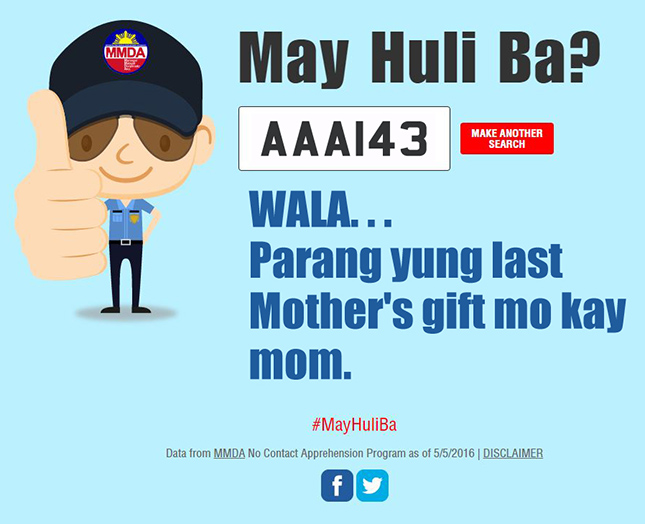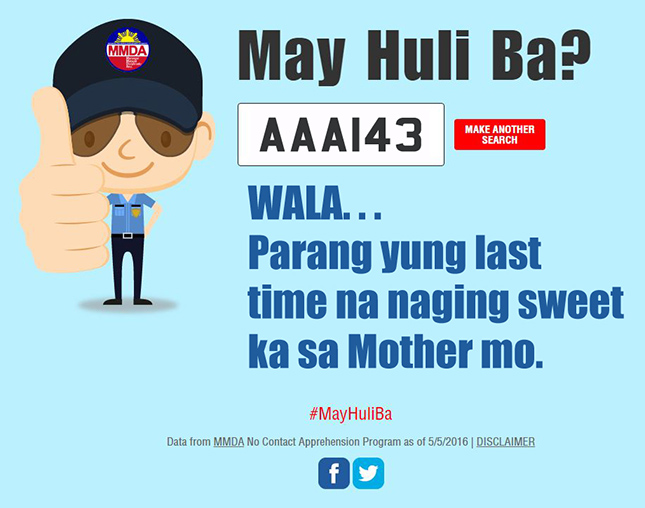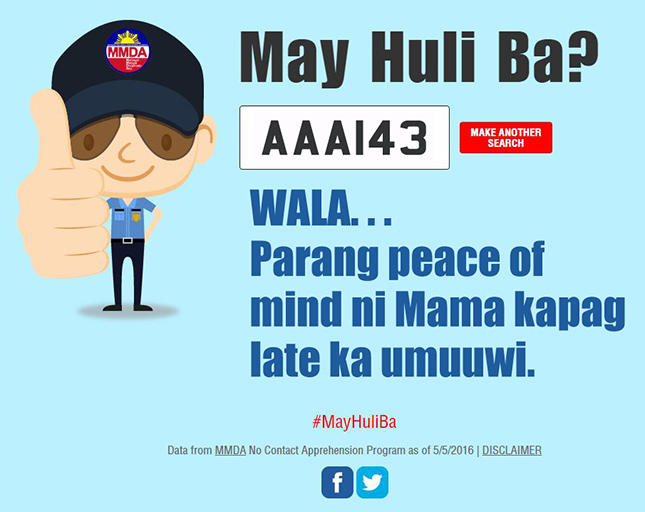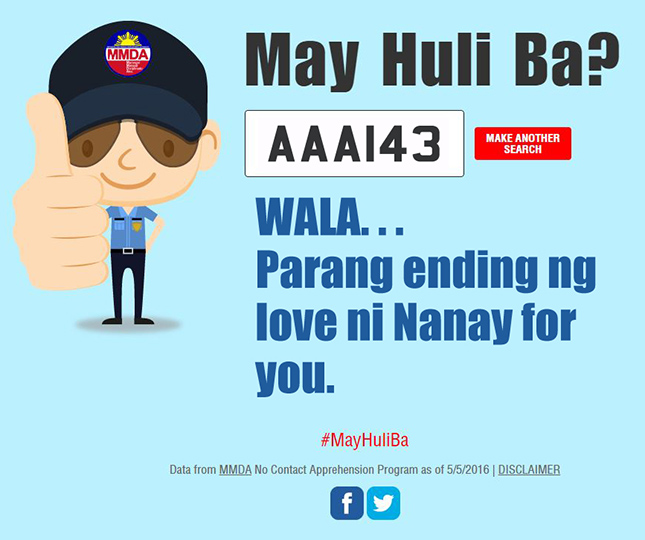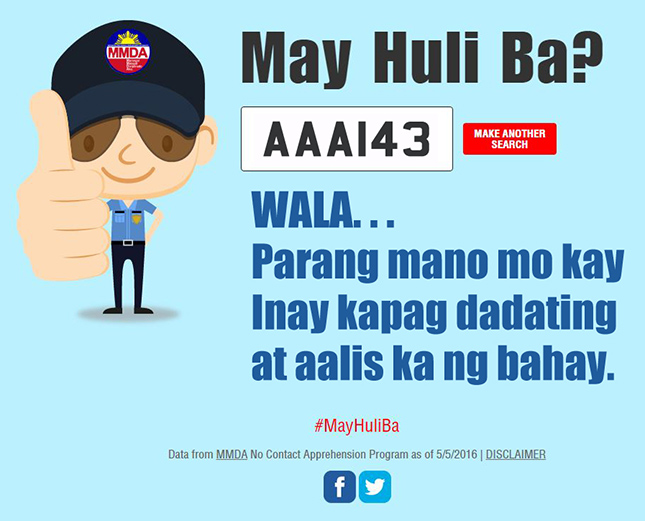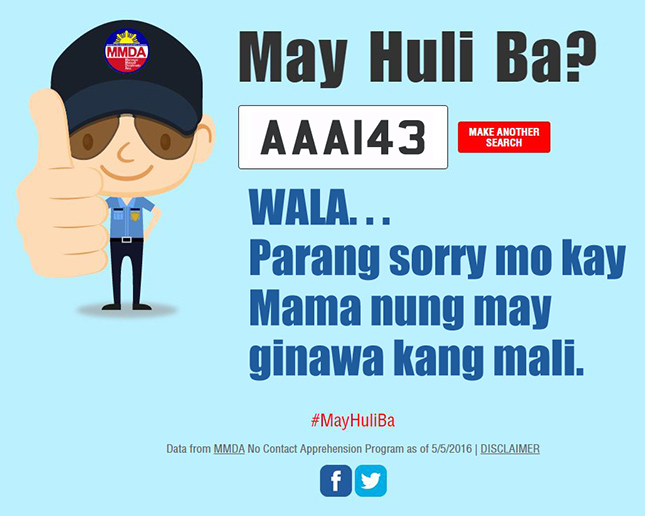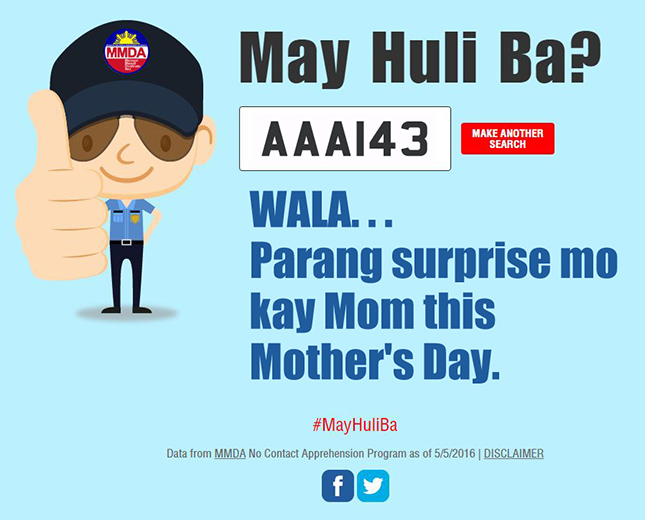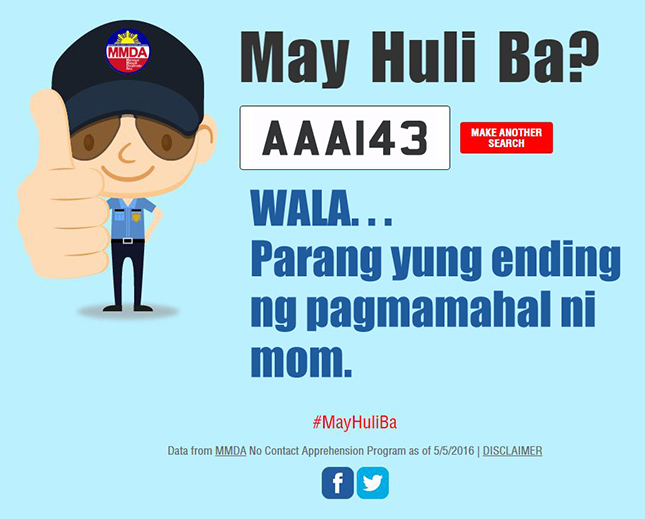 Screenshots from MMDA's May Huli Ba website