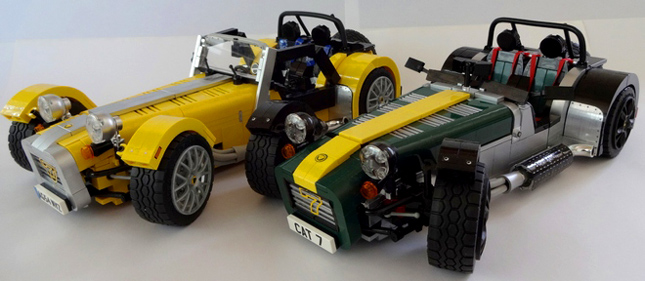 If there's one toy company that truly connects with its customers, it's Lego. The toymaker designs its products on a very personal level. Proof of this is the company's Lego Ideas concept, where Lego nuts and toy fans in general can submit their customized creations for review by the company.
The best part of the entire idea is that designers aren't just posting their work in hopes of receiving a mention on the official Lego blog. If a design manages to receive enough support from the community, the Danish toy company will actually put the creation on the production line.
Just take a look at this Caterham Super Seven submitted by bricktrix_Carl. Lego has officially approved his design for production. Considering the concept has been able to snag over 10,000 supporters on the site, we're sure the Lego community couldn't be happier.
"We're very excited to release bricktrix_Carl's Caterham Super Seven project as our next Lego Ideas set," the company said last March 11. "The final design, the pricing and the release date are still being worked out."
The initial pitch was submitted back in December 2014. As of its approval, the Caterham Super Seven Lego Ideas set had received over 180,000 views on the site. Just look at that windscreen and engine. Now, this is what you call attention to detail.
Continue reading below ↓
Recommended Videos
Frankly, we're already looking forward to seeing this set. So, if you have any designs or ideas you'd like to submit to Lego, give it a shot. We'd love to see an official jeepney set sometime in the future.
Photos from Lego Ideas