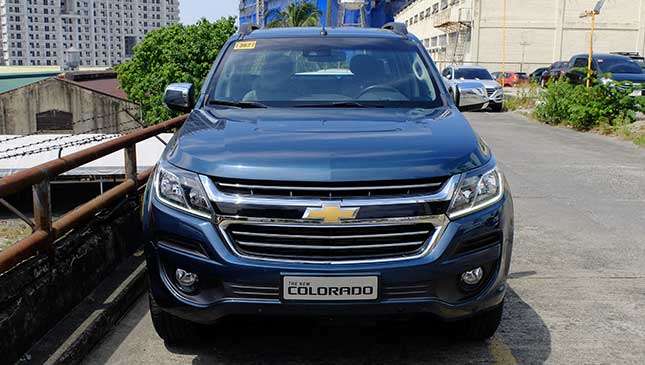 Back in the day, pickups were relatively simple. If it could haul, tow and get you to more places than others without breaking down, it would have served its purpose. Basically, you'd ask: "can this pickup truck get shit done?"
Now, buyers put more consideration than ever into a model's features and refinement. Begs you to ask if most of the pickups you see on the road are still true and blue workhorses, not in terms of capability—because let's face it, trucks are more capable than ever—but in purpose and focus.
We recently had the opportunity to have the refreshed Chevrolet Colorado for a week. And while we didn't get the chance to play in the mud or put its payload to the test, it was more than enough time for this Chevy to remind us what driving a pickup is all about. Here are seven thoughts about the vehicle:
Continue reading below ↓
Recommended Videos
1) This is the 'diesel-iest' diesel pickup out there. Chevrolet worked its ass off to provide the refresh with better NVH levels. While the company did manage to improve this a fair bit, the pickup's diesel nature is still apparent from the moment you first grasp the steering wheel and soak in the vibrations. While noise cancellation is okay, acceleration is accompanied by the grunts of its 2.8-liter engine, but never to the point of it being bothersome. Not any of this is bad, really, as it's meant to be a workhorse and its torque really impresses. Besides we like being reminded a truck's a diesel every once in a while.
2) Big truck, big interior. There's a ton of space in there—almost too much, even. I'm very picky with my driving position, so finding the perfect one in an interior as cavernous as this was a bit tricky. But when I finally got it right, it was perfect. It's a standout when it comes to room, providing driver and occupants with more than enough to stretch around in. It looks big, it feels big. Credit goes to the pickup's flat dashboard and layout, too.
3) The AC system is a blast. We got the test unit just as the weather turned from "is it summer yet?" levels to "why am I even outside?" Thankfully the Colorado's A/C system was more than up to the challenge—Nissan-like even. More than once we arrived to a cabin at baking temperature, only for the A/C to fill it up with soothing, cold air in just a minute or two. It's a feat, considering the size of the interior.
4) Its tech is intuitive. The touchscreen infotainment system and information screen smack in the center of the gauges are easy to use and pretty informative. Keeping track of the Colorado's fuel consumption and other info was a cinch, and we actually wish we'd spent more time figuring out all of the system's ins and outs. Connecting and configuring devices is kept simple, as is taking calls and displaying texts (when you're not moving in traffic, of course).
5) Parking is a huge pain. This vehicle is big…very big. You're going to need all the help you can get fitting this thing in the average two-car garage. Thankfully, Chevrolet has equipped it with a backing up camera and rear parking sensors. Speaking of sensors…
6) Sometimes, the safety features overdo it. After one trip with the Colorado, I immediately switched off its forward collision alert system. Admittedly, it helps, especially considering how big this truck is. But the constant beeping really messes with your head, making maneuvering in traffic and around tight spaces even more challenging. I did try to adjust the range of the feature, but with the amount of jaywalking pedestrians and reckless motorcycles around here, it's best to just turn it off. Might be just me though.
7) It's everything a pickup should be. Sure, it's not the quietest and it doesn't have the most refined interior. But this isn't what pickups are about. The Colorado's 2.8-liter turbodiesel engine (200hp and 500Nm) is more than capable and more than impresses. The interior is massive, practical and simple, and it has a huge bed out back. And while we weren't able to try out the car's 4x4 prowess or class-leading wading depth this time around, we're certain it'll come in handy when situations call for it. Especially, if you're using the Colorado as you should: For hauling ass and getting work done.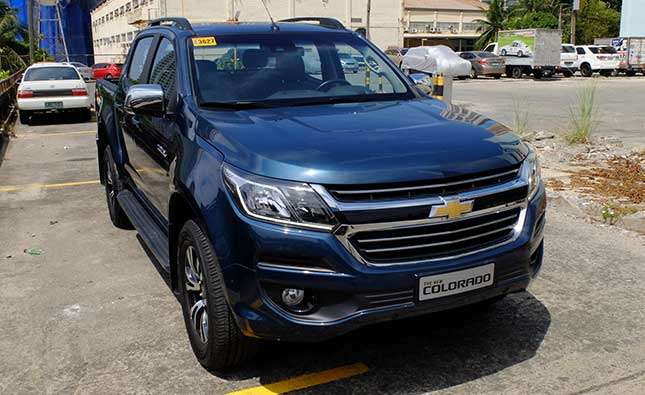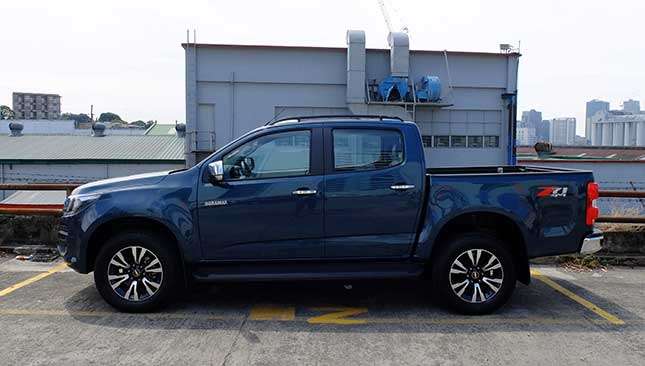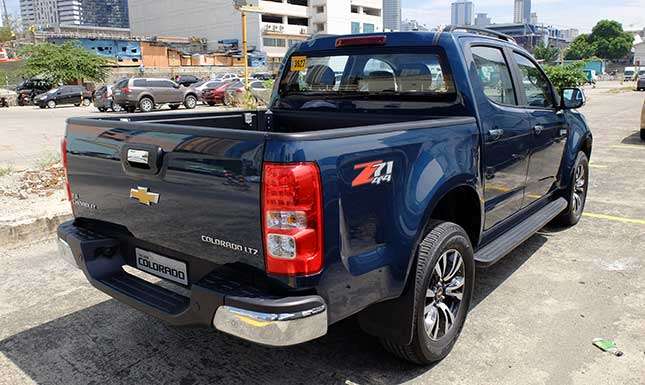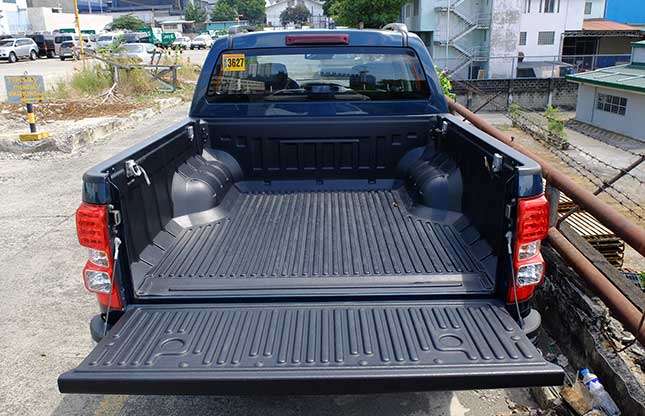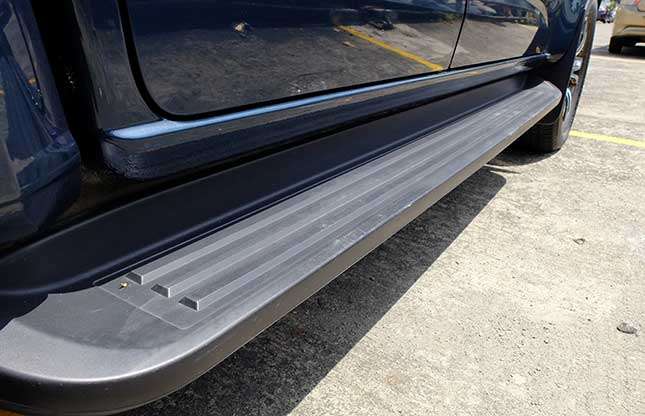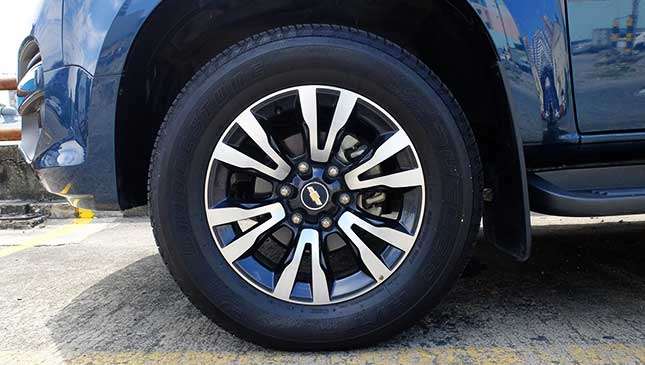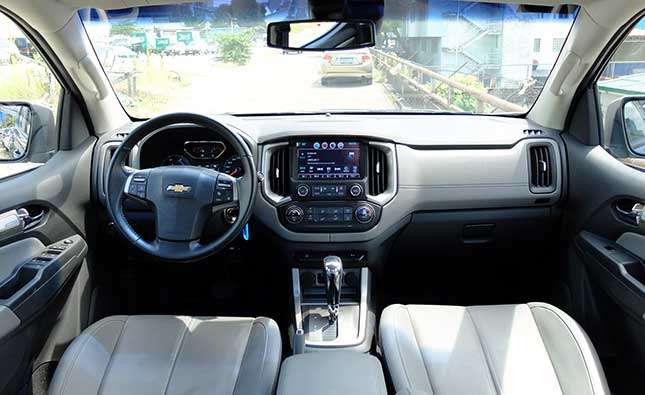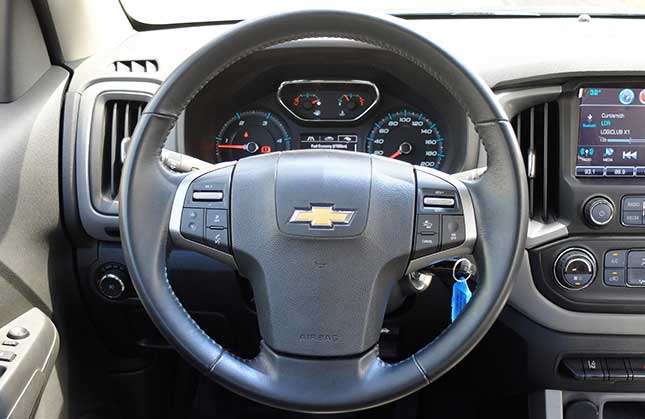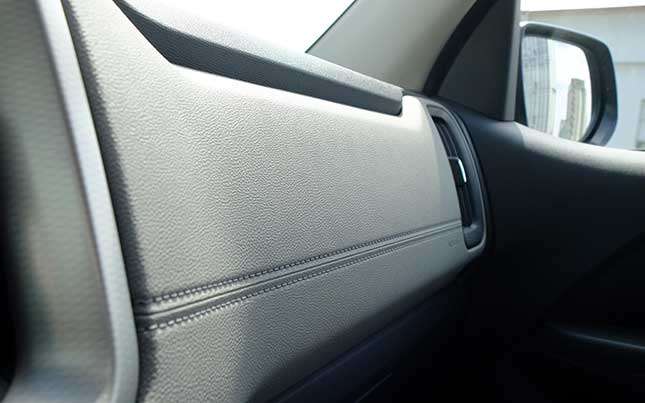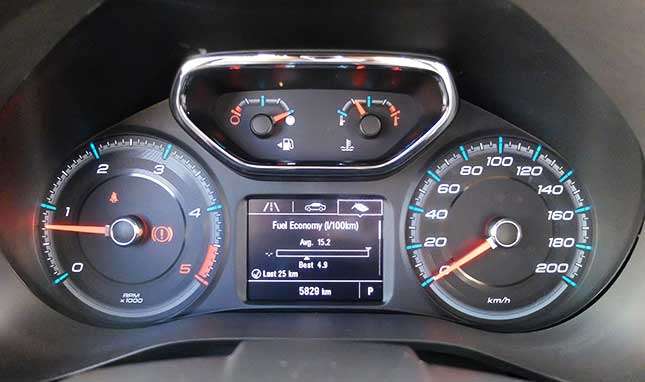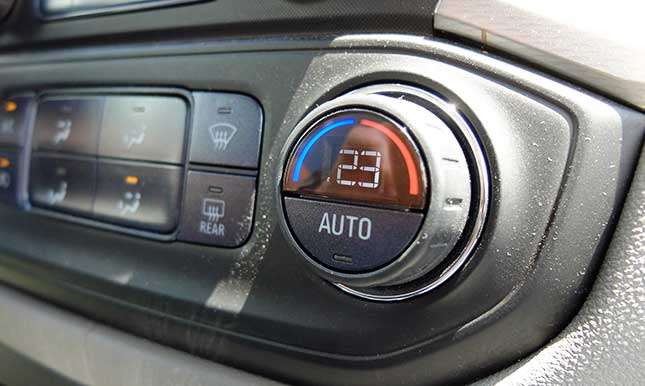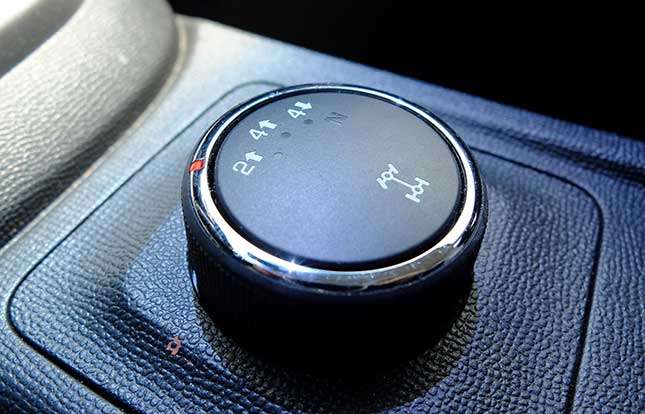 UPDATE as of June 11, 2018: Other car brands usually give us their new prices in the form of a press release or an announcement. Chevy, though, simply updated the prices on its website without warning. A source alerted us to these changes, and we confirmed with the American carmaker that indeed, these are the new prices under the Tax Reform for Acceleration and Inclusion (TRAIN) law. You'll notice here that price of some vehicles, like the Captiva, remain unchanged. If we had to guess, it could mean that Chevy updated its prices even earlier in anticipation of the new excise tax. As always, there are price bumps across the range. The top-of-the-line Trailblazer, for example, is now pricier by over P100k. The Colorado pickup, increased and decreased across its lineup for some reason (we'll get try to get to the bottom of this). But if the only Chevy you're after is the Suburban, then you're actually in luck this year.