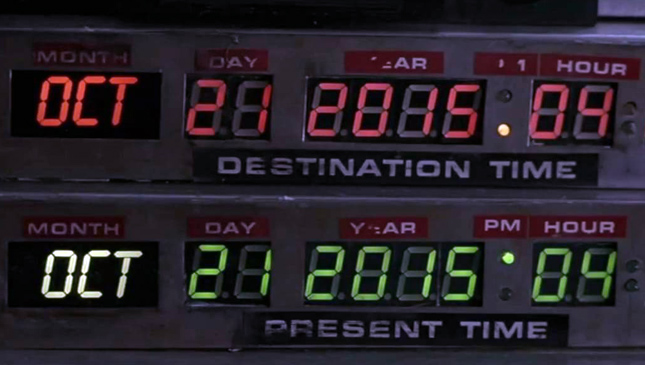 If you love car movies, chances are you're a fan of Back To The Future. And if you're a fan of this '80s Hollywood classic, you should know that October 21 is officially recognized as "Back To The Future Day," just because it's the future date in the trilogy's second installment, which Marty McFly and his girlfriend Jennifer Parker time-travel to with Dr. Emmett Brown.
As you might suspect, film geeks around the world will celebrate this. So expect to see tribute photos on Facebook and Instagram.
But our bet is that no one can top the cosplay dedication of this Filipino couple--Elijah and Joanna Mendoza--who shared these photos with us. Elijah is a former officemate at Summit Media, having previously helped edit the now-defunct T3 Philippines magazine. He is now the product marketing manager of Starmobile. Joanna, meanwhile, is still an officemate, currently the managing editor of our Summit Books division.
As you will see from the pictures below, Mr. and Mrs. Mendoza went to great lengths to look like Marty and Jennifer. For starters, they managed to coax Subic Peninsular Hotel to lend them its DeLorean DMC-12 for the photo shoot. And then Elijah bought a pair of "not-so-self-lacing shoes" from an online seller, and made a "hoverboard" and a copy of Grays Sports Almanac "from scratch."
ADVERTISEMENT - CONTINUE READING BELOW ↓
ADVERTISEMENT - CONTINUE READING BELOW ↓
Recommended Videos
Such faithful devotion.
The two young boys with the couple are their sons Paolo and Milo.
"I couldn't have asked for a better future," Elijah mused.
Photos from Elijah Mendoza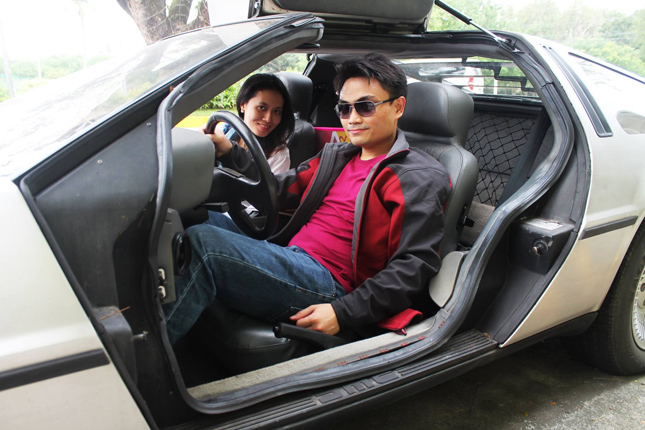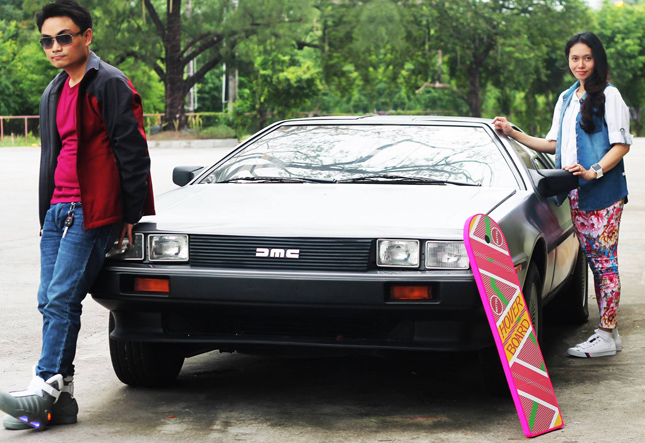 ADVERTISEMENT - CONTINUE READING BELOW ↓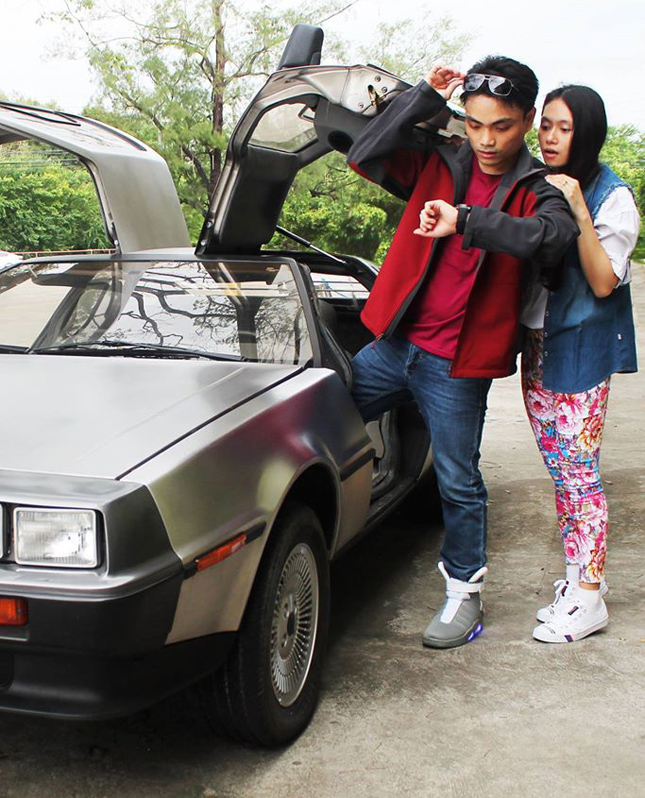 ADVERTISEMENT - CONTINUE READING BELOW ↓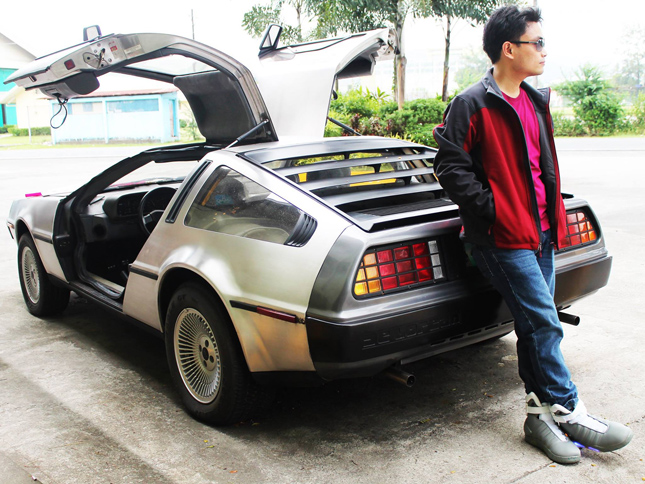 ADVERTISEMENT - CONTINUE READING BELOW ↓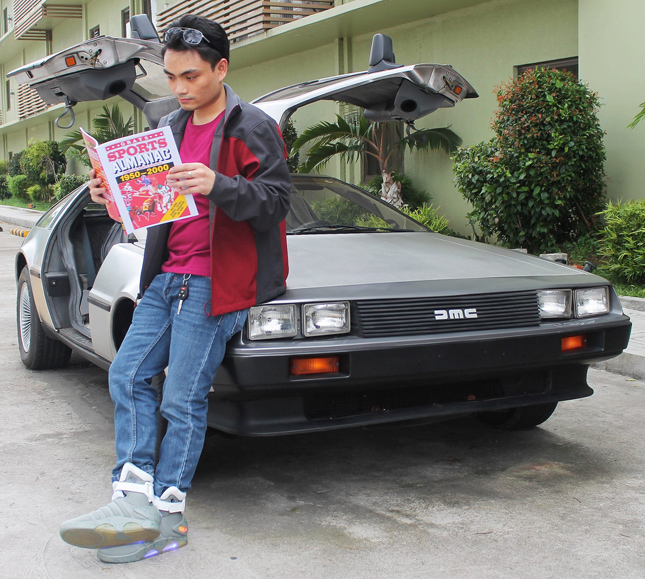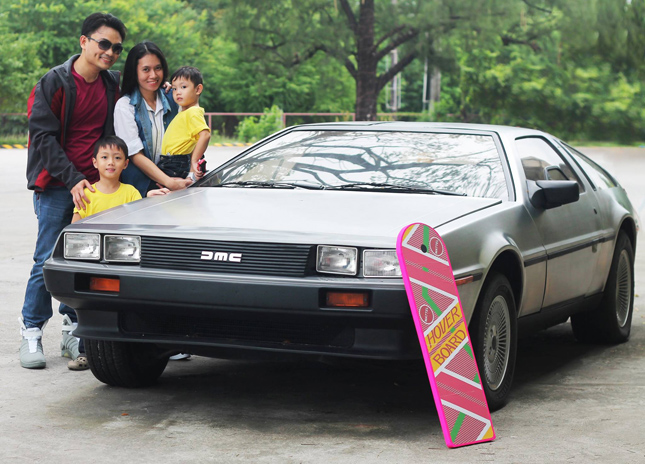 ADVERTISEMENT - CONTINUE READING BELOW ↓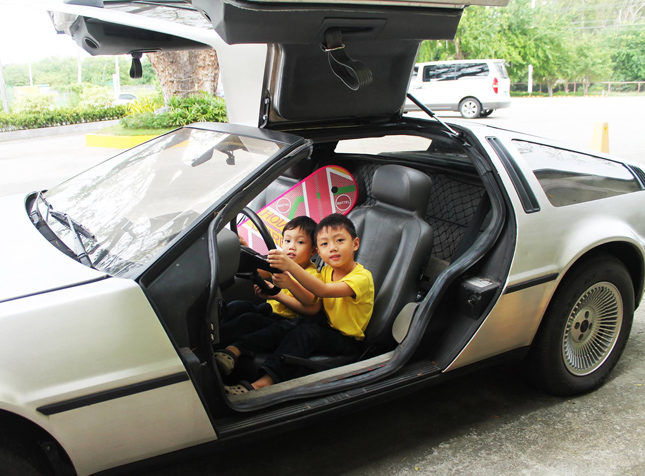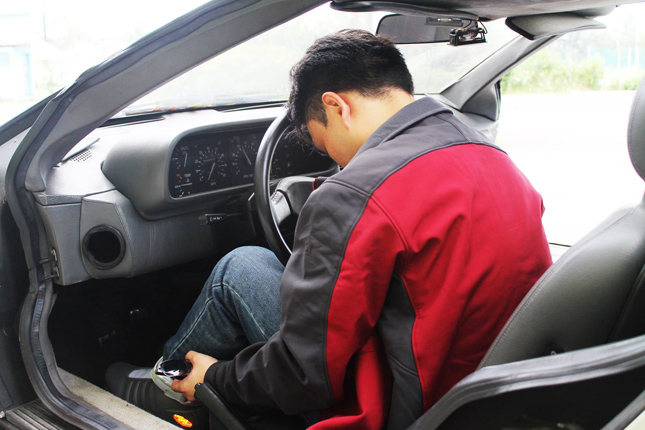 ADVERTISEMENT - CONTINUE READING BELOW ↓