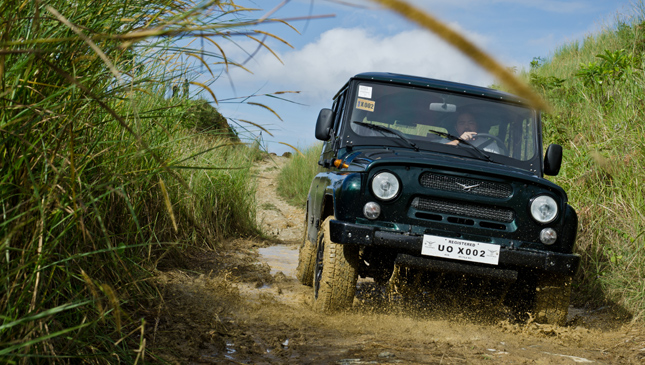 Nowadays, if you mention a 4x4 to the regular Juan, you get comments like "Pang bundok 'yan, kagaya ni Kuya Kim (Atienza)," or "pang off-road." In other words, a stereotype of a mud-slinging, ground-stomping vehicle comes to mind.
This isn't really the case though as there are more facets to the hobby than you might think. In fact, you can say that 4x4 enthusiasts can be categorized into different tribes. Here they are:
1) The adventurer
They used to be called trail raiders. Adventurers came into being watching too many Camel cigarette commercials when they were kids. For the older ones, this was from the '70s up until the last decade. Younger adventurers sprouted during the early 2000s, watching the large-wheeled 4x4s of their predecessors roll off into the outlying mountains of the city, and by tuning in to 4WD motoring events on TV.
Continue reading below ↓
Recommended Videos
Adventurers usually drive production-based 4x4s modified in moderation. For these people, bringing the vehicle back home in one piece and in proper order is the challenge.
2) The short track racer
I am amazed at the dedication of this tribe. They will ship, tow, and truck their racing 4WDs to almost anywhere in the country at great expense wherever there is a race—usually a short obstacle course carved out of the earth, and completed in three heats during a two-day weekend.
Their vehicles are usually buggy-type 4WDs with nearly no identification showing what they are based on. These are modified to the cost of over seven figures. They are not capable of extended conventional travel because their level of modification will not permit them to be used on-road, and some aren't even road-legal. A few minutes of blasting through impossible terrain in the fastest time possible is their fix, and coming home with a trophy comes second.
3) The sub tribes
About a couple of decades ago (we got into this hobby as a teenager, by the way), a 4WD club was composed of various makes of vehicles. Nowadays, many tribes were defined by brand and type. For example, there is no Toyota 4WD club, but there is a Land Cruiser club, Hilux club, Land Cruiser 80 club, Prado 70 club, and Fortuner first-gen club.
Each club has its fanatical, near-religious belief that theirs is the best off-road vehicle ever made, and you would not want to challenge them—lest you find yourself ostracized by its members. These sub tribes can dabble in both racing short track and trail driving.
4) The classics
These are dedicated individuals who will drive their near-half-a-century-old 4WD all in the spirit of doing so the old-fashioned way, without any reliance on the latest off-road driving aids. To them, it's the most visceral form of off-road driving. Usually you will find the most skilled off-road drivers from this tribe due to their totally minimalist approach to their equipment.
5) The '4xforma'
Don't expect to see this tribe on trails harder than a muddy, controlled 4x4 venue. But do expect them to have every piece of off-road accessory money can buy: From useless multi-link stabilizer bars on the rear suspension (because it looks cool), to way over-the-top auxiliary lighting and recovery equipment which will most probably never be used. Why not? Because they will never take their vehicles out for fear of scratching their show-quality paint job. Obviously minimalism is not their thing, and you can see most of their vehicles are used as daily drivers. Some of them are modified just for the look and only have a 4x2 drivetrain. Good luck to them off-road.
So there you have it, the major 4WD tribes of the Philippines. This is all in good fun, of course. In the end, just enjoy yourself and walang basagan ng trip.