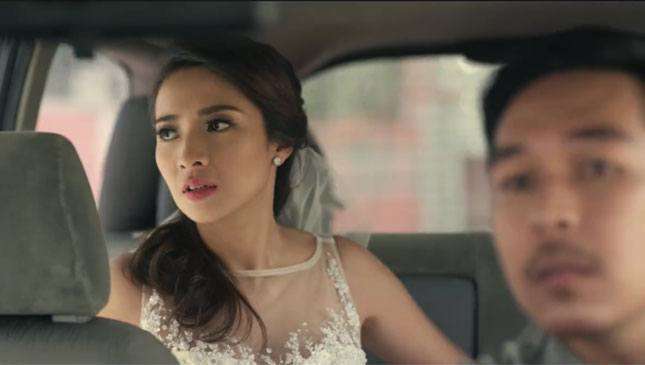 If you're a frequent Grab or Uber rider, chances are the service has gotten you out of your fair share of sticky situations. Whether it's getting your nearly late ass on time for work, or saving you from experiencing a sweaty pre-date rush hour commute.
We've even come across posts about their drivers ferrying distressed riders to the hospital, potentially saving lives. But saving a marriage? This might be a first.
Recently, Uber released a now-viral video based on the real life account of rider Lilith Mata. Long story short, Lilith ran into some trouble on the morning of her wedding: her bridal car's keys got locked inside the vehicle (insert face palm here) and she was about to be late for the biggest day of her life. Thinking quickly, she booked an Uber and everyone lived happily ever after.
Continue reading below ↓
Recommended Videos
The ride-sharing company eventually came across Lilith's story, hired some actors, and went into full-on production mode. The end result? Voila, one of the most kilig-inducing viral marketing videos of the year. You can watch it below:
Now let's say ride-sharing services, for whatever reason, didn't exist in Lilith's situation. Opt for a regular cab? She can try. Though we get the feeling she'd have a far easier time breaking the bridal car's window with her bare hands and reaching for the keys than finding a taxi that wouldn't completely ruin her dress the moment she stepped inside.
On a more serious note though, Uber's hit marketing gold here. We're sure there's a ton of similar stories out there just waiting to be found. Do you have a viral-worthy ride-sharing story of your own?