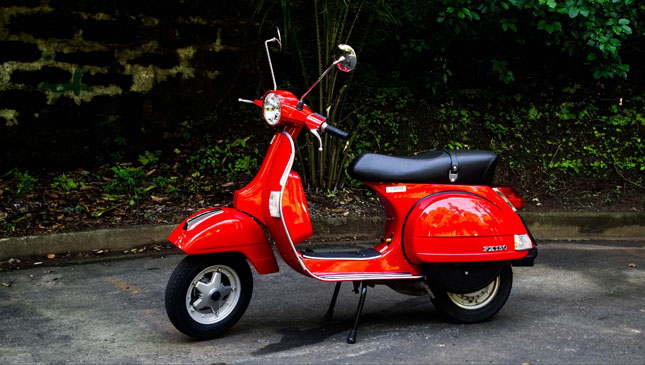 I understand that "retro" bikes are the in thing nowadays. You can see this trend manifest itself with the Ducati Scrambler, BMW's Scrambler and Yamaha's XSR among others.
As "retro" as the Vespa PX looks though, it cannot join those aforementioned bikes since--in those cases--the bikes are thoroughly modern and are merely wrapped in a retro-inspired shell, whereas the PX hasn't really evolved in any way since the time your father or mother rode one when they were in college.
ADVERTISEMENT - CONTINUE READING BELOW ↓
Say the word "Vespa" and this is the iconic design that will come to mind. The PX is quintessentially Vespa. Just sitting on it and looking down at the sheet steel body and gorgeous red paint, I could imagine myself in downtown London, getting ready to zip along to the next café, leather bombardier jacket on and whatever eyewear was fitting for the time.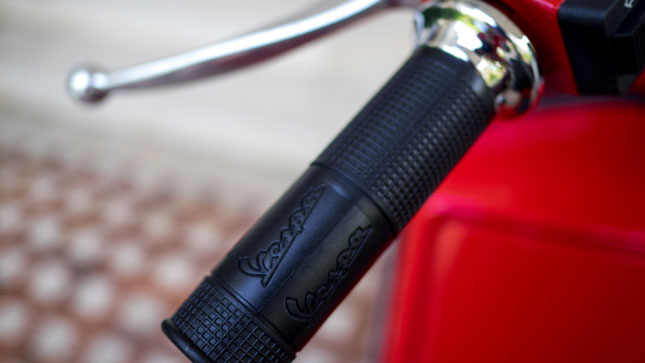 ADVERTISEMENT - CONTINUE READING BELOW ↓
Recommended Videos
From the saddle, the hand controls are easily within reach and the analog gauge is easily readable. The mirrors may be a bit hard to adjust, but they provide a good view behind you once you get them into your desired position.
The front glove box is relatively large and can fit my rain gear (jacket and pants) with room to spare.  Unfortunately, this is where the Vespa's old school roots start to make themselves shown. Imagine my surprise when I lifted the seat, hoping for a space for my helmet and realizing that under the seat, there was only the 8-liter fuel tank.
Another sign of aging? The carbureted engine, although very preppy and happy to get off the line, can be hard to start in the morning. I was shocked to have to pull an engine choke just to get it to idle to a warm enough temperature to get going. Without fuel injection, warming her up in the morning became a ritual.
ADVERTISEMENT - CONTINUE READING BELOW ↓
This engine is one of the only 2-stroke power plants still available in a modern scooter. On the plus side, 2-strokes are powerful for their size and provide a unique buzzing engine note, with around 8.9hp, the little scooter is quite nippy and has more than enough power for city use. Vespa equipped the 2-stroke with an automatic lubrication system, so at least there's one thing that you need not worry about.
Purists will be overjoyed that this is the only Vespa in the range that has retained the unique hand clutch and hand shifter. Yes folks, this is a manual transmission in a scooter.
Once the novelty of the shifting wears off though, some issues reared their ugly head. The transmission had some false neutrals and could be hard to shift to first gear without rocking the bike back and forth. Gear changes could sometimes be jerky, often requiring too much force to twist the grip to the desired gear.  This is the price you pay for the retro experience.
ADVERTISEMENT - CONTINUE READING BELOW ↓
The Vespa handled the urban crawl well. Easily zipping between lines of traffic, the low seat height made it easy to get my foot down and turn-in was great for such a small bike. The brakes were adequate and the suspension was up to the task of tackling Metro Manila roads as long as you make it a point to avoid large potholes since the small wheels have a hard time coping with big bumps.
Other than an electric starter and a kick-starter, this is as old-school as it gets. You don't even get a side stand for this Italian classic.
Despite all the shortcomings of the technology used in the bike, I loved it. It elicited emotions in me that no modern bike can. Sure, the engine and transmission can be a hassle when all you want to do is twist-and-go, and the lack of under seat storage is a bummer, but despite all these, or more specifically, because of all these, there is no other scooter like this on the road, and soon, even this one will reach extinction.
ADVERTISEMENT - CONTINUE READING BELOW ↓
The last PX 150 left the Italian factory in August this year. If you want one, you will have to grab one soon, as the local distributors won't be getting any more of these. It's selling at P255,000 at the MotoItalia showroom in Bonifacio Global City, Taguig City.
Are you ready for that classic riding experience?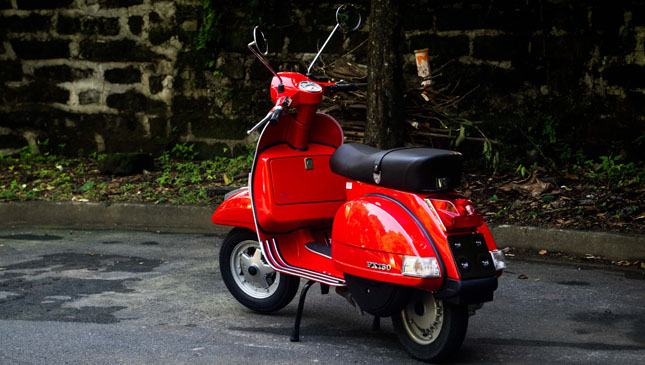 ADVERTISEMENT - CONTINUE READING BELOW ↓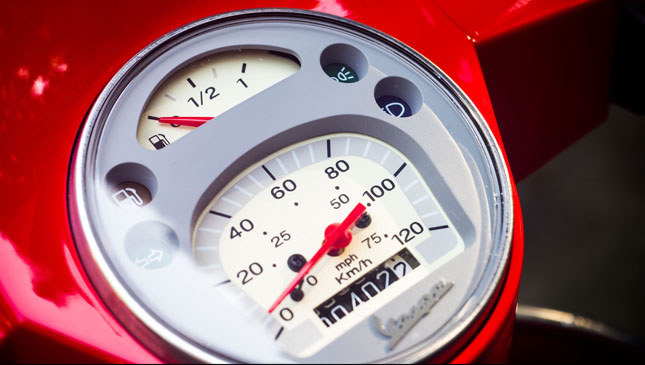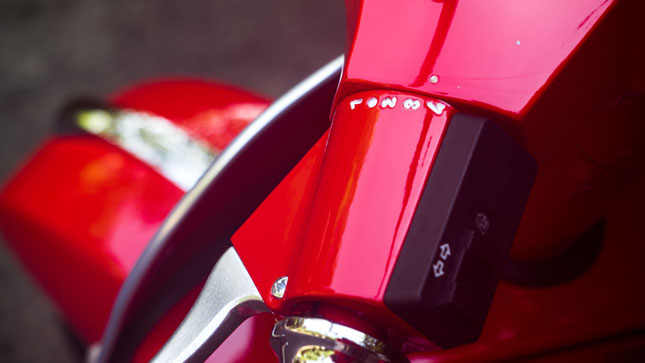 ADVERTISEMENT - CONTINUE READING BELOW ↓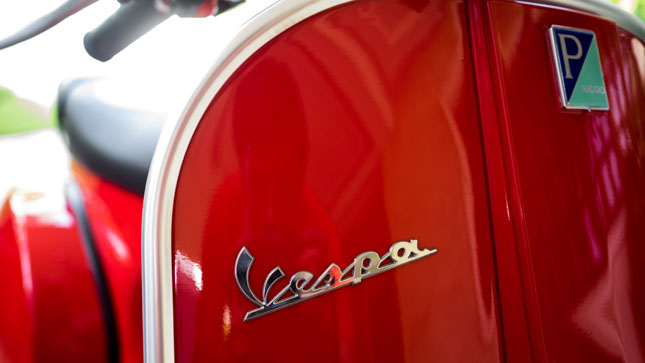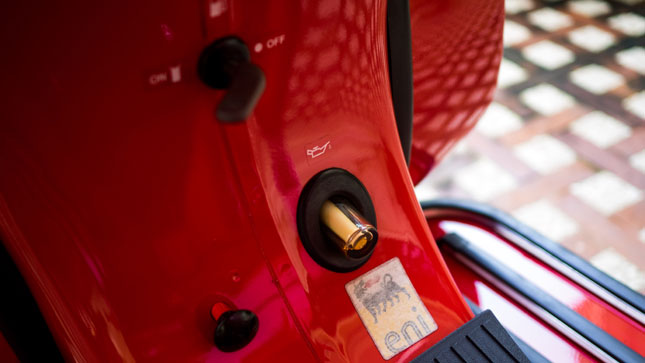 ADVERTISEMENT - CONTINUE READING BELOW ↓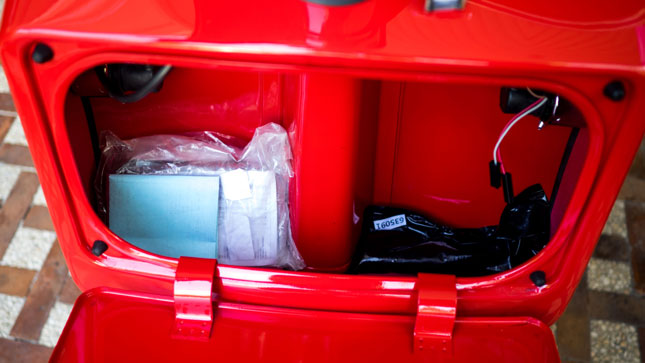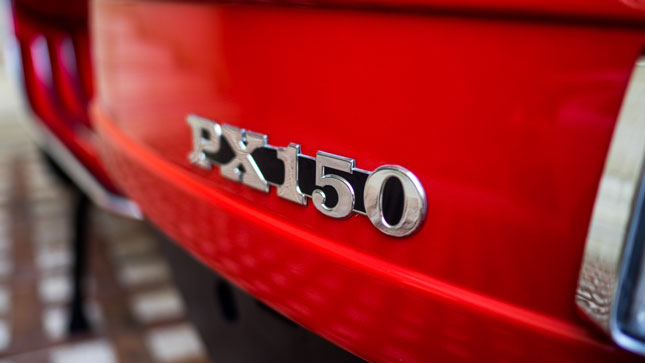 ADVERTISEMENT - CONTINUE READING BELOW ↓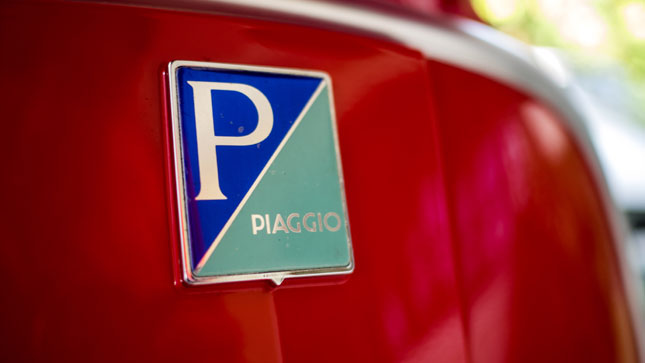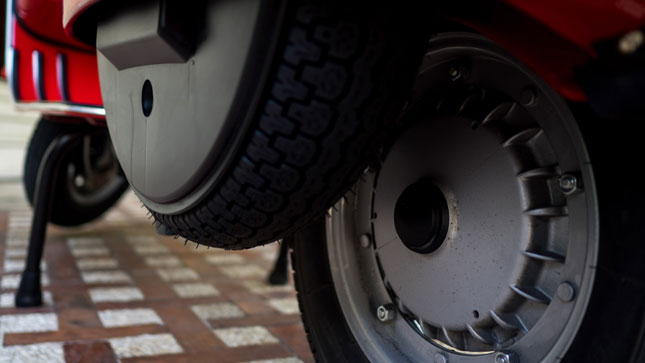 ADVERTISEMENT - CONTINUE READING BELOW ↓