Earlier this month, we headed to Thailand with Fox Racing to watch the Motocross Grand Prix (MXGP) live in Suphan Buri. Besides the awesome bikes and impressive display of riding talent, another thing that caught our attention was the cool gear the riders were wearing.
Now, if you're into motocross or mountain-biking, chances are you've heard of Fox--one of the world's top suppliers of motocross gear and apparel. We chatted with one of the brand's representatives regarding its products. If there are two things we picked up from that conversation, it's that there's incredible potential for extreme sport here in the Philippines, and that protective gear isn't something you want to scrimp on.
That last bit becomes more apparent if you've seen motocross riders in action. They take hits, at times pretty hard ones. So if you're planning on getting into the sport, maybe investing in some solid equipment and gear should be a priority. Here are some Fox Racing products currently being sold in the Philippines.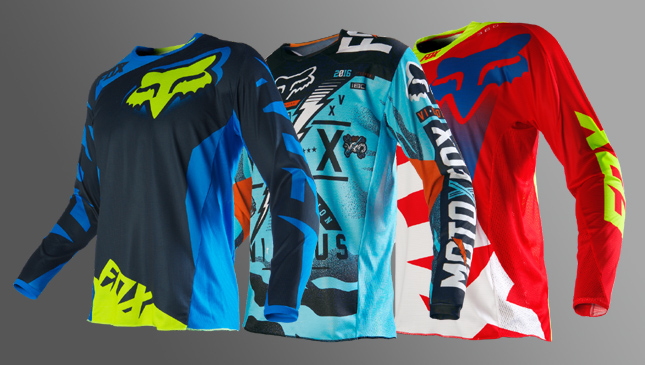 Continue reading below ↓
Recommended Videos
Fox Racing jerseys. The company makes jerseys in just about every color scheme and design imaginable. From eye-catching neon to simple neutral colorways, you can bet they have it. Fox jerseys are made from moisture wicking polyester fabrics, and feature vented side panels for improved airflow and comfort. Pictured above are some of the company's 180 and 360 jerseys. (P2,190 to P3,290)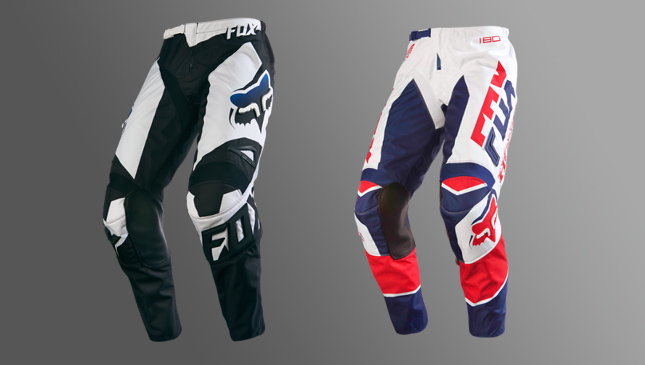 Fox Racing pants. Sure, you could opt for something easier on the wallet, but durable 600D polyester doesn't come cheap. These pants are equipped with heat- and abrasion-resistant knee panels as well as stretch panels at the knee, rear and crotch areas. The more expensive 360 pants are made from high-quality 900D polyester, and feature a double-layer knee system. (P6,990 to P11,990)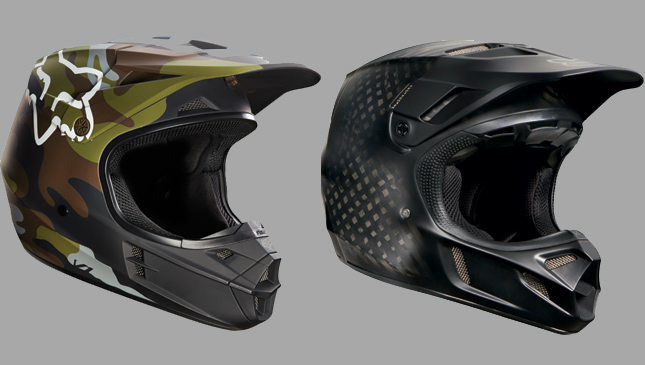 Fox Racing helmets. Yes, they're pricey. But if there's one thing you absolutely do not want to go cheap with in motorsports, it's protective head gear. The company's V1 race helmets feature injection-molded polycarbonate shells, and are equipped with a series of vents to optimize airflow. If you've got money to spend, the top-of-the-line V4 Matte Black Carbon model is available here in the Philippines. (P11,990 to P31,990)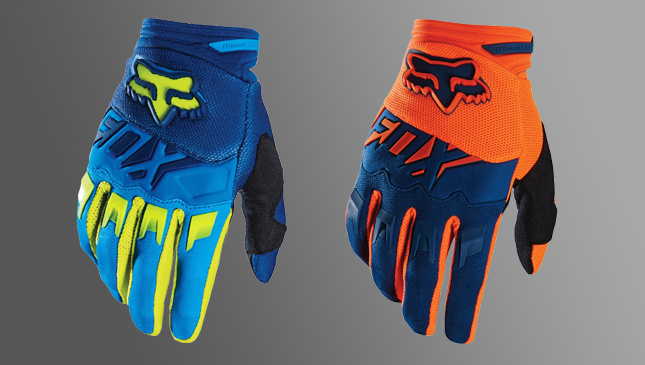 Fox Racing race gloves. The brand's Dirtpaw gloves feature padded palms and knuckles, a silicone lever grip, clarion thumbguards, and hook and loop closures. This is Fox Racing's entry-level offering. (P1,790)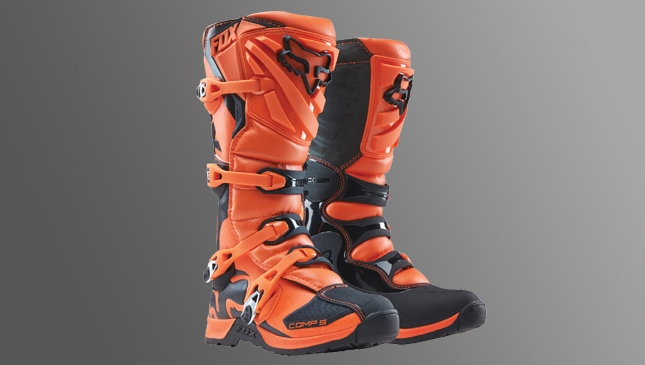 Fox Racing boots. The Fox Comp 5 is the company's ultimate performance sport boot. It features soft-touch aluminum buckles, as well as plastic shin plates and medial guards, providing great coverage on your lower legs. (P15,990)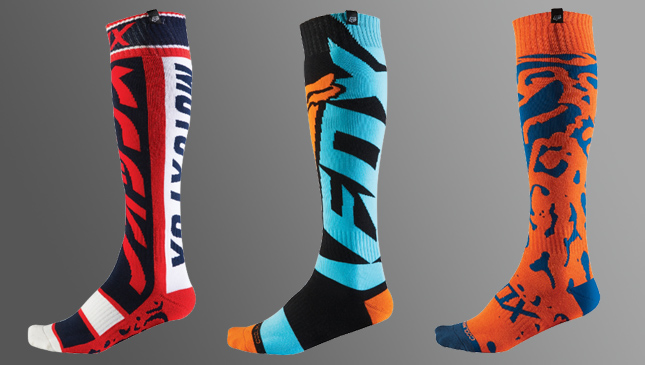 Fox Racing performance socks. They're just socks, but you have to admit they look pretty neat. The sock provides comfort and cushioning via anatomically placed padding. It's made from durable, friction-absorbing and moisture-managing materials. (P990 to P1,190)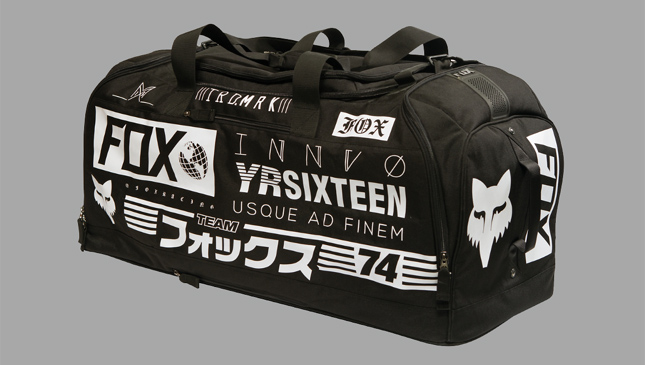 Fox Racing gear bag. Lastly, you'll need a pretty sizeable bag to carry all that gear around. If you want to go Fox Racing all the way, the brand's Podium Union gear bag is available in our market. It features a boot compartment on each end of the bag, a pull-out changing mat, and a padded shoulder strap. It's also made from durable 600D polyester fabric. (P10,990)