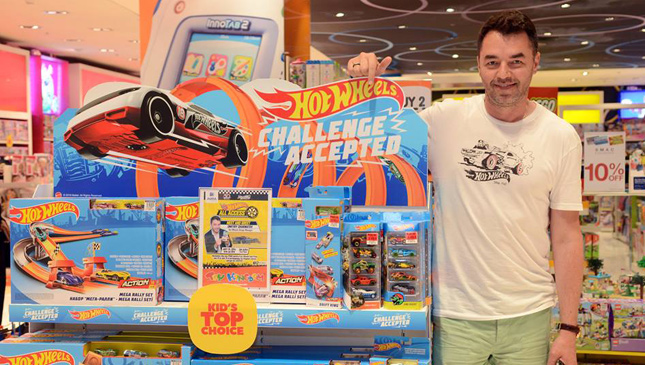 We got an invite from Richprime Global Inc.—the distributors of Barbie, Hot Wheels, and Fisher Price—to join Hot Wheels's design manager Dmitriy Shakhmatov for dinner. The Hot Wheels brand is celebrating its 50th Anniversary this year, so this was a very special event. Pretty cool that Top Gear PH was the only motoring media outfit invited to meet the fellow.
ADVERTISEMENT - CONTINUE READING BELOW ↓
It was obvious that Dmitriy is a hardcore car guy. When we arrived, he was enthusiastically recounting to the clueless lifestyle media reporter seated next to him how he spent a few days with Akira Nakai and the RWB crew in Malaysia. The lifestyle writer obviously had no idea who Nakai-san was and what RWB represented, and was just nodding politely. Anyway, we couldn't wait until we had our chance to chat with the designer.

After dinner, he told us that he started working at Hot Wheels four and half years ago, and it all started by accident. A friend who was already a designer at Hot Wheels asked him if he wanted to be involved in a project, and he jumped at the chance. It was for the Star Wars line. In fact, Dmitriy was responsible for the full-scale X-Wing displayed at Comic-Con two years ago. One thing led to another, and he eventually became a design manager of the diecast line.
Here's what goes on in the mind of a Hot Wheels designer:
Q: It's so cool that you have lines targeted at older car guys and collectors like us. How did that come about?
A: We still target young kids of course, but have a variety of lines that cater to different markets. We used to focus on muscle cars, because we are an American brand and its for the Americans. But we are giving love to all markets now, whether it is Asian or European--so that there is more variety. We still cater to kids mostly, of course, but we give variety for the adult collectors, too.
Q: Do you have a favorite Hot Wheels line?
A: Hot Wheels Originals, because there are no boundaries there. We can create anything we want, and do cool stuff. We can imagine away. However, as a car fanatic, the Car Culture Series line is where the coolest cars are. It has two-piece wheels, authentic decals, and realistic castings.
ADVERTISEMENT - CONTINUE READING BELOW ↓
Q: What car do you drive?
A: My baby is 1996 Porsche 911. But daily I drive an electric Fiat 500.
Q: What's your message for kids who want to become car designers?
A: Start sketching all the time. Take as many drawing classes as you can. Don't be scared to copy styles, because that counts as practice. In the process you will develop your own style, and create new ways to do things. It's all about practice.
Q: Who is your favorite car designer of all time?
A: As a car guy I appreciate Marcello Gandini and everything Gruppo Bertone produced. Who else in automotive history can say he designed the Lamborghini Countach and Lancia Stratos. Those cars are icons. But because the industry is shifting, autonomous cars are entering our world. Cars might become autonomous pods soon. Let's see where those designs will go.
Q: What era produced the most beautiful cars?
A: I love the '70s, but the '90s is when I grew up. I love the Land Rover Defenders and Toyota Land Cruisers from that time. And my Porsche is from the '90s.
ADVERTISEMENT - CONTINUE READING BELOW ↓

Q: Do you think you have the coolest job in the world?
A: I love bringing joy to kids—but especially to my own kids. As long as my own kids are impressed, that's cool with me.

After this quick chat, Dmitriy signed some Hot Wheels cars for us. I'm holding on to them for a while, thank you very much.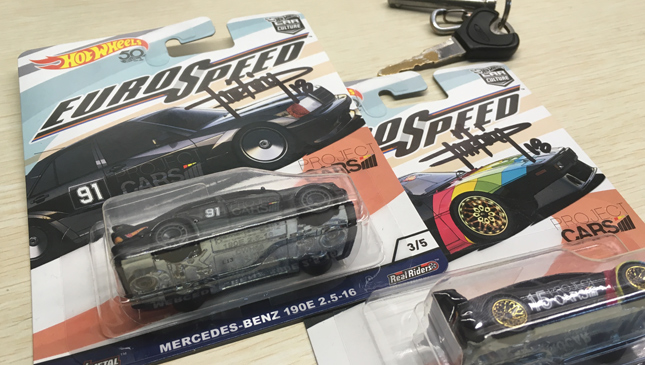 ADVERTISEMENT - CONTINUE READING BELOW ↓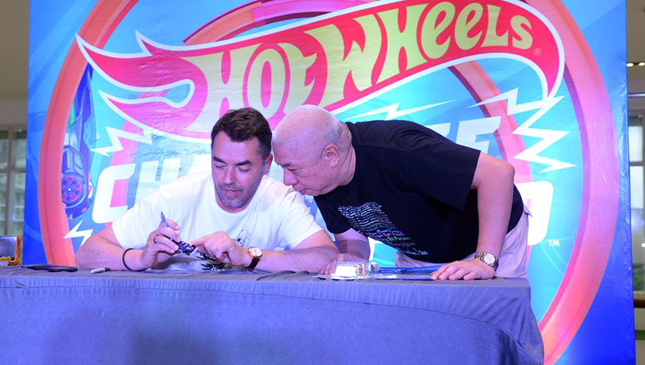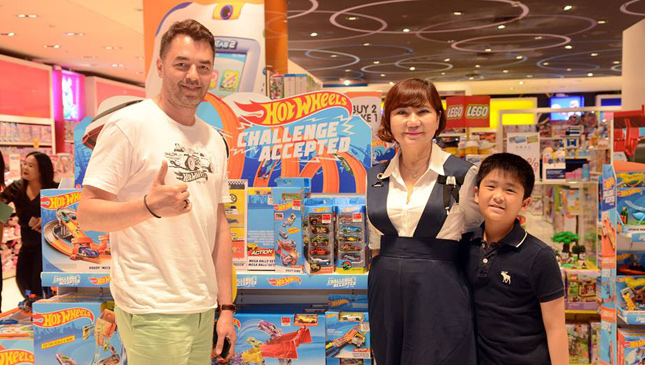 ADVERTISEMENT - CONTINUE READING BELOW ↓