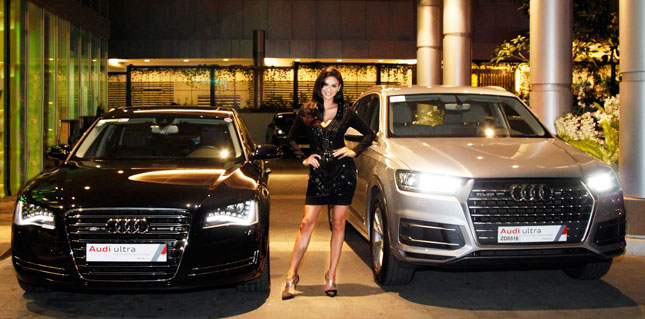 It's a fair generalization that most of us have not seen a Filipina crowned Miss Universe. The last time our country's representative won the pageant was in 1973, when Margarita Moran clinched the title. On our team, only our 51-year-old publisher can say he witnessed more than one Philippine victory in the annual competition.
So when Pia Alonzo Wurtzbach recently won Miss Universe--and in the most unforgettable manner possible--it was like having two Christmas days in December. And when she arrived for her homecoming visit, news reports covered every move of her itinerary. It was no doubt a hectic schedule. Good thing Wurtzbach went around in a carriage fit for a queen.
PGA Cars, authorized distributor of Audi in our market, lent Wurtzbach a stately A8 full-size sedan for her engagements. She used this for attending functions, including a courtesy call to President Noynoy Aquino in Malacañang, and receiving a Citation of Excellence from grandstanding politicians in the Senate. Wurtzbach's entourage also traveled in style, thanks to an all-new Q7 SUV.
On her Instagram account, our Miss Universe posted a video greeting from inside the A8, where she said: "Magandang umaga, everyone...off to work today!" It showed how at ease and comfortable Wurtzbach was, despite all the expectations and responsibilities thrown her way.
Our dream right now is to drive for Pia. If given the chance, we would definitely play one song from our library: 'Ikaw Ang Miss Universe Ng Buhay Ko'. We're sure her smile alone would be enough to melt away the stress of traffic.
ADVERTISEMENT - CONTINUE READING BELOW ↓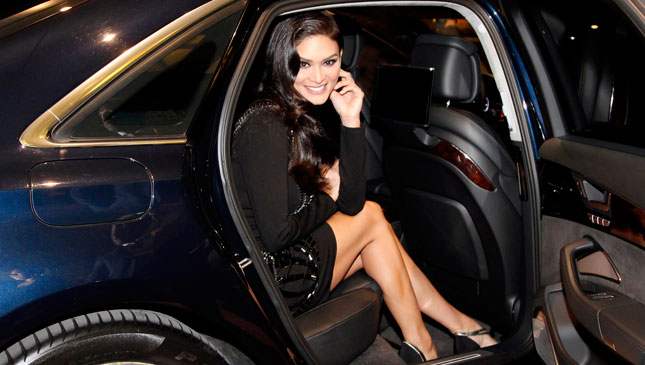 ADVERTISEMENT - CONTINUE READING BELOW ↓
Recommended Videos