If you were a kid (or a kid at heart) in the '80s, you should be familiar with Transformers--the TV animation series, not the overproduced Michael Bay movie franchise. Which should mean you know how car robots named Bumblebee, Cliffjumper, Jazz and Wheeljack looked like. They were really just basic cartoons, but we loved those anthropomorphic Autobots when we were much younger and the world was so much simpler.
Now, if you were a really curious child or teenager back then, you must have wondered what the other popular movie or TV cars might have been like if they, too, had been given the ability to transform. One artist by the name of Darren Rawlings wasn't just curious--he actually came up with drawings to show the world how he imagined those iconic movie cars to look like if they were Transformers themselves.
Below are Rawlings' illustrations from the series "If They Could Transform," as posted on the Tumblr account of Thinkmore Studios, which Rawlings himself owns. We picked our 10 favorite drawings from the series. See if you can name all the movies/TV shows these cars were taken from. Enjoy!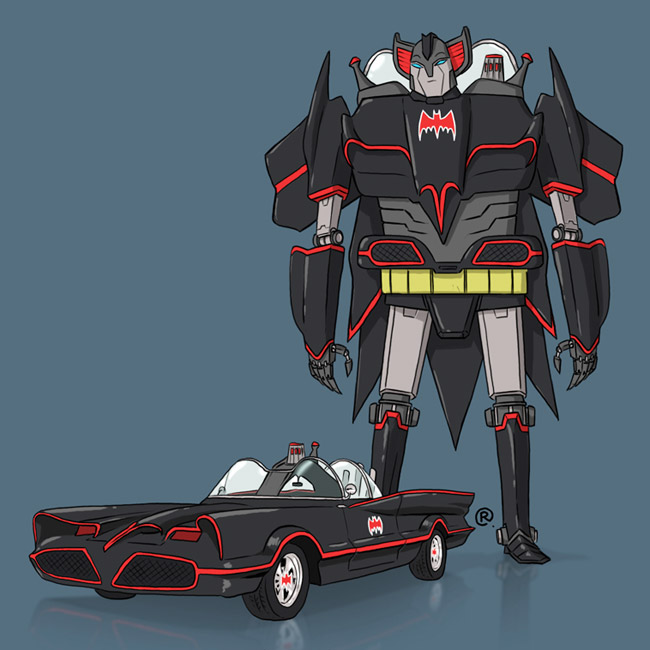 Continue reading below ↓
Recommended Videos