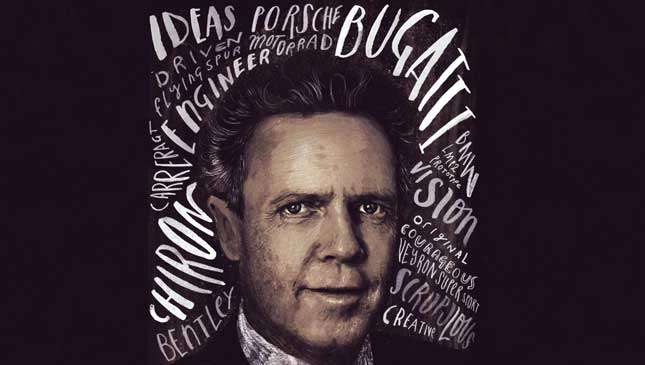 Wolfgang Dürheimer, president and CEO of Bentley and Bugatti, fires down a Kitzbühel black run having just effected an irritatingly perfect racing start, which sees him exit from the start gate in a way best described as Maximum Attack.
As he carves his way down ahead of me, my first thought is: "Just don't wipe him out." We've joined him on a rare weekend of downtime at the infamous Hahnenkamm downhill in Kitzbühel, where he is combining his love of skiing (he's a fully qualified ski instructor) with an event hosting some of his most exclusive customers at the resort's Bentley Lodge.
Continue reading below ↓
Recommended Videos
After starting his career as a mechanic in the BMW motorcycle racing team in 1980, Dürheimer moved to Porsche in 1999 where he was responsible for the 911 series and in 2001 he was appointed board member for R&D and product management.
Now retiring from his second tenure at Bentley and Bugatti following a brief 10-month interlude at Audi in 2012/13, Dürheimer's roster of cars and bikes is staggering and includes the BMW R259, K1200 RS, LT, and the Paris-Dakar F650 and the R1150 GS bikes; car highlights include the Porsche Carrera GT, 997 GT2 and GT3, the Bentley Continental Supersports and Bentayga; and the Bugatti Veyron Super Sport, Vision Gran Turismo and Chiron. We clearly have a lot to discuss. All I need to do now is catch up with him.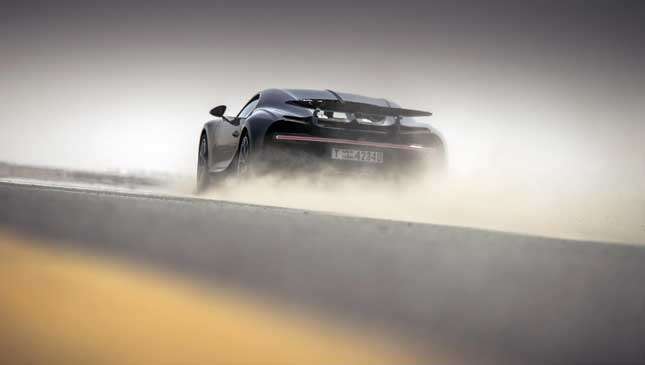 Fortunately, he stops to admire a particularly tricky section of this terrifying downhill course, and I take the opportunity to quiz him on the difference between a Bentley and Bugatti customer.
"A Bentley customer has eight cars on average. Bentley owners are achievers in life, usually they are entrepreneurs, they run their own businesses. They have a very exclusive lifestyle, they travel first class, they ask when they check in at a hotel about the luxury suite in the upper floor. If they are interested in football, they usually have a lounge in the arena.
"The Bugatti customer is a different breed altogether. Whereas the Bentley customer usually is a millionaire, the Bugatti customer is a billionaire, or close to it. They are absolutely peaking in their industry, they have ultra-high net worth income, they have 47 cars on average (for different locations where they live), three jets, three helicopters and a yacht.
"They travel with their own plane, usually they own the hotel, and if they are interested in football, they own the club. It's really top of the top. What makes life for me very interesting, is to be around these people, to study them, to please them, to create cars that pique their interest and have high desirability. Everybody who is buying in this segment doesn't need another car."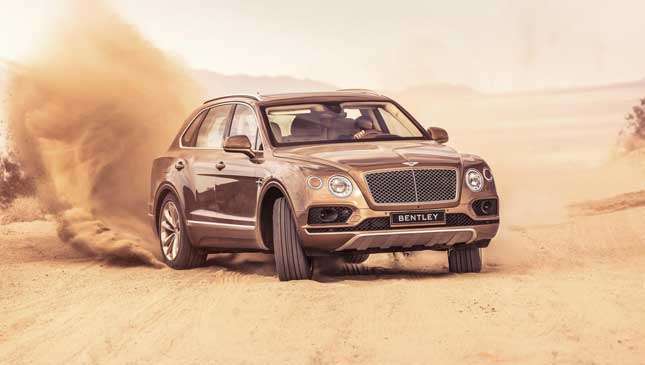 With Dürheimer responsible for delivering the Cayenne at Porsche (the car that arguably saved the company, or at least had a fundamental effect on Porsche's ability to deliver the performance products we love) and now with the Bentayga looking to deliver the same lifeblood to Bentley, how does he handle criticism of the brand deviating from its core?
"Not everybody praised us when we announced the idea that we are going to build an SUV. There were even some harsh comments that we were diluting the luxury approach of Bentley motors. But we thought: "There is room for a luxury answer." In the past, $160,000 was the ceiling for a decent SUV. We assumed that it's possible to even go higher, and to deliver even more. The fact that quite a lot of our competitors are now aiming for this segment as well proves that it wasn't the worst idea.
"Bentayga played a major role in future-proofing the company, in establishing Crewe as our HQ. In the course of developing and producing Bentayga, we invested $840m in Bentley Motors, and we have already opened up the first building of our new R&D center on the other side of Pyms Lane. It's home to 400 engineers–a real landmark, not only for Bentley, but also for the automotive industry of the North."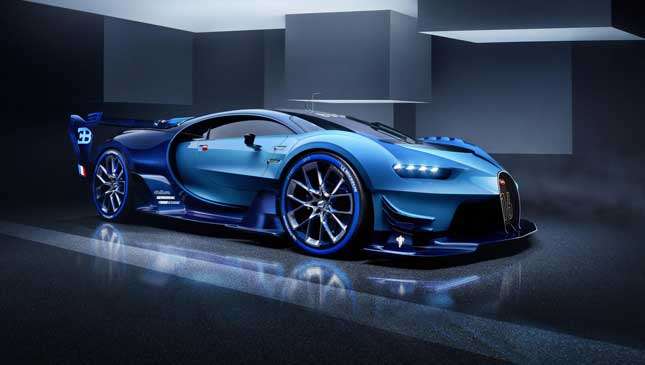 And how fundamental is Bentley's British DNA? "I think it's crystal clear Bentley Motors is a British manufacturer. We will turn 100 in 2019, so it's a long tradition–not many car companies can claim to be 98 years old. I think if you tour our factory, if you talk to the people, if you watch people acting on the shop floor, there is a certain pride. There is an imaginable skill set, and a Bentley-ness that you can feel.
"Bentley Motors, in my vision, must define the luxury in the VW Group brands, so there is no replacement for us. At the lower end of the market many brands operate in the millions, then we have premium brands like Audi, and then we have luxury brands like Bentley Motors. At the very, very top of the pyramid, where you only address the absolute achievers and the billionaires, it's Bugatti."
Ah Bugatti, Dürheimer's other job. I ask how far into the future he's prepared to look. Is it possible to improve on Chiron? Is it possible to guess what's next?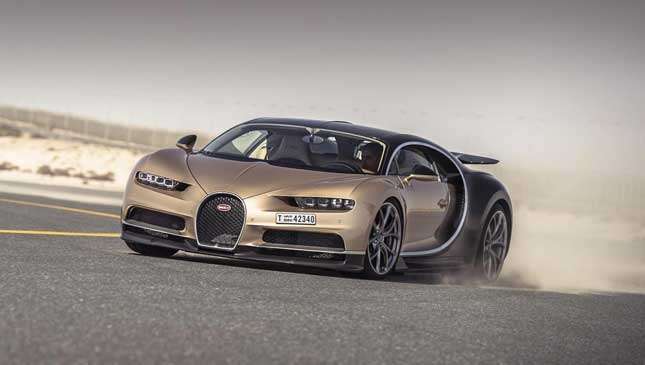 "I cannot calculate it and draw it now, but I know the areas where we can get even better. At present, we accelerate from 0 to 100kph in 2.5 seconds, and we will be able to do 0–400–0 in less than 60 seconds, which is quite fast.
"But it's possible to go even faster. In order to be better than the Veyron, we did not need an electric component. The electric component that we theoretically could install in the Chiron would have added weight and would have needed package space that we did not want to give up. But our calculation shows, if we would put an electric component inside that peaks when the combustion engine does not have its maximum torque yet, then we could be much quicker, especially in the first meters, where you have 100% torque right from when you touch the pedal."
Can the Chiron break 483kph? "Not yet." Is it possible? "I think so." In its current form? "No, there must be another edition, we need to deliver some aero changes and fine tuning in all the different areas. The standard version must bridge a very wide gap between ultra-high performance and drivability in city use; it's more or less a car that can participate in daily life.
"When you go faster, when you fly higher, you need to reduce a little the comfort side, and focus on the sporty side and the dynamics. If you look into our past, the Veyron Super Sport was the harder, the more aggressive car than the Veyron, and of course this potential is also in the Chiron."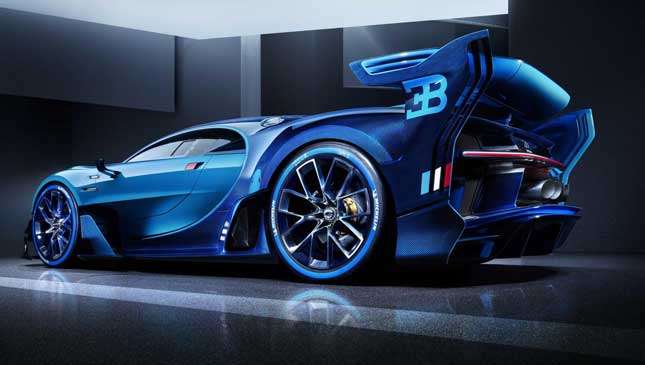 "I drove the Chiron before the race at Le Mans and on the Mulsanne Straight, I really let it fly, and at the end of the first leg of the straight I reached 385kph. This is when the engine cuts off if you don't have the second key in the lower sill. The fastest car in the entire LMP1 race was around 340kph. So we did a higher top speed with a street-legal standard car on the Mulsanne Straight than everybody else on the weekend--this shows the potential of the car."
Remember the Bugatti Vision GT concept? How could you forget? I press him on what future there is, if any, for a production project that extreme.
"There's the market for it, maybe not 500, but it could be a limited edition like 30 cars. I definitely see possibility. The car is ultra-cool, and I know it works. With the 16-cylinder engine in the configuration we showed on Vision GT, we would top the best lap times of any LMP1 car in Le Mans.
"But it's not street-legal anymore. It diverts into a more extreme direction, there is purist seating, no entertainment system, it's purely a driver's car. I can see this car becoming true in the future. But at present, we are telling our customers don't wait for it--we are selling 500 of the Chiron, currently we are at 250 and at a certain time we will start working on this project."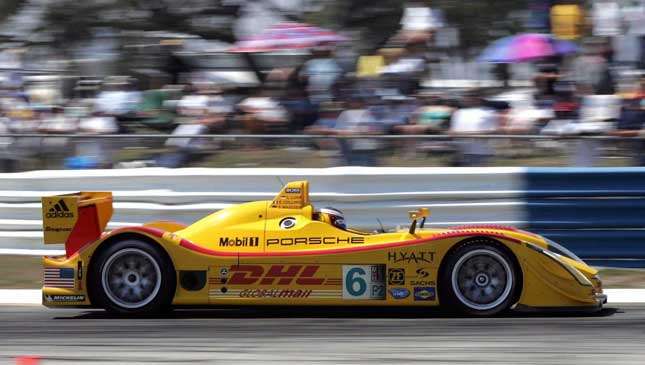 So is the plan to do 500 standard Chirons, and then another edition after that? "This is the plan at present. I intended to deliver 50 a year, one a week. As we have a fairly long waiting list, we are increasing our production in 2017 to probably 70 cars. So we are pushing a little bit in order to deliver to our customers and not keep them waiting long."
And with that, he's off again to seek out a better vantage point to view the downhill course. Beyond his role of guiding two of the foremost luxury brands in the automotive world, Dürheimer has also been responsible for all VW Group motorsport. With both Audi's Le Mans and Volkswagen's WRC programs being cut in 2016--decisions he describes as "incredibly difficult, but necessary"--where does he see motorsport and the group's involvement in it heading in the future?
"The 2016 season was one of the most successful ones for Volkswagen Group motorsport, because Volkswagen won the World Champion title in WRC for the fourth time. Porsche won Le Mans, the second time in the new age, and the 18th time overall, and the World Endurance Championship in the LMP1 class, that's really an achievement. They passed Audi, and the stretch from 1999 until 2014 that was entirely dominated by Audi.
"I think there is a certain time where you need to invest much more money to leverage more PR value, and to get more knowledge around the world. I am very proud that Audi has already decided in Spring 2016 to enter as a factory team in Formula E. You must decide where are you racing, where you spend your money, and what's relevant. One thing is for sure: Formula E will be very relevant."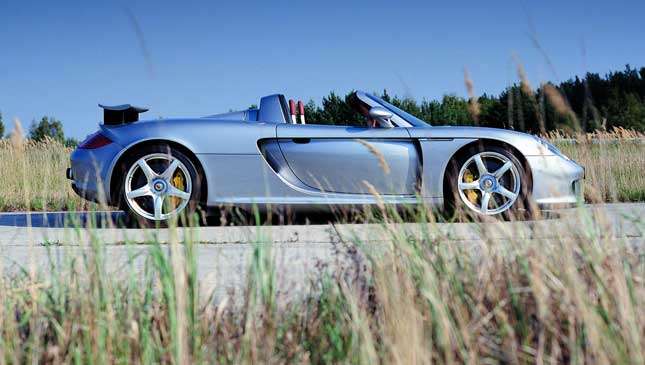 "We need to leave our traditional attitude with racing behind, and be open for futuristic approaches. When the Formula E race in London took place, we conducted an intensive market research with the customers that followed the race. It's a different kind of person that comes to a Formula E race."
And what about the automotive world's obsession with the autonomous future? "Autonomous driving is nothing new for us, because a Bentley customer traditionally has a chauffeur, he's voice controlled, you don't need to press any buttons, and he will exactly pick you up when you need him, and he will deliver you exactly to the front door. Autonomous driving, without the driver, will be a possibility for us in the future. I think we are approaching the future automatically, we don't need to do a lot of things in addition to what we already do, because the autonomous functions are already built into the car."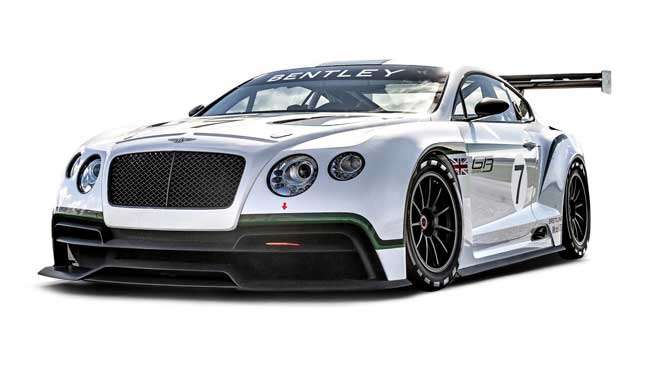 "It will be a long time until we will all be autonomously driving in public, because we need to waterproof the system. Would you put your kids in a robotic car that autonomously drives them to their grandparents today? Probably not. But this is where racing will help. I am defining, at present, two worlds of racing in the future.
"One is with a person behind the steering wheel, I call it 'Motorsport' and it will remain as it is today. We will see fights between sportsmen and machines, and the racer will still overtake when he shouldn't, not listen to the team radio and take independent decisions.
"The other, I call it 'Motorracing,' is without the driver. The true battle between the machines and the engineers that write the algorithms. It's an opportunity, and it's a challenge for the engineers to future-proof road-car autonomous technology on racetracks. I think within the next five years we will see the first autonomous races in Le Mans. At least as a demo."
As we near the bottom of the run, I congratulate myself on successfully not clattering into one of the automotive industry's most prolific creators, one TG has long admired for his innovation. While my skiing remains average, a few hours with Dürheimer confirmed that his focus and drive to challenge the boundaries across all aspects of his portfolio remained undiminished even on his weekend off. Those replacing him have big ski boots to fill.
NOTE: This article first appeared on TopGear.com. Minor edits have been made.