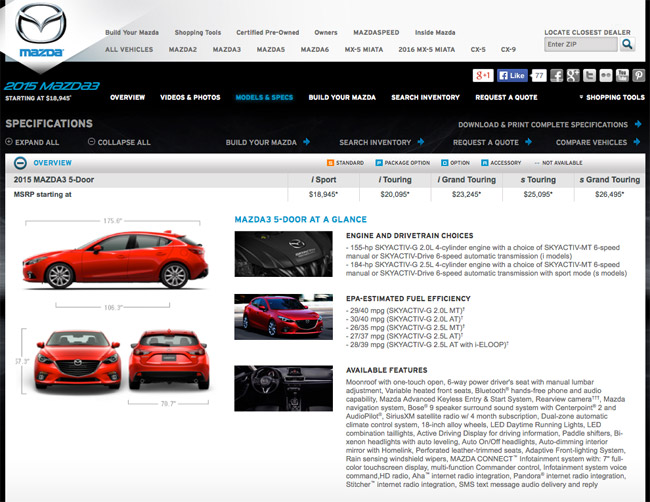 Motoring purists are lamenting the threatened existence of the traditional manual transmission, as more and more carmakers have begun offering automatic gearboxes for even the most basic models. On the local front, even a compact car like the Mazda 3 is no longer offered with a stick shift.
Well, the Americans have it even better than we do: Not only do they have the Mazda 3 with a six-speed manual, the car is also equipped with the 2.5-liter, 185hp engine of the Mazda 6. With the 92kg weight difference between the two models coupled with the shorter wheelbase and length of the Mazda 3, it's not hard to imagine just how much fun and nimble the compact car is with that kind of drivetrain.
If local Mazda distributor Berjaya Auto Philippines could convince Mazda's Japan head office to make the 2.5-liter, six-speed-manual Mazda 3 available on our shores, would you buy one? After all, company boss Steven Tan was able to convince the carmaker to allocate to the Philippines 25 of the limited-to-1,000 units of the 25th Anniversary MX-5.
Continue reading below ↓
Recommended Videos